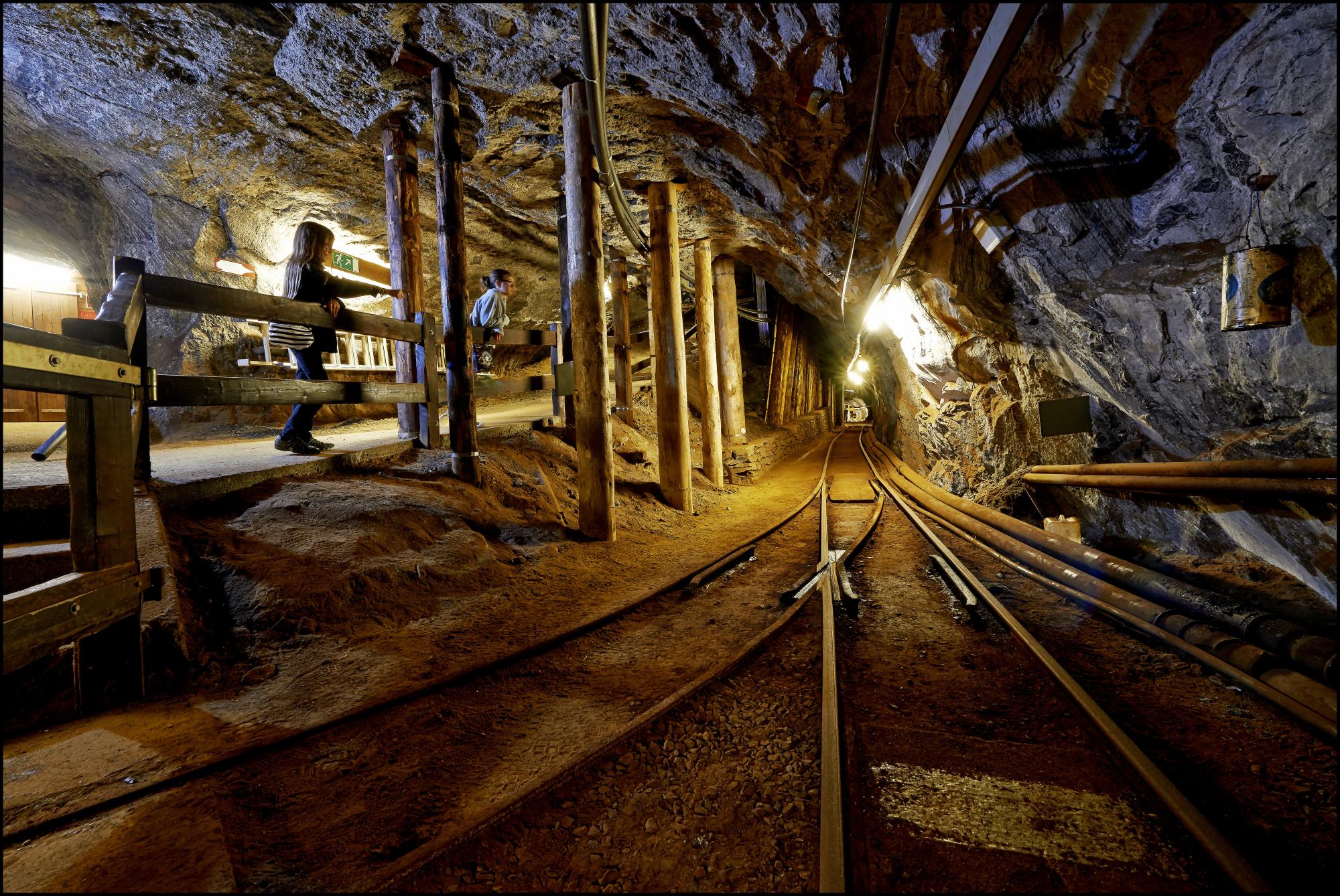 Located at the foot of the Vaudois Alps, the Bex salt mines receive many visitors each year seeking a unique Swiss experience, ideal for families. In order to improve the visit, the salt mines were under renovation until March 2018.
The Bex Salt Mines are a vast labyrinth of galleries, shafts, stairs and halls stretching over more than 50 km. A tour of this fascinating underground world allows visitors to discover the most spectacular and characteristic elements of the various salt extraction techniques used in the Alps since 1684. After a film presentation, the miners' train takes visitors to the heart of the salty mountain.

On the day of Sainte Barbe, the miners' patron saint, which is celebrated on December 5, a TrekkMines invites visitors to explore this labyrinth.

An exceptional journey to the land of white gold, which allows visitors to understand the important role salt has played as a source of income since Antiquity.
Practical information
April, May, September, October : two to four visits per day, from Tuesday to Sunday and on public holidays.
June-August: four to ten visits per day, from Monday to Sunday.
Open on Monday when public holiday.
Open on week-ends in November and December : one to two visits per day.
Open every day on Christmas time : one to two visits per day.
Contact
Mines de Sel des Alpes
Route des Mines de Sel 55
CP 277
1880 Bex

Prices
Rates
Child (ages 0 - 4 ), ICOM, AMS and press card holders

Free
Child (ages 5 - 15)

CHF 14.-
Adult

CHF 23.-
Family: children accompanied by an adult, starting from 2nd child

CHF 5.-