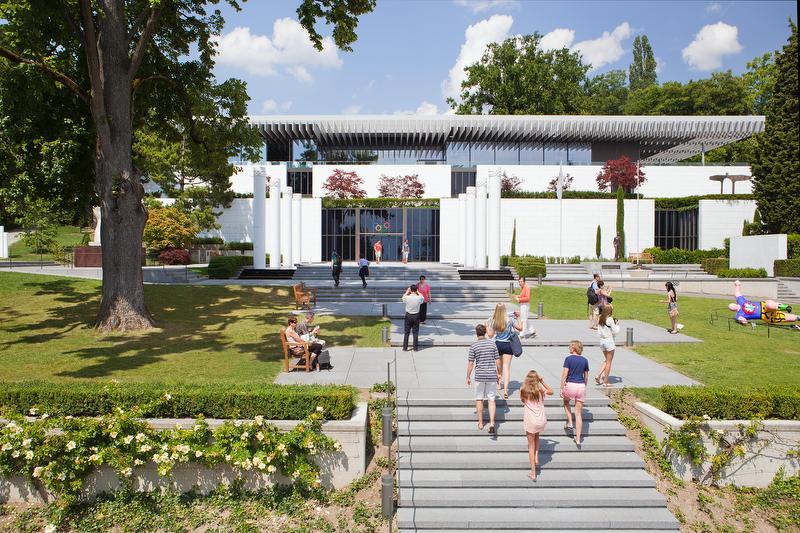 Would you like to relive great Olympic moments? Feel the pulse of the champions? Discover the creative flair of the host cities? The world of the Games with its many facets will open up to you.
To live a story is to share it. An enthralling exhibition, moments of intensity.

The Museum has 3000 m2 of exhibition space, over 1500 exhibits, 150 screens and our passion, combining to create the ultimate experience. From The Olympic Park, with its sports installations and sculptures, to the TOM Café and its menus inspired by the cuisine of cities who have hosted the Games, you will have great stories to tell. Take your time, the view of the lake is already enough to take your breath away.

Our temporary exhibition:

How do you see the Games? Every edition has its innovations and unique aesthetic. The temporary exhibitions show the Games in all their diversity. Accompanied with the numerous cultural events, they will open new doors to reveal different ways of experiencing the Games.
Practical information
Access:

Public transportation : Métro M2 - stop Ouchy, 10min. walk OR Lausanne train station, 20min. walk
Car : Navigation underground car park in Ouchy, 10min. walk OR parking spaces along the road, 3-5min. walk
Boat : "Ouchy" landing, 5min. walk
Opening hours
From May 1, 2020 to Oct 14, 2020
Monday - Sunday

09:00 - 18:00
From Oct 15, 2020 to Apr 30, 2021
Tuesday - Sunday

10:00 - 18:00
Prices
Tickets
Adults

CHF 18.-
Group (from 10 people)

CHF 15.-
Children (6-16 years old)

CHF 10.-
Children (0-5 years old)

Free