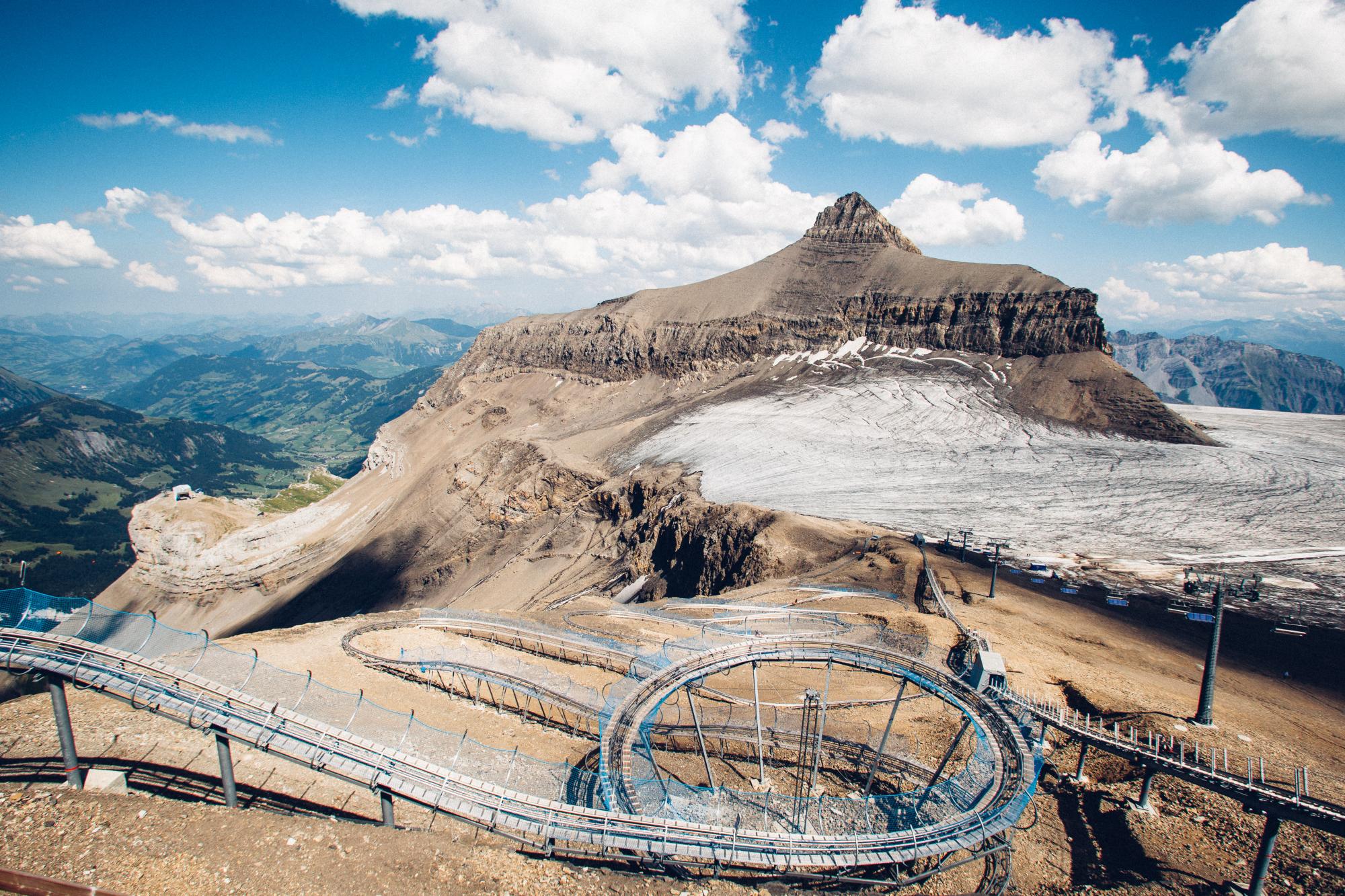 • One night or more with breakfast at one of the destination's hotel establishments
• 1 admission per person to the Bex salt mines OR to les Bains de Villars
• 1 round-trip ride to Glacier 3000 per person
• Any activities and transport services included in the Free Access Card
NOTE: PLEASE MAKE YOUR RESERVATIONS ROOM BY ROOM FOR SINGLE OR DOUBLE ROOMS. WE WILL BE HAPPY TO ASSIST YOU IF YOU HAVE ANY SPECIAL REQUESTS.

Escape the daily grind with a visit to the Vaud Alps.

The adventure begins at the top of the Vaud Alps. Enjoy the thrills of stepping across the void at an altitude of 3,000 metres – the Peak Walk by Tissot provides a unique experience. The world's only peak-to-peak suspension bridge over the Les Diablerets glacier offers stunning panoramic views of the highest mountains, including the three most famous Alpine peaks: Mont-Blanc, Matterhorn and Jungfrau.

A number of other activities are available on the glacier, including Alpine Coaster, the world's highest summer toboggan track, as well as walking, snow bus or dogsled tours on the glacier.

After this wonderful experience in eternal snow, you can choose between a visit to the salt mines at Bex or the Bains de Villars:

Take a tour down into the 600-metre deep Bex salt mines, where you can learn more about the history of the salt hidden beneath our feet. A fascinating experience that engages all yours senses as you explore many kilometres of galleries on foot and aboard a small train.

Or relax at the Bains de Villars, where the newly renovated facilities guarantee moments of pure relaxation. Enjoy the whirlpool, warm water and all the amenities of a wellness area. No muscle can resist the hammams or saunas – and all that set against the spectacular backdrop of the Swiss Alps.

As a visitor staying in one of our resorts (Villars, Gryon or Les Diablerets), you can also enjoy a number of activities and facilities available with the Free Access Card, such as swimming pools, climbing halls, golf at Villars, tennis, mini-golf, off-road scooters, guided walks as well as the region's trains, buses and cable cars! For more information, go to: www.freeaccess.ch

Accommodation includes various hotel categories, from family hotels to luxury establishments, breakfast is included.
Practical information
- Tourist taxes payable on-site
- The vouchers for the glacier, the bains and the mines are only valid for the duration of your stay
Terms and conditions of sale:
Stay to be prepaid at the time of booking. Package offer non-modifiable, non-exchangeable and non-refundable in the event of a cancellation.
Reservation
Office du Tourisme de Villars
Avenue Centrale 140
CP 100
1884 Villars-sur-Ollon

Prices
Adults
From

CHF 160.-