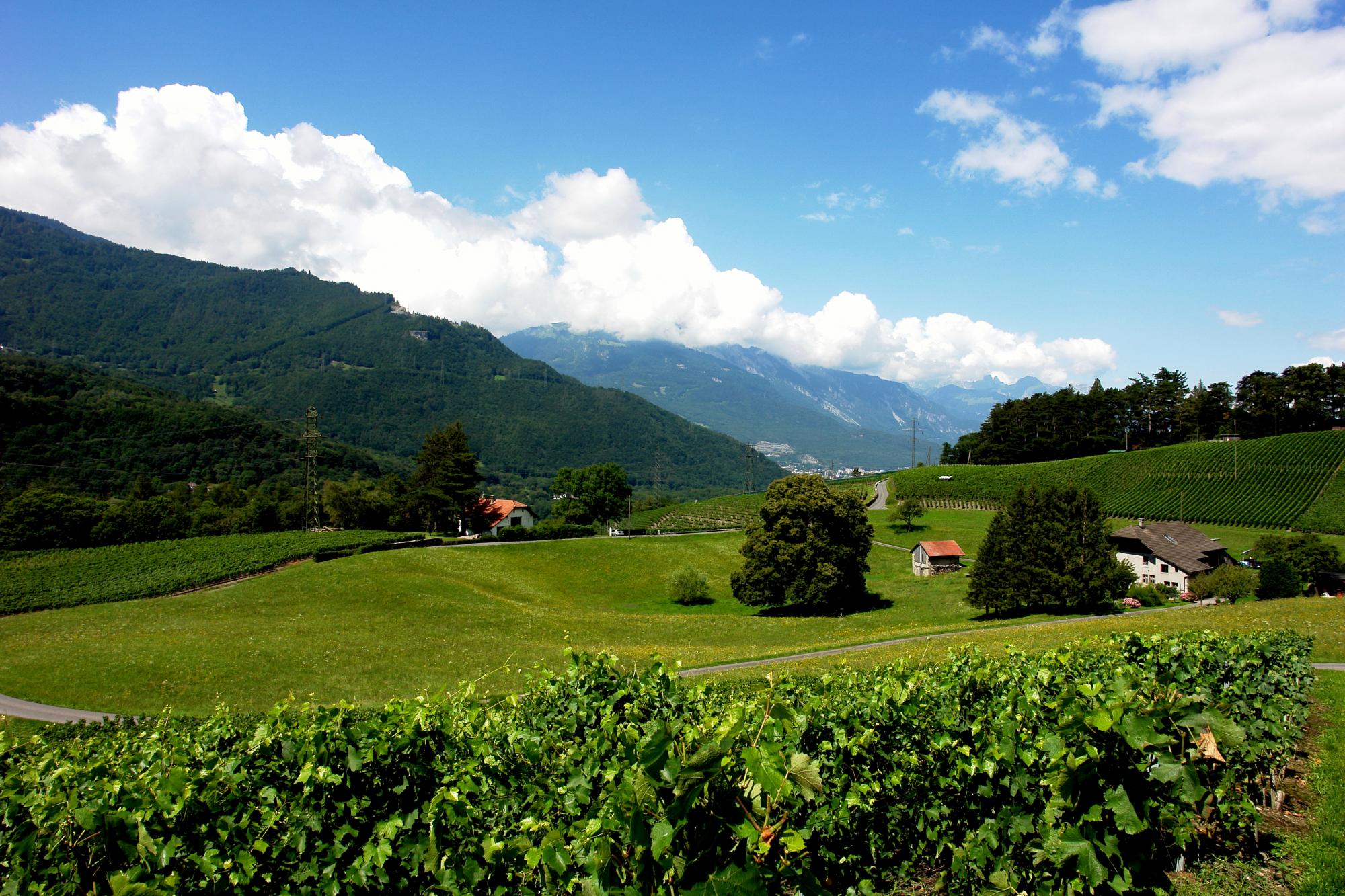 Domaine Le Luissalet in the Chablais AOC designation, covers 12 acres on the hill of Chiètres above Bex. This wine estate is among the canton of Vaud's southermost ones. It grows twelve different varietals in exceptional conditions.
Le Luissalet wine estate was initially simply a dream by Willy Deladoëy. But thanks to his and his wife's hard work it became a reality. Today, they produce a range of eight white wines, seven reds and one rosé from twelve different varietals. Proud of their green paradise, Willy and Nathalie preserve the surrounding nature by using integrated production methods. Incidentally, the entire estate has the Vitiswiss label.

Domaine Le Luissalet is a member of the Vaud Œnotourisme network of certified estates. It opens its doors three times a week and offers tastings and, on request, visits to the vineyards. Thanks to the estate's chestnut grove, visitors can enjoy their glass of wine with delicious chestnuts especially around "brisolées" (chestnut and cheese dish) in autumn. Some spaces can also be rented for business and private events. At Clos des Caillettes, a vast house dating from 1789 can even be rented for holidays in the vineyards.
Practical information
Capacity: In winter, 20 persons standing, 10 persons seated In summer, 100 persons standing and 50 seated

Parking spaces at the estate
Opening hours
Tuesday

15:00 - 18:00
Thursday

15:00 - 18:00
Saturday

09:00 - 12:00