- Sport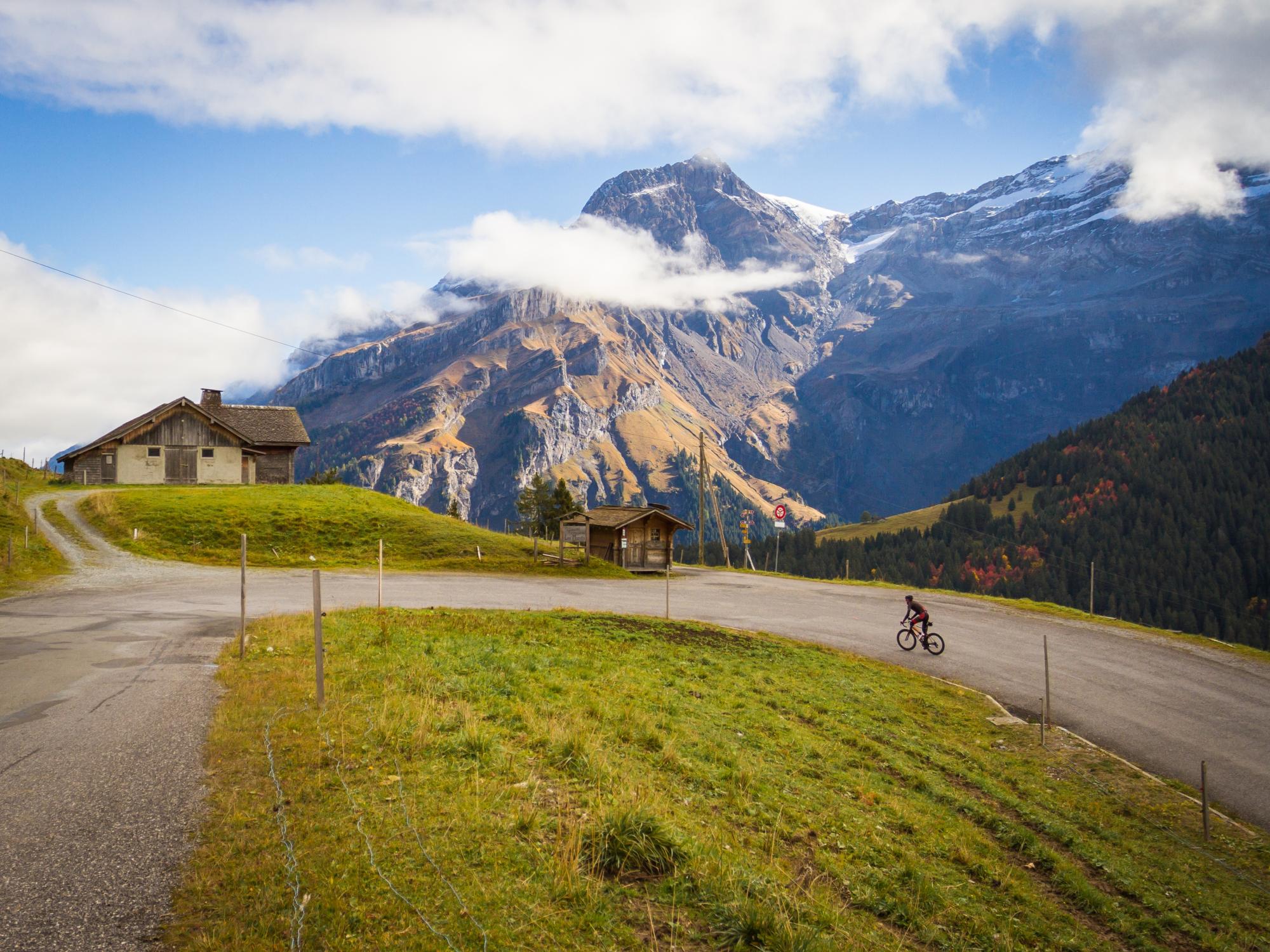 The first UCI Gran Fondo Suisse will take place on 19 September 2021 in Villars-sur-Ollon.
It is a magnificent course from Villars-sur-Ollon that goes over the Col de la Croix (1,776m), the Col du Pillon (1,546m) and the Col des Mosses (1,445m) before ending with a second climb up the Col de la Croix with the finish line at the summit, which is sure to thrill cyclists next summer at the heart of the Swiss Alps. "The participants will get to discover the climb from Montbovon to Lake Hongrin, one of the region's hidden gems," enthuses local cycling ambassador Alain Rumpf, who designed the route with the Chassot Concept SA team, which is organising the event.

With a distance of 108 km and 2,591 metres of gradient over four climbs, the UCI Gran Fondo Suisse is not just for hardened competitors. It is also open to enthusiasts of every level, an ideal cyclosportive route at the start of the season.

Participants will also be offered the chance to try an 11-km time trial with a climb of 832 metres on the same route as the Tour de Romandie 2018. The most accomplished cyclists can pitch themselves against the benchmark time of 25'10'' set by Egan Bernal, the winner of the Tour de France in 2019.

The event is the only Swiss round of the UCI Gran Fondo World Series, a series of 30 UCI-approved races that are being held all around the world. The athletes who rank in the top 20% of their age category will qualify for the UCI Gran Fondo World Championships that will be held in Vancouver (Canada) in September 2020. It will therefore be a chance for cyclists from Switzerland and neighbouring countries to qualify for the World Championships and to try to win the famous rainbow jersey. The event is run by Chassot Concept SA, the organiser of the Tour de Romandie, a UCI WorldTour Race. The participants can therefore benefit from the experience of this cycling event organiser and feel like professionals during the event. Indeed, Messrs Bärtschi and Rauch, respectively the Technical Director and Safety Director of the Tour de Romandie, have contributed to preparing the route and will supervise the competitions. Richard Chassot, General Director of the Tour de Romandie confirmed that: "As organiser, we wanted to offer all the enthusiasts the opportunity to live like a professional for the duration of a race, on roads that we know well because Villars and the Swiss Alps regularly host the Tour de Romandie".
Prices
From 6 September 2021
Participant

CHF 95.-
Tariff until 5 September 2021
Participant

CHF 85.-