Villars-sur-Ollon - Nature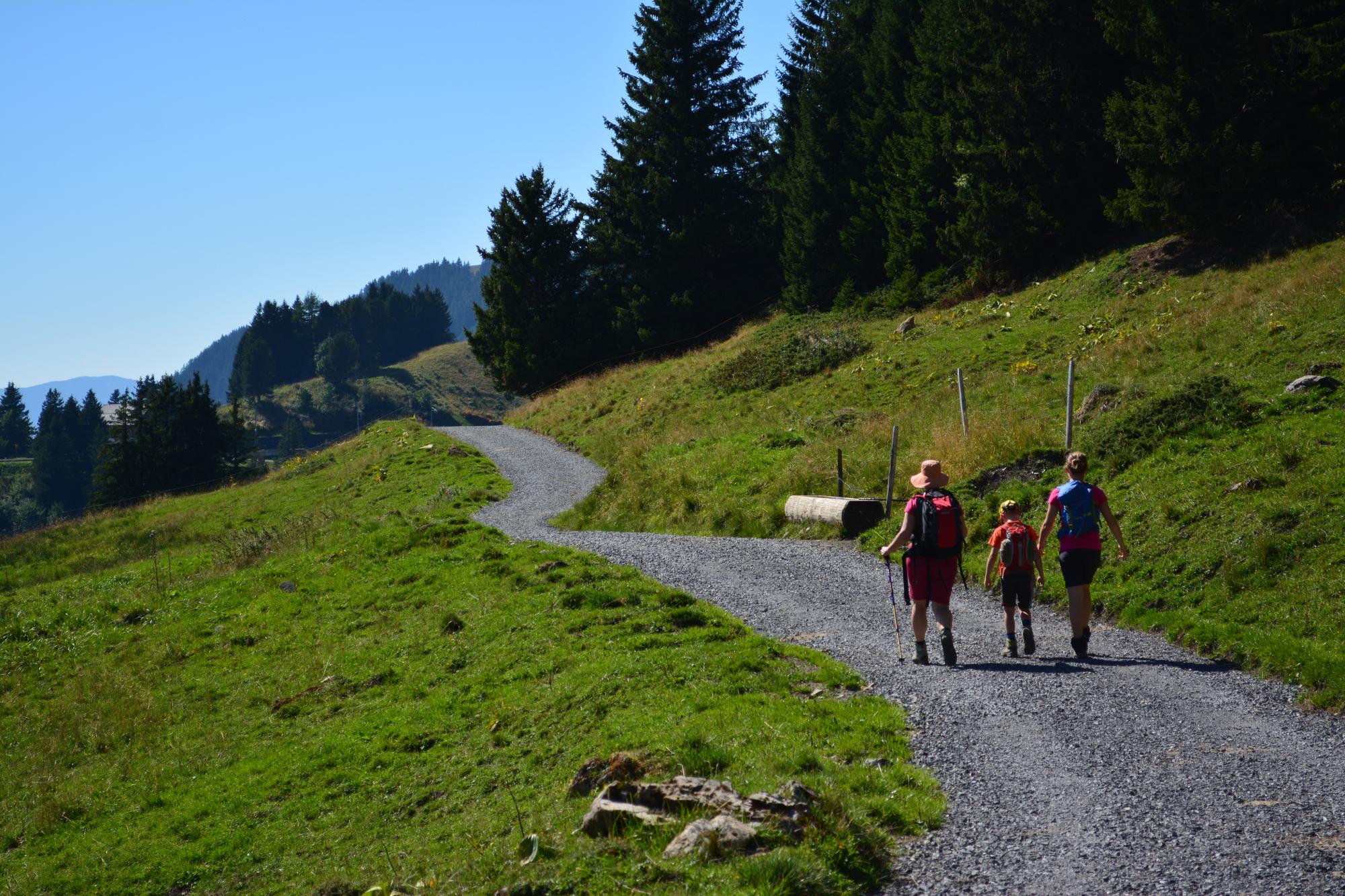 Come and walk through the beautiful countryside between the Col de la Croix and Villars, passing through Bretaye.

The pleasure of walking in the mountains will be accompanied by the pleasure of tasting, as you will be able to stop at 8 stands that will offer you food accompanied by a glass of wine from the region.

You will be welcomed at the Villars market square in front of the train station where you will board the bus to the Col de la Croix with a first course of food and a small glass of wine. The second station will be at the summit. Once the walk has begun, 5 stands will be located along the route for the greatest pleasure of your taste buds. Finally, the last station will be the Place du Marché in Villars for the post-hike beer and a concert to close this 2021 edition of the Rando Gourmande.
Combining the pleasures of walking and eating is the primary aim of this summer Rando Gourmande. With a route suited to children and adults, as well as a menu prepared for the occasion, it's going to be a mouth-watering experience!

Here is the menu for this 2021 edition:

Station 1, Place du Marché : Russian braid / Opaline Factory fruit juice
Station 2, Chez Francine refreshment bar: Nettle soup and wild spinach with a slice of alpine serac/ Wine from Domaine du Dillet
Station 3, Ensex quarry: Raclette and cold meat / Domaine du Pré de la Fontaine wine
Station 4, Bretaye 1808: Mixed fish from the lake / Domaine de la Combaz wine
Station 5, Restaurant du Golf de Villars: L'attention fromagère / Domaine du Domaine du Trécord wine
Station 6, Auberge du Col de Soud: Douceur du jour and coffee / Wine of Pierre-Alain Meylan
Station 7, Cabane du Scex: Local apple juice from the orchards of Aigle and Yvorne
Station 8, Place du Marché: Artisanal beer from the Brasserie des Diablerets or lemonade from Opaline Factory

ATTENTION: For children under 6 years old, the gourmet walk is free. However, please let us know at the following e-mail address: didier.borgeaud@villars.ch.

Children under 6 years old are not counted in the number of dishes and must share their plate with their parents or guardian. Thank you for your understanding.
Practical information
The registration is mandatory (from June) until August, 26th 2021 at Villars Tourist Office or online.

ATTENTION: For children under 6 years old, the gourmet walk is free. However, please let us know at the following e-mail address: didier.borgeaud@villars.ch.

Children under 6 years old are not counted in the number of dishes and must share their plate with their parents or guardian. Thank you for your understanding.

Dogs are not allowed to participate in the walk.

Materials to be planned:
- Hiking boots
- Cap/Hat
- Glasses of sun
- Sunscreen
- Gourd with water
Information
Office du Tourisme de Villars
Avenue Centrale 140
CP 100
1884 Villars-sur-Ollon

Prices
Gourmet Walk 2021
Adult rate from 16 years old

CHF 69.-
Children's rate 6-15 years / adult without alcohol

CHF 46.-