© Maxim Coquard/Bestjobers
A beautiful hike which begins in the course of the valley of Cergnement, then gone up along Avançon to join the tray of Solalex.
Cergnement - Solalex - Cergnement
Since the parking lot of Cergnement, go up in the pasture on the left, follow the valley of Cergnement in passing behind the refreshment room of Cergnement. Shortly after cliff, to take to the right, to cross the bridge, then rise to the left along the river. Cross the cross-country ski run then rise up to the tray of Solalex. At the exit of the forest, follow the clearing, then cross the small bridge. Continue 100m then join the track of hike pressed down on the right up to the hamlet of Solalex. Descent by the same way.
Practical information
Possible access with the shuttle bus Gryon - Barboleuse - Alpe des Chaux (Stop Cergnement, to follow the road in the direction of Solalex on 300m).
Free parking lot to Cergnement

A few safety requirements :
- Always check the weather forecast and snow conditions before leaving (no departure without visibility)
- Have with you a map or a plan of the route
- Respect the road marking and the bans
- Always visualize the following beacon since the place where you are
- Be wary of false tracks and do not hesitate to turn back in case of doubt
- Watch to carry of the adequate material(equipment), the drink and if possible a mobile phone
- You make a commitment on the plans of hikes, tracks of bottom or sled under your own responsibility
- We disclaim all liability in the event of an accident, of distraction or problem inherent to forces of Nature
- By respect for the fauna and the environment, please keep your dog on a leash and collect its dropping and do not leave waste in the nature
Technical data
Start point

Gryon
Distance

7 km
Duration

Variable
Difference in height

472 Metres
Difficulty

Medium
Buvette de Cergnement - La Crêpecidre

Gryon

Set in the heart of Cergnement, the brittany crêperie « Crêpecidre » awaits you for a moment of peace in the nature. This welcoming and warm establishment is on the passage of pedestrian walks, in snowshoes or in cross-country skiing.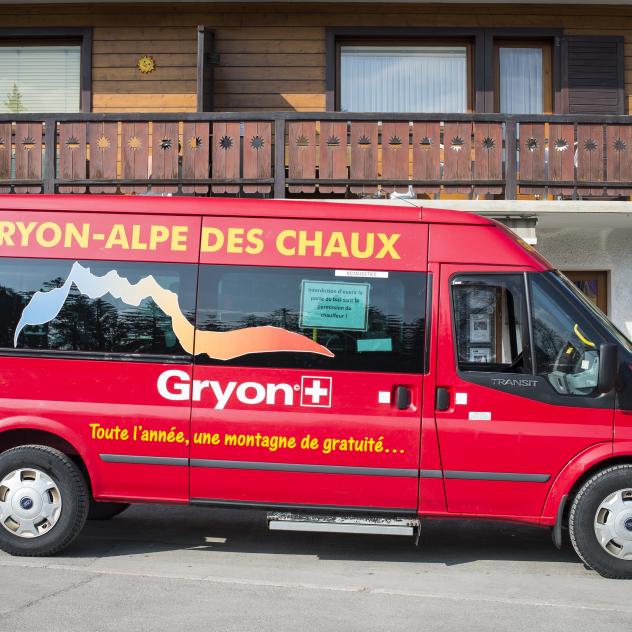 Shuttle Gryon-Barboleuse-Alpe des Chaux

Gryon

Shuttle bus which operates between the village of Gryon, Barboleuse and Alpe des Chaux. Also operates to Taveyanne during June.