© 2018 Tourist Office of Villars-Gryon – Les Diablerets – Bex
Discover the region by foot. Follow the trails and go accross the rivers and forests. This easy trail brings you to the authentic village of Vers l'Eglise.
Les Diablerets- Vers l'Eglise - Les Diablerets
From the train station cross the railway, the river and take the road on the right. This trail is also a cross country skiing track. You will follow the road accross the forest to go to the small and authentic village of Vers l'Eglise. Do not miss a stop at the Museum which always has some great exhibition about the valley. And before you keep going, have a drink at the Auberge de l'Ours. You can visit the old temple in the center of the village as well.
To go back you can take the same trail or you can go to the train stop and take the train back to les Diablerets. A third possibility is to go to the main road cross it and follow the chemin les Jeans and then les Bovets you will now be on the left side of the valley. From that point the view is quite astonishing.
If you want to do the whole tour you should probably count around 1h30.
Technical data
Start point

Vers-l'Eglise
Distance

8.5 km
Duration

Variable
Difference in height

252 Metres
Difficulty

Easy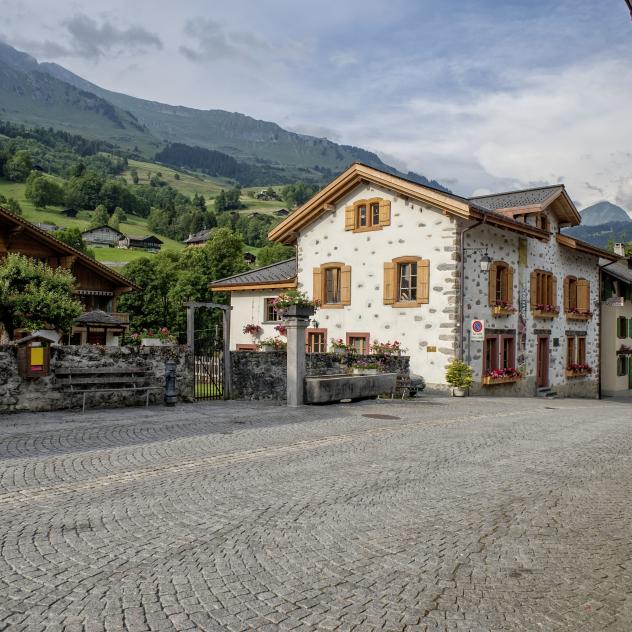 Ormont Museum

Vers-l'Eglise

Running from Les Diablerets to Aigle in the Vaudois Alps, the Vallée des Ormonts is a region full of traditions and with a rich heritage. To preserve and share these traditions, the Musée des Ormonts in Vers-l'Eglise, near Les Diablerets, organises temporary exhibitions, open from Wednesday to Sunday.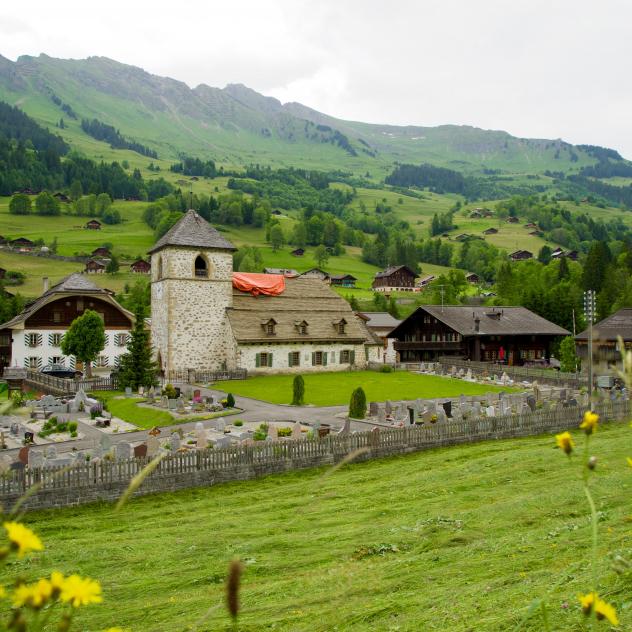 Le Temple de Vers-L'Eglise

Vers-L'Eglise

Legend has it that, when the inhabitants of the Valley des Ormonts were trying to decide where to build a church, they erected 3 wooden poles.