Discover the most beautiful winter views!
No more queuing up at the ski lift – you are free at last!
When backcountry skiing, your legs are doing most of the work.
This activity allows you to reach a peak or vista point at your own pace, while enjoying nature and the great outdoors.
At Les Diablerets, you can practise this activity in a dedicated and secured area.
You will climb with ski skins and descend mostly off-piste.
SKI MOUNTAINEERING ROUTES

GUIDED OR NIGHT SKI MOUNTAINEERING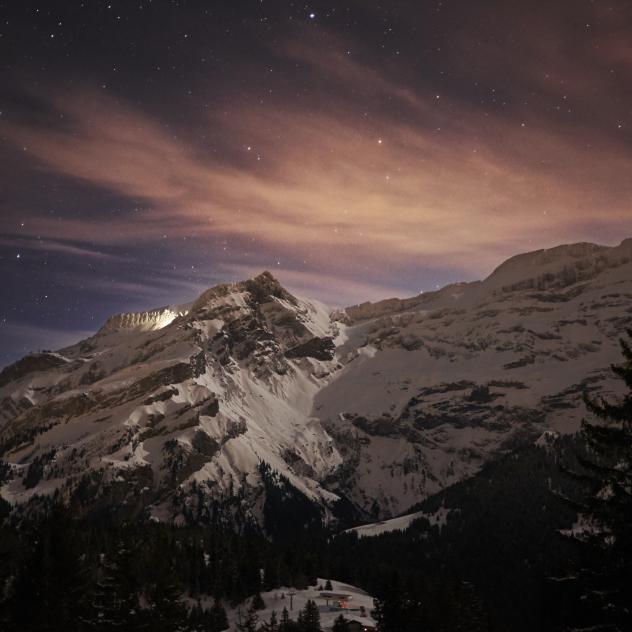 Nocturne au Meilleret - Ski de randonnée

Every Wednesday, go up for ski touring or snowshoeing at Le Meilleret and have dinner at the restaurant des Mazots.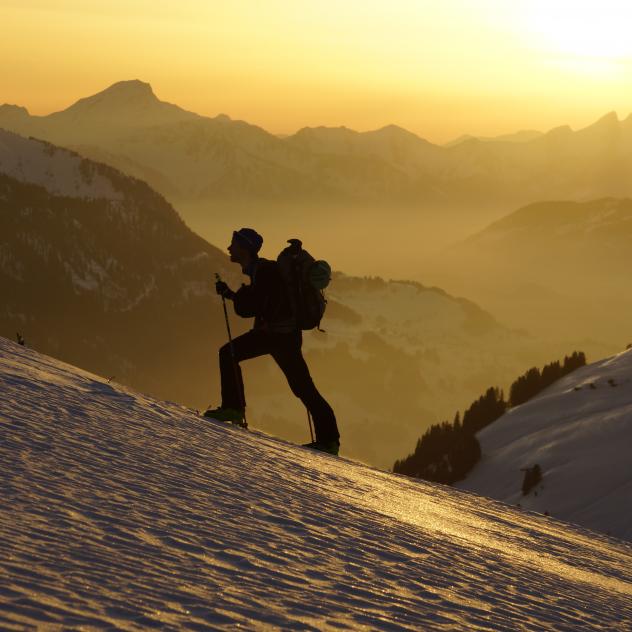 Ski touring and pasta evening at the Roc d'Orsay

Skin up or stay after the pistes have closed and enjoy the fresh pasta in a friendly and sport-loving atmosphere. Ski down again with a head torch.

POPULAR AND PROFESSIONAL COMPETITIONS
The Vaud Alps are an exceptional playground for ski mountaineering. Several competitions are held during the winter.
Villars will also host the ski mountaineering events during the Youth Olympic Games in 2020.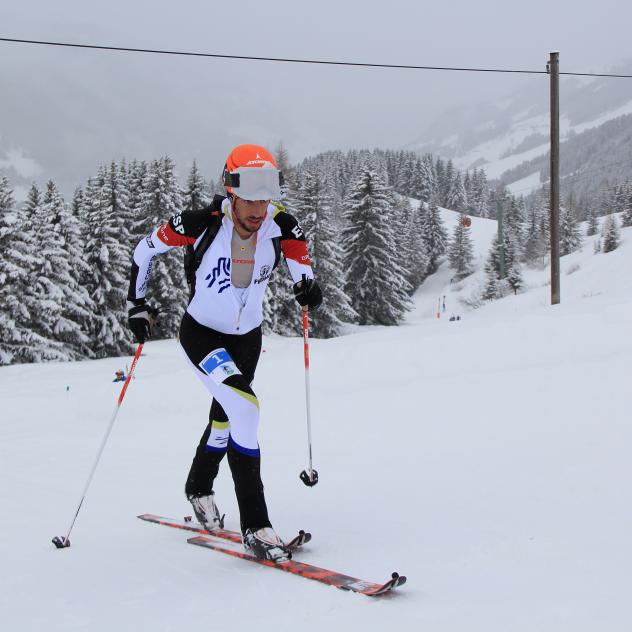 29 - 01 February - March
Diablerets 3D

Feb 29, 2020 - Mar 1, 2020 / Les Diablerets

Put it in the diary! The date for 2020 has been confirmed. We expect to see you on 29th February and 1st March for the 10th edition!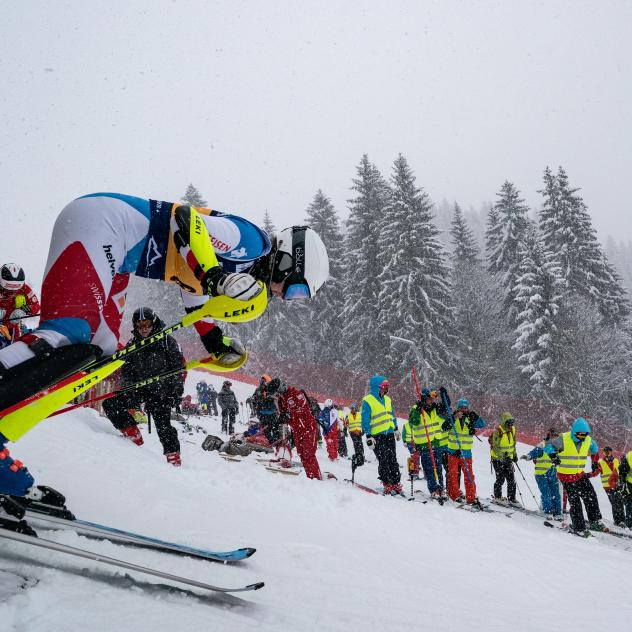 09 - 22 January
The 2020 YOG in Villars - Les Diablerets

Jan 9, 2020 - Jan 22, 2020

Villars and Les Diablerets are two of the sites hosting the Youth Olympic Games in 2020.