Villars swimming pool, outdoor area opening for the summer
The outdoor area opens for all summer from the 27rd of June 2020.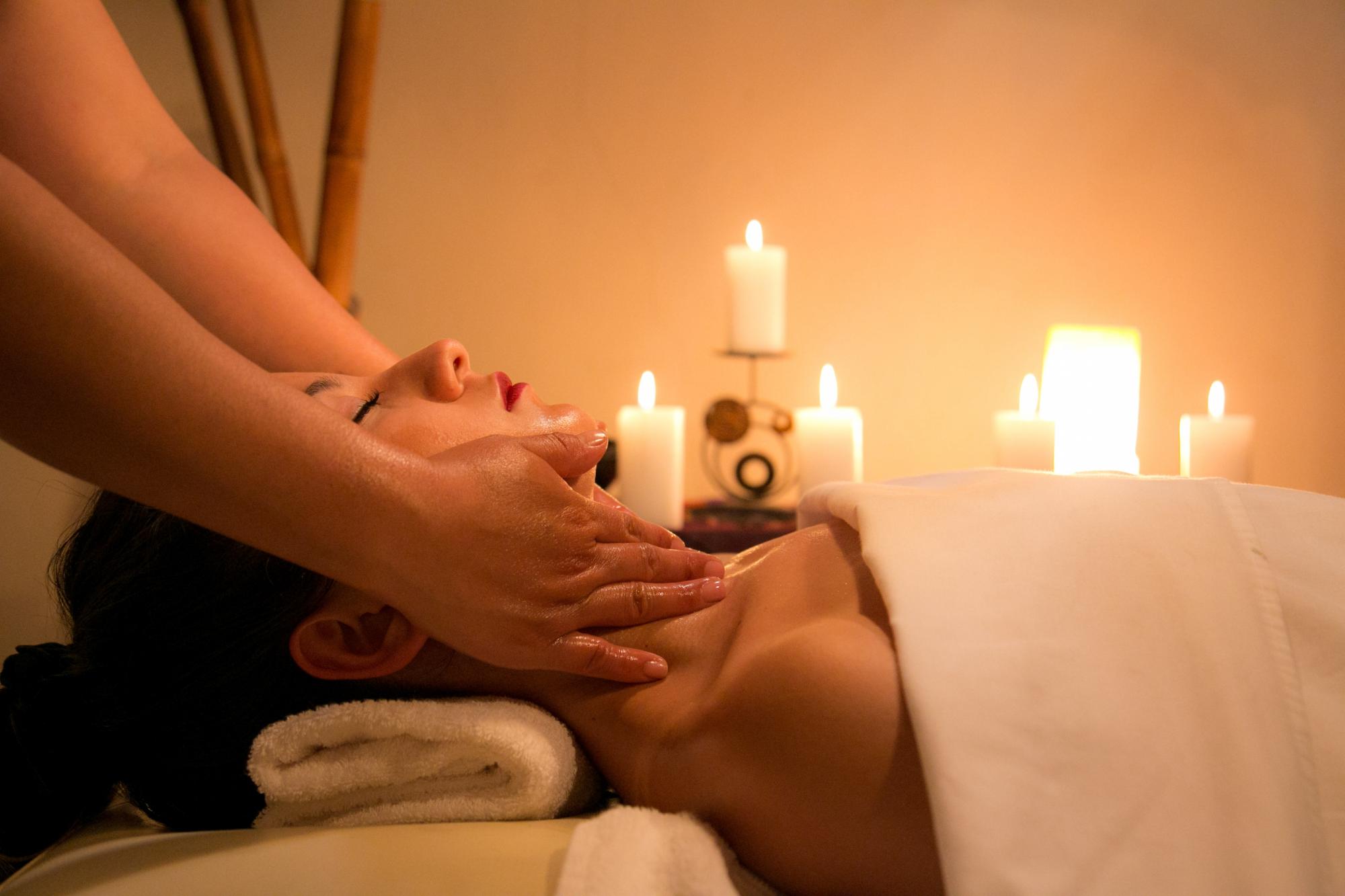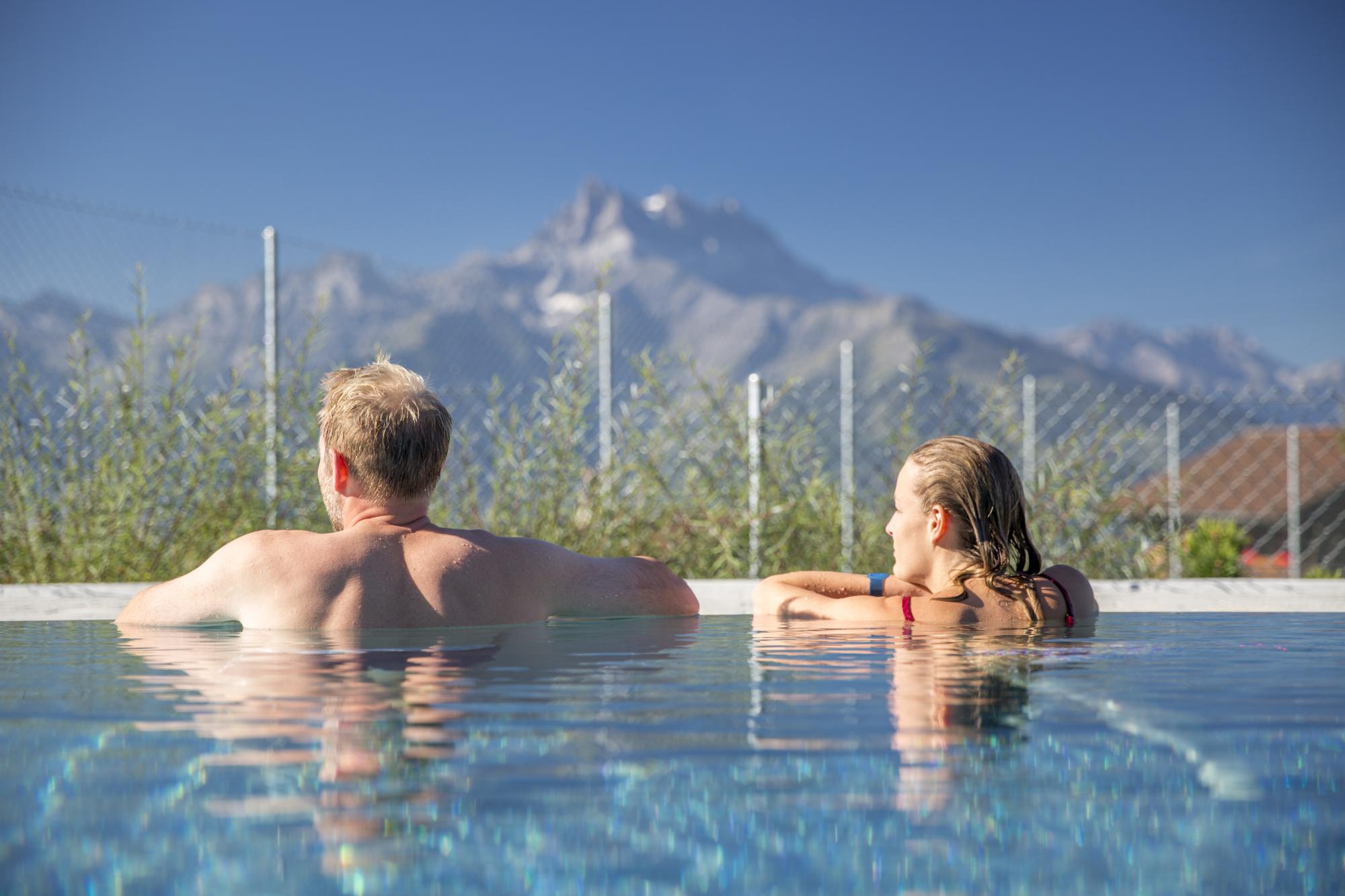 Les Bains de Villars invites you to enjoy moments of pure relaxation. Thanks to the recently renovated facilities, you can choose from a wide range of relaxation and treatment offers.
Les Bains de Villars feature a wellness area and several swimming pools. Discover countless opportunities to enjoy rest and relaxation while admiring the breath-taking views of the Vaudois Alps.

Fancy a steam bath? The two hammams with a temperature of 48 and 50 degrees Celsius or one of the two saunas (60 and 90 degrees Celsius), respectively, may just be right for you. For an even more intense experience, dip into the cold-water pool after your steam bath or sauna session.

A stunning outdoor pool with a water temperature of 36 degrees Celsius, equipped with bubble lounger, bubble seats, swan-neck fountain and massage jets will provide moments of absolute well-being.

However, relaxation must be earned! A few laps in the 25-metre indoor pool with its 5 lanes will certainly be helpful.
In summer, the outdoor area includes patios with deck chairs.

Snacks and refreshments are available at the snack bar.

Want to relax without getting wet? Two relaxation rooms and a massage room are there for you to enjoy. Sports massage, peelings and other quality treatments – there is something for everyone! Reservations required.
Practical information
The wellness area is accessible from 16 years old.
The swimming is open to all.

To enter the Bains de Villars, you will need a magnetic bracelet: a deposit of CHF 10.00 by cash will be required in addition to the entrance fee.
MASSAGES AND TREATMENTS

You can take advantage of all the facilities of the Bains de Villars and 9 other thermal baths and swimming pools by choosing the "Baths" option of your new Magic Pass.
The "Baths" option is valid from 9 May 2020 to 2 May 2021.
For the Bains de Villars, all the facilities (swimming pool and wellness) are accessible from the age of 16.
Children under the age of 16 who have subscribed to the "Baths" option will only have access to the pool area.
More information
Contact
Centre des Sports de Villars SA- Piscine et Patinoire
Route du Village 8
CP 173
1884 Villars-sur-Ollon

Opening hours
From Aug 2, 2020 to Dec 23, 2020
Monday - Thursday

09:00 - 20:00
Friday - Saturday

09:00 - 21:00
Sunday

09:00 - 20:00
From Dec 24, 2020 to Dec 25, 2020
Thursday - Friday

09:00 - 17:00
From Dec 26, 2020 to Dec 30, 2020
Monday - Wednesday

09:00 - 20:00
Saturday

09:00 - 21:00
Sunday

09:00 - 20:00
Dec 31, 2020
Thursday

09:00 - 17:00
Prices
Adult
1 ticket

CHF 25.-
10 tickets

CHF 225.-
20 tickets

CHF 425.-
Deposit (magnetic bracelet) - paid by cash

CHF 10.-
Student / senior
1 ticket

CHF 23.-
10 tickets

CHF 207.-
20 tickets

CHF 391.-
Deposit (magnetic bracelet) - paid by cash

CHF 10.-
Inhabitant/City tax (from 16 years old)/Magic Pass
1 ticket

CHF 21.-
10 tickets

CHF 189.-
20 tickets

CHF 357.-
Deposit (magnetic bracelet) - paid by cash

CHF 10.-
Upon presentation of a valid Magic Pass
Adult

CHF 249.-
Deposit (magnetic bracelet) - paid by cash

CHF 149.-