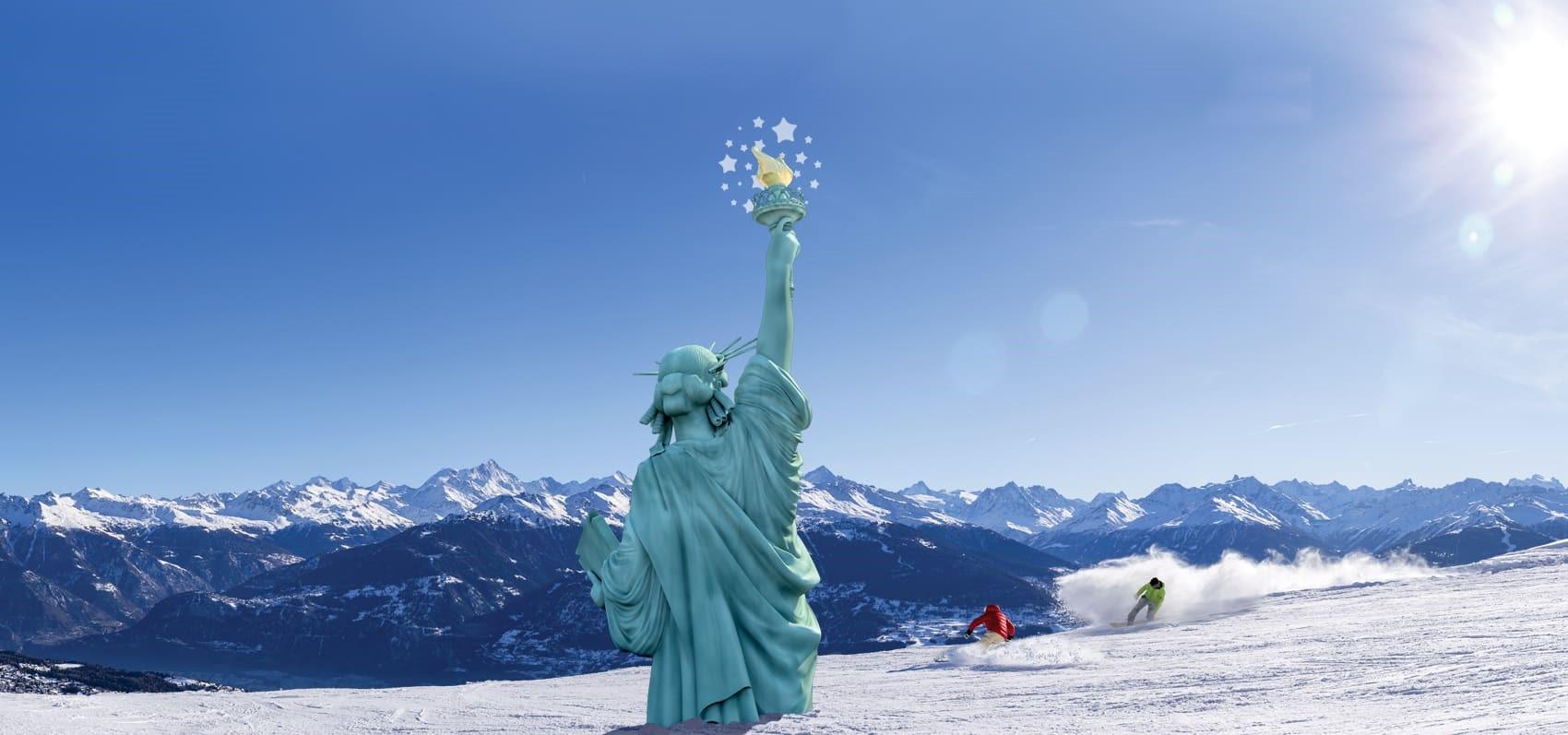 Magic Pass is an annual pass valid during the summer and winter that offers unlimited access to the partner lifts and cable cars.

As an option, all Glacier 3000 facilities are also available (winter only) as well as 10 swimming and wellness facilities including Les Bains de Villars.
30 ski regions in the cantons of Vaud, Valais and Fribourg as well as in the Jura Arc have been combined to create a unique seasonal ski pass.

In the canton of Vaud, Leysin, Les Mosses, La Lécherette, Villars-Gryon, Les Diablerets and Glacier 3000 (surcharge) are part of the MAGIC PASS partner resorts.

The Glacier 3000 is optional (valid in winter only): supplement of CHF 200.-/adult and CHF100.- /child.

MAGIC PASS 2020/21
An open sesame, the MAGIC PASS has reinvented skiing by offering free and unlimited access to all of the partners' ski facilities from May 9th 2020 to May 2nd 2021.

In Villars-Gryon-Les Diablerets : Roc d'Orsay, Barboleuse and Diablerets Express gondolas are included in the summer pass (according to our opening hours)

ATTENTION: the Villars-Bretaye train is included in the Magic Pass from May 30 to October 25, 2020 and from December 19, 2020 to April 11, 2021.

With the "Baths" option, you have access to the Bains de Villars with the following conditions:
All the facilities (swimming pool and wellness) are accessible from the age of 16.
Children under the age of 16 who have subscribed to this option only have access to the swimming pool area.
Practical information
In winter, the Magic Pass is valid on the TPC train journey from Gryon to Villars and from Villars to Bretaye.
The Villars-Bretaye train is considered, in winter, as a ski lift with a departure every 15 minutes from Villars and Bretaye, from May 9th 2020 to May 2nd 2021.
Information
Télé Villars-Gryon-Les Diablerets S.A.
Avenue Centrale 120
CP 133
1884 Villars-sur-Ollon

Prices
Adult
Pre order price

CHF 899.-
Option Glacier 3000

CHF 400.-
Pools options

CHF 249.-
Child (2005-2014)
Pre order price

CHF 399.-
Option Glacier 3000

CHF 200.-
Pools option

CHF 149.-