Downhill skiing, tobogganing and ski touring... Thrills await you at night!
It's already dark, but you're itching to explore the mountains after sunset?
Stay tuned, we invite you to discover the mountains after dark!

Les Diablerets und Villars offer a wide range of activities to help you extend your day into the night!
You will surely find a suitable activity in pristine Alpine surroundings to enjoy with family, friends or colleagues.
Put on your
skis or snowboard
on to make a few runs downhill,
descend 7.2 kilometres on the
sledge run
at an exciting pace
or head off to
conquer a summit using sealskins
.
It may be difficult to take your pick, but you'll have all winter to try out various night-time activities and
experience winter in a completely new way!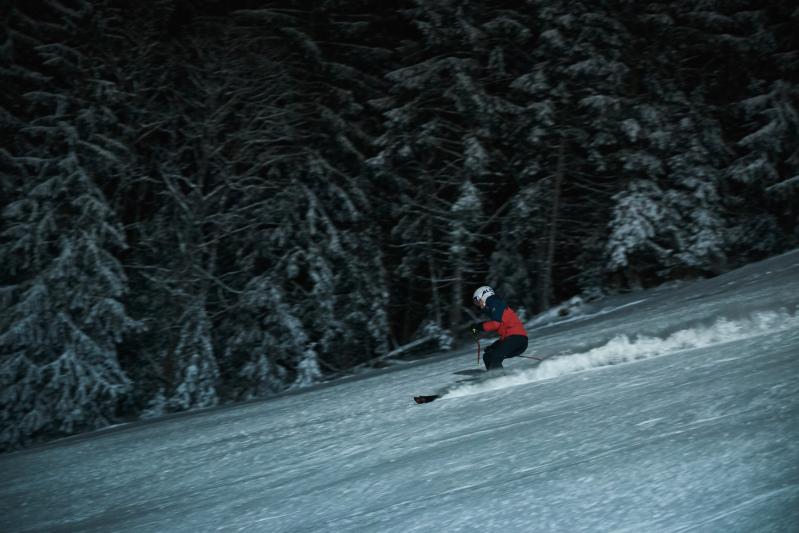 As a night-time skier you can sample the golden white stuff on the Olympic "Willy Favre" ski run in Les Diablerets.

Did you say "Olympic downhill course"?
Yes, indeed! The Willy Favre Piste, which has been approved for international competitions, will be the venue for the Alpine skiing events at the 2020 Youth Olympic Games (YOG).

A new cable car, good snow conditions, a redesigned ski run that is more convenient, this is the winning combination for unforgettable evenings on the ski slopes in Les Diablerets.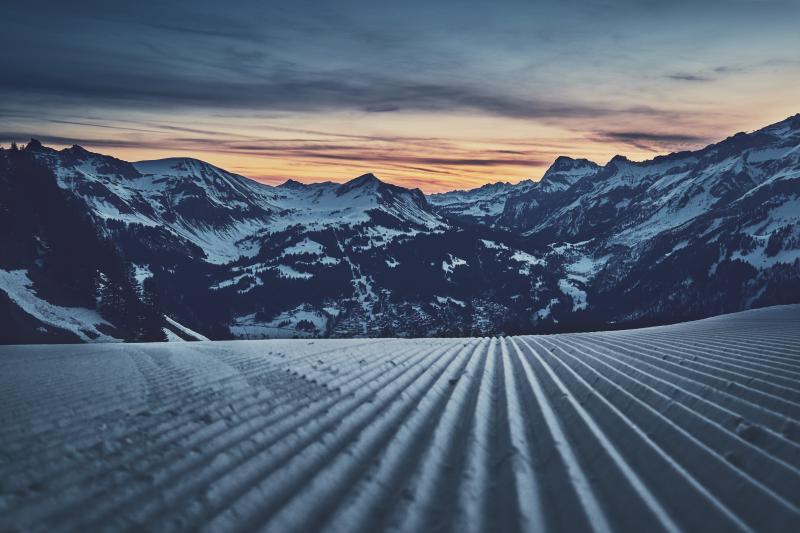 Useful information
WHEN?
Every Wednesday, Friday and Saturday from 6.30pm to 9 pm.

HOW MUCH DOES IT COST?
It's free for holders of a Magic Pass or a valid ski pass!
A ticket just for the evening is sold at the cash desks: CHF 20.-/adult and CHF 15.-/child.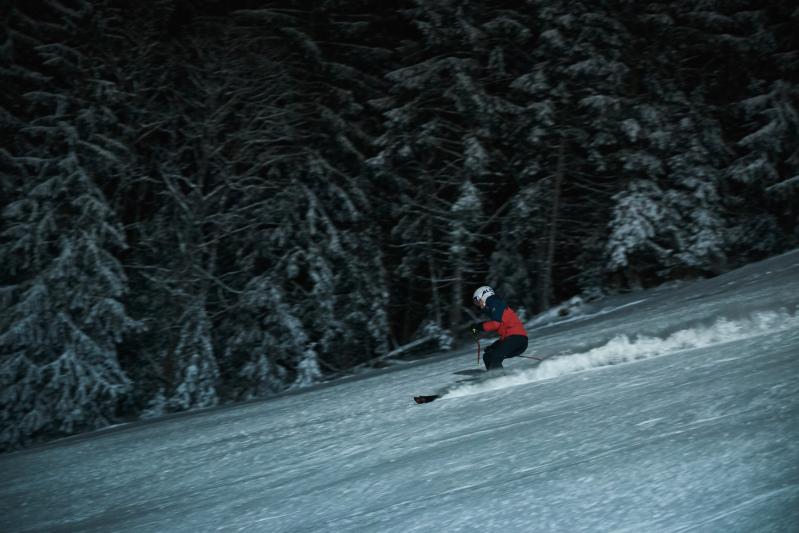 Book online
Night skiing in Les Diablerets
Experience night skiing on the lighted slope of La Jorasse during the whole winter.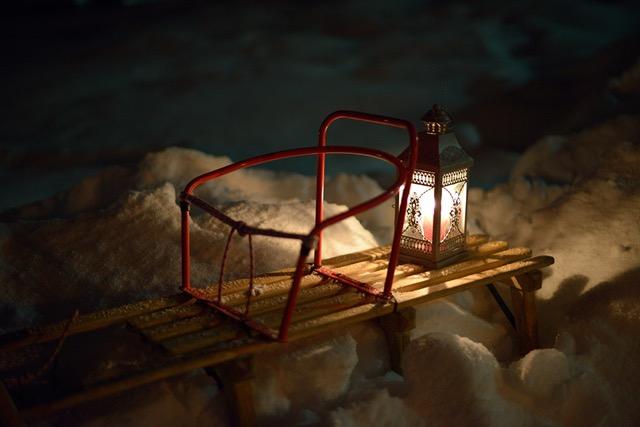 As a family or with your friends, it's the ideal activity to give you lots of fun and will warm up the atmosphere in the middle of winter.

Equip yourself with a sledge and a headlamp and ascend to Les Mazots in just a few minutes thanks to the Diablerets Express. Before starting your exciting descent, gather your strength in the Restaurant Les Mazots, which offers delicious fondues.

Then you will be ready for the run! You will be going down more than 7 km on one of the longest sledge runs in Switzerland.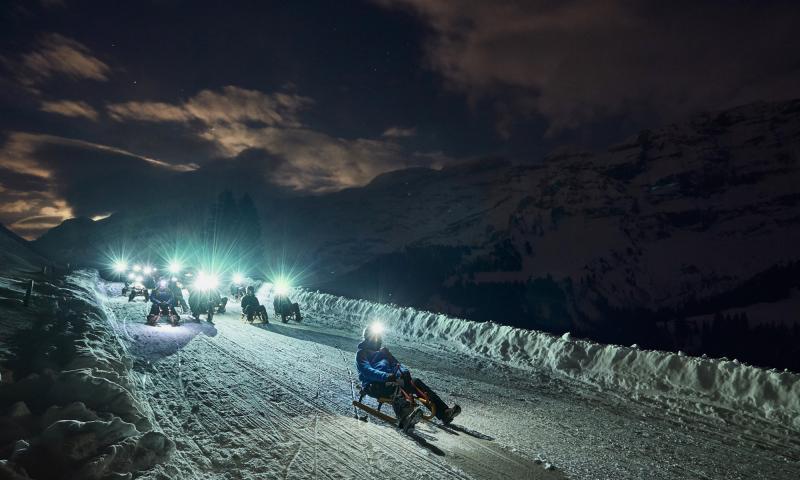 Useful information
WHEN?
Every Wednesday, Friday and Saturday from 6.30pm to 9 pm.
HOW MUCH DOES IT COST?
The ride up is free for holders of a Magic Pass or a valid ski pass! Tickets on site for the ascent and an ascent+toboggan package
SLEDGE HIRE: on site, from CHF 12.- to CHF 20.-
RESTAURANT: Reservations recommended at the Restaurant Les Mazots for anyone who wishes to have an evening meal.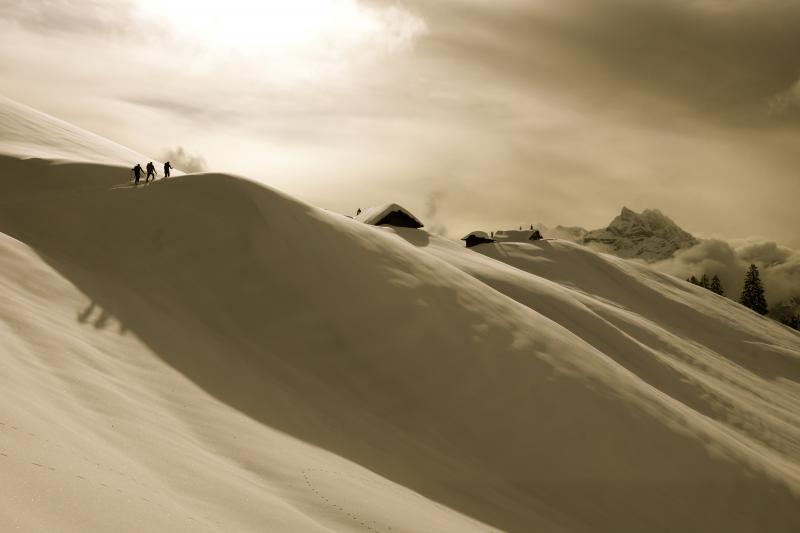 The outdoors is calling!
When night falls and everything is quiet, it's time to put on your touring skis and head off up the mountains! Alone or in a group, there are several options for a sporty evening in the countryside.

Marked route, Touring Track Powered by Movement
If you feel adventurous and are not frightened of heading off into the open countryside on your own, follow one of the six ski mountaineering routes around Isenau and Le Meilleret. You will need to find out about the snow conditions for your safety before you start on a route, even if it is marked.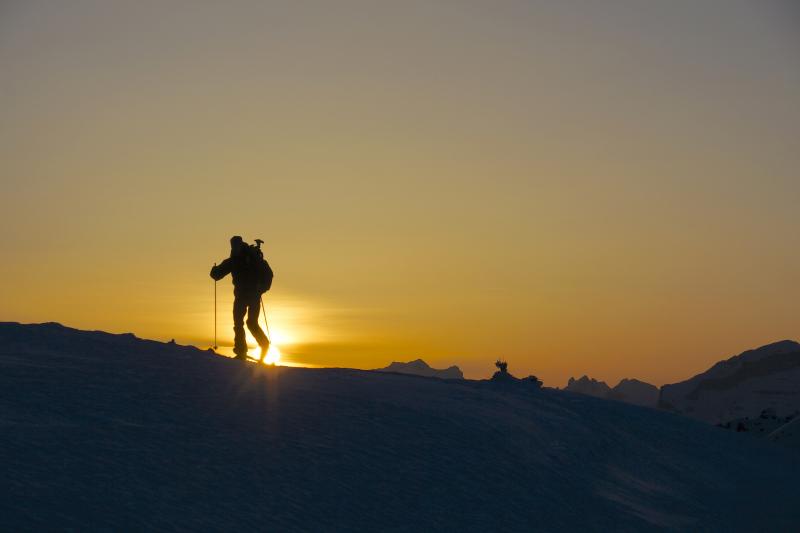 TUESDAY IS SKI-TOURING DAY IN VILLARS
Every Tuesday, you can go up to the summit of Roc d'Orsay on touring skis starting at the valley station of the cable car.

You can reach the top of Roc d'Orsay on a ski tour departing from the cable car's valley station.
After the ascent, the cosy restaurants Maison de Montagne and Roc 2000 invite you to refuel and relax before tackling the descent.

You will be extremely safe on the slopes because the snow groomers start their work not before 10 pm.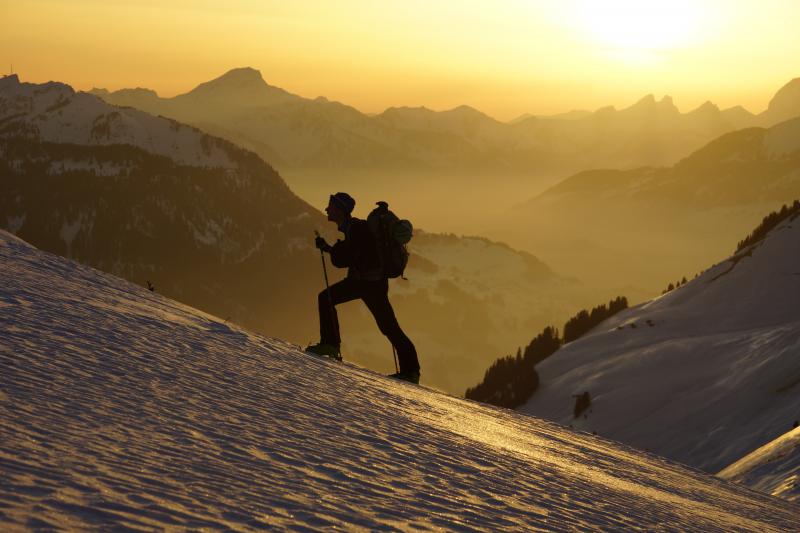 WEDNESDAYS: SKI TOURS TO LES MEILLERETS
Every Wednesday go to Le Meilleret on touring skis following the "Red Touring Track powered by Movement", which links Les Diablerets to Les Mazots. You can make this ascent of just over 6km with the light from your headlamp.

At the top, a delicious fondue awaits you at Restaurant Les Mazots (reservation required). The descent will be the ultimate reward of the evening.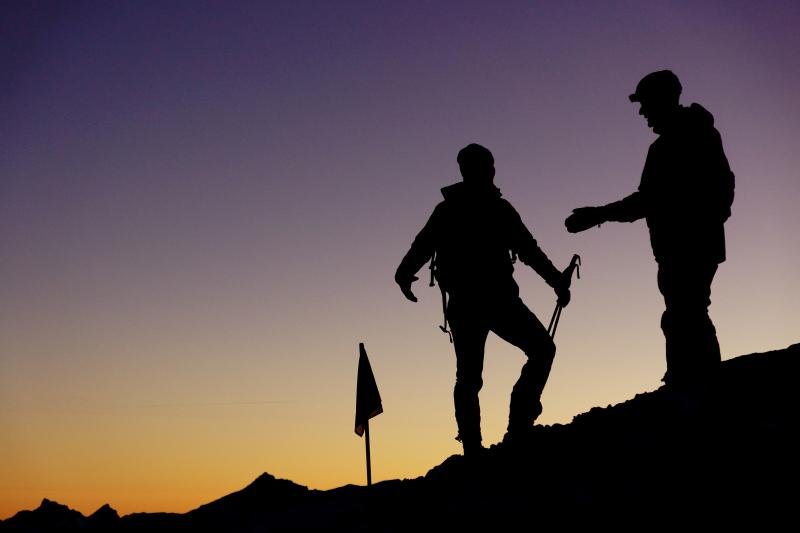 FRIDAYS: GUIDED OUTINGS AT LES DIABLERETS
Every Thursday, you can enjoy the starry evening sky during a hike with snowshoes or ski skins up to the Buvette de la Jorasse.

At your arrival, a delicious meal prepared by Vreni awaits you.