Mountains are for climbing !
Our area offers a host of spots for outdoor and indoor rock climbing.

Discover the rock faces of the Vaud Alps in summer; a nature adventure for all skill levels, from beginner to expert, including a few extremely difficult routes.

The limestone walls offer a wide range of opportunities, from the plain up to the mountain tops, short routes ("couennes"), runnels ("cannelures"), cracks and overhangs. Plenty to enjoy yourself!
VILLARS, HOST RESORT OF THE CLIMBING WORLD CUP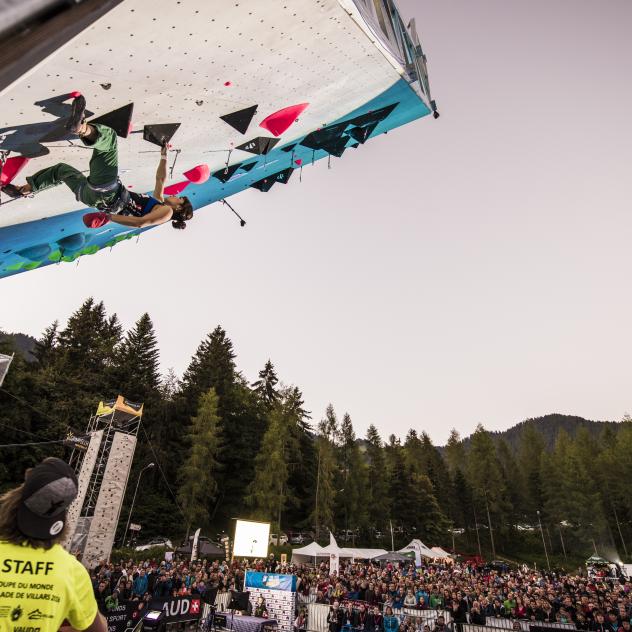 30 - 03 June - July
IFSC Climbing World Cup - Villars

Jun 30, 2022 - Jul 3, 2022 / Villars sur Ollon

Come and support the international climbers during this Swiss round of the climbing world cup. Two disciplines will be contested by the world's best: difficulty and speed. There will be a lot of entertainment, especially during the finals which take place at night on Friday and Saturday evening.
If you like the climbing, you might like...