Mountains are for climbing !
Our area offers a host of spots for outdoor and indoor rock climbing.

Discover the rock faces of the Vaud Alps in summer; a nature adventure for all skill levels, from beginner to expert, including a few extremely difficult routes.

The limestone walls offer a wide range of opportunities, from the plain up to the mountain tops, short routes ("couennes"), runnels ("cannelures"), cracks and overhangs. Plenty to enjoy yourself!
VILLARS, HOST RESORT OF THE CLIMBING WORLD CUP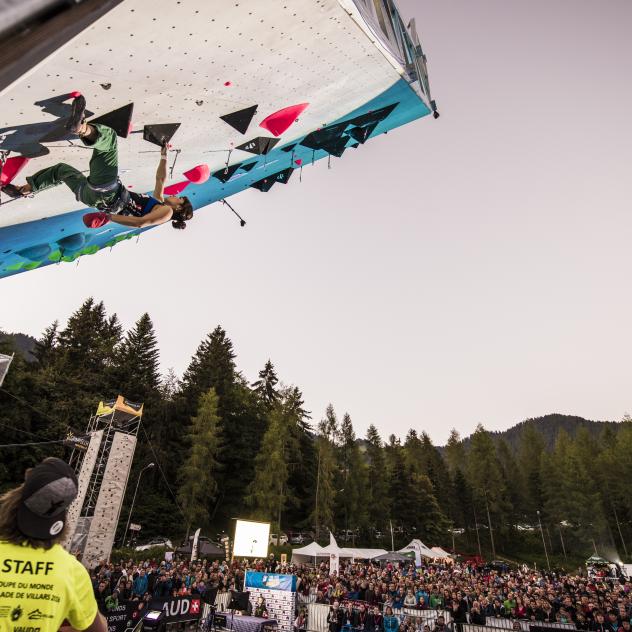 IFSC Climbing World Cup - Villars

Jul 4, 2019 - Jul 7, 2019 / Villars sur Ollon

For the fourth time, Villars welcomes a leg of the Climbing World Cup with lead and speed climbing. Qualifications on Friday and not to be missed : night finals on Friday and Saturday !
If you like the climbing, you might like...