Are you looking for physical challenges? The via ferratas might be just the thing for you !
To all adrenaline junkies and outdoor enthusiasts, the via ferratas at Plans-sur-Bex (Pont de Nant) and Les Diablerets are waiting for you! The Lavanchy via ferrata at Plans-sur-Bex is designed for beginners who are not afraid of heights, while the ones at Les Diablerets are geared towards more experienced athletes, with difficulty levels ranging from intermediate to difficult.

As a combination of hiking and climbing, these activities are an opportunity to discover the Vaud Alps at dizzying heights. All this takes place in a secure environment.
RENT VIA FERRATA EQUIPMENT

If you like Via FERRATA, YOU MIGHT LIKE...
Do not miss it : VILLARS is the host of THE CLIMBING WORLD CUP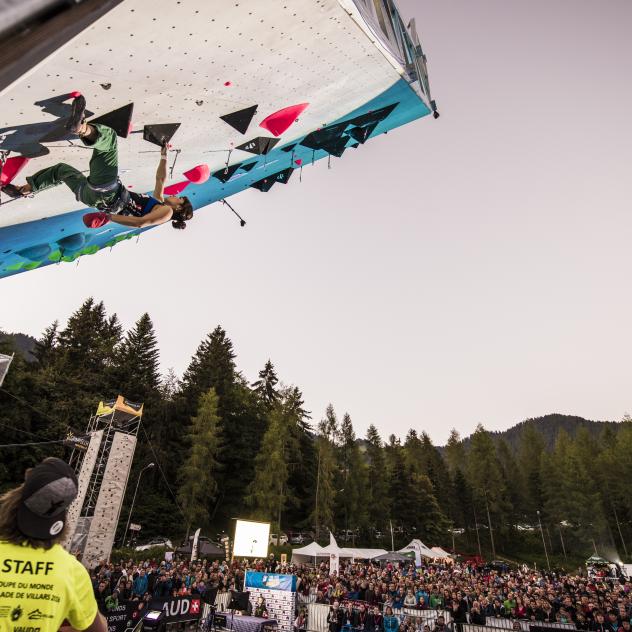 30 - 02 June - July
IFSC Climbing World Cup - Villars

Jun 30, 2022 - Jul 2, 2022 / Villars sur Ollon

Come and support the international climbers during this Swiss round of the Climbing World Cup. Two disciplines will be contested by the world's best: difficulty and speed. There will be a lot of entertainment, especially during the finals which take place at night on Friday and Saturday evening.