Villars Sports Center (tennis)- Health measures
Covid certificate "2G" + ID card and reservation required to access the facilities.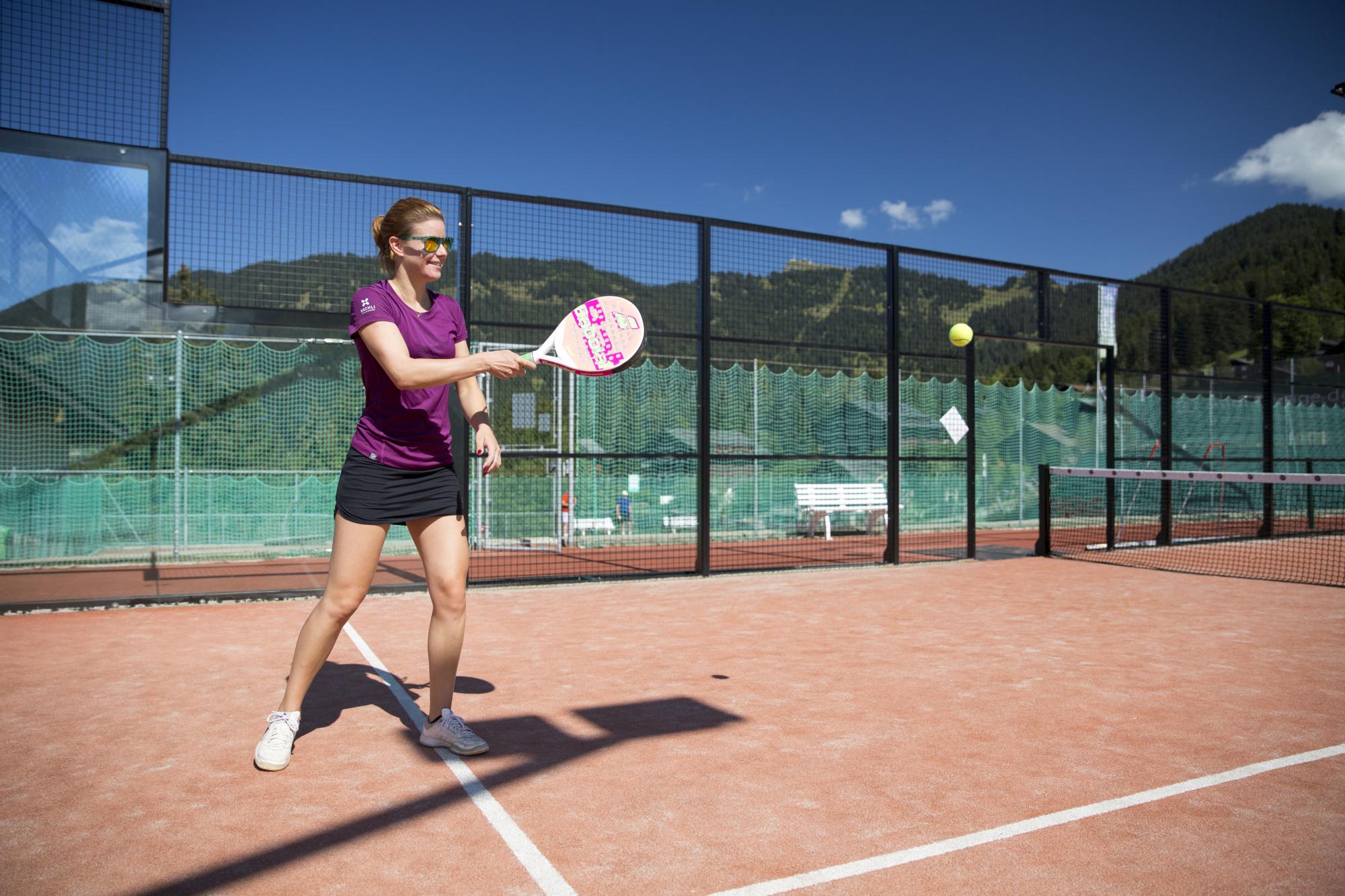 Come and learn or play the game of padle-tennis at the Centre des Sports de Villars
You will play on a court similar to a tennis court, but smaller in size, using a solid padle – speed and quick thinking are required.
Padle-tennis will delight all racquet sport enthusiasts.
Practical information
RULES
- Sportswear and clean indoor shoes required.

RESERVATION
- The padel-tennis court is located outside. It is open only in summer, depending on the weather conditions.

RESERVATION WITH FREE ACCESS CARD
- To rent the padel court with the Free Access Card, each player must present his card. If only 1 of the 2 players has a Free Access Card, the second player will have to pay the half price of the court rental (see rates according to categories and times).
- The same conditions apply for 4 players (payment of the remaining part for players who do not have a Free Access Card).
- Reservations are taken no more than 24 hours in advance
After the Padel-tennis:
IN THE SAME CATEGORY :
Prices
Free Access Card

Free
Equipement rental
1 racket + 1 box of balls

CHF 5.-
From 2 rackets + 1 box of balls

CHF 10.-