Hold it!
Leave your busy life behind!
Soar high for a breath of fresh air.
Well-being beckons in the mountains.

Let others coddle you, relax in the whirlpool and reconnect with yourself!
The soothing effects of warm water or a massage in a unique natural setting make you forget about the daily grind.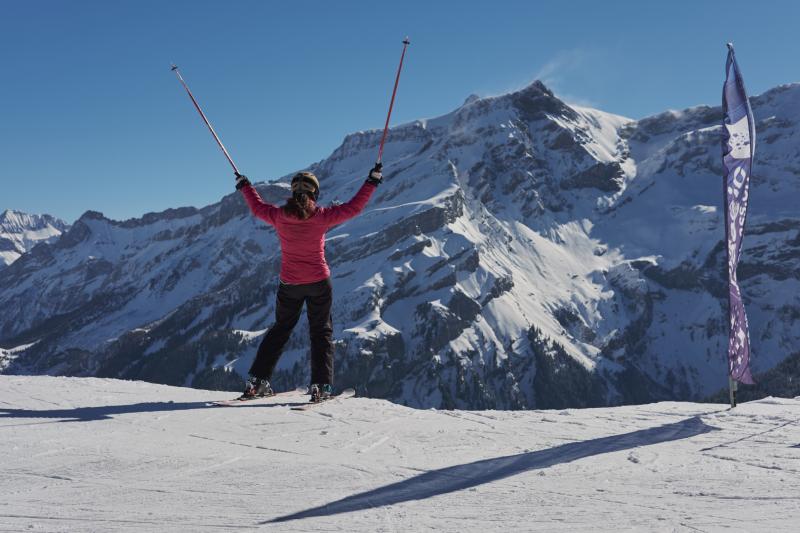 From the slopes to the spa!
Your day on the slopes is coming to its end.
You have skied run after run like a champ and without breaks, including the 8-kilometre Red Run. But now the thighs are burning!

Your legs remind you that it's time for rest and relaxation!

What could be better to round off your day than a moment of relaxation at Bains de Villars – baths at 36°C, panoramic sauna with stunning views or a hammam session.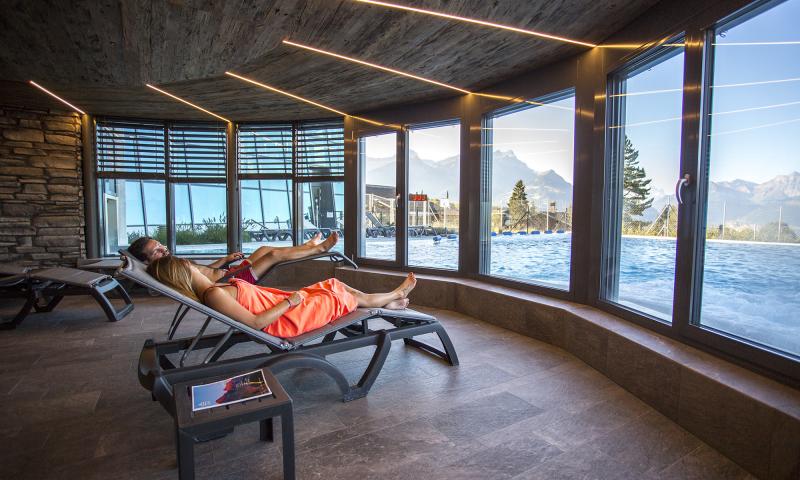 Imagine the warm water's soothing effects on your body … after a visit to Bains de Villars, you'll be ready for another day on the slopes.
The Ski & Spa offer is your ally!

Save up to 50% with this offer combining ski pass and free admission to Bains de Villars.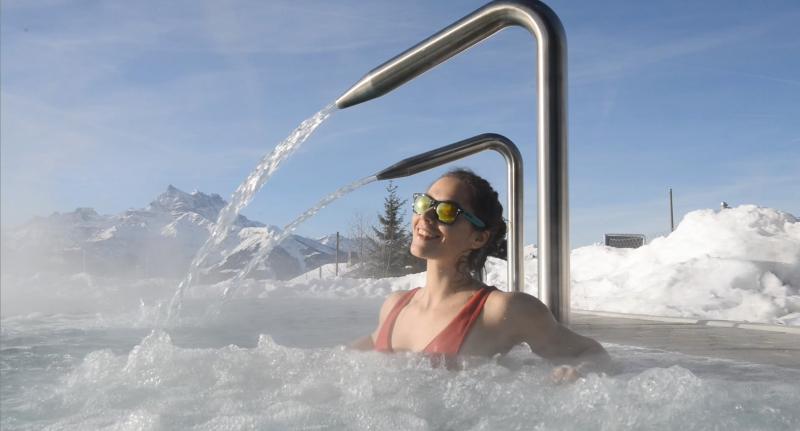 A new way to get coddled
Winter holds plenty of outdoor activities in store for you: tobogganing, snowshoeing, cross-country skiing or skijoring, to name but a few.

However, no need to feel guilty if you prefer a moment of cocooning in the warm confines of a wellness spa.

Immerse yourself in a world of relaxation, rejuvenation and harmony, surrounded by stunning mountains.
a local natural ressource for global relaxation!
Think locally! Choose a treatment based on "Sel des Alpes", which is mined a few kilometres beneath our feet!

At the Bex Salt Mines, the "Sel des Alpes" is extracted from the rock. Its purifying, balancing and relaxing qualities make it an ideal ingredient for all types of body treatments.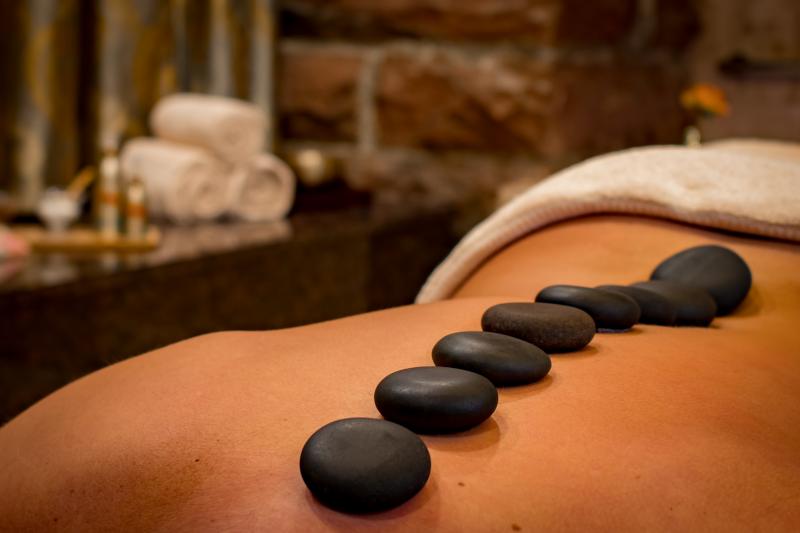 Alpine-salt body scrubs
Choose a body scrub to relax and awaken your senses.

Discover Alpine-salt body scrubs and many other massage treatments in our spas and wellness areas.

Take a moment for yourself! Close your eyes and let a wave of relaxation wash over you.