Coolness at Glacier 3000
On the summit of the Alpes vaudoises
Naturally cool all year round, you will find the ideal temperatures at Glacier 3000 when the thermometers run high in our towns and cities.

Once you dismount from the cable car, enjoy a deep breath of fresh air on the Peak Walk, the suspension bridge at the summit of the Alpes vaudoises.

To find some peace and quiet, you can set off on the Glacier Walk trail, a hike in the snow that is accessible for everyone, to arrive at the Refuge de l'Espace restaurant and its breathtaking viewing point.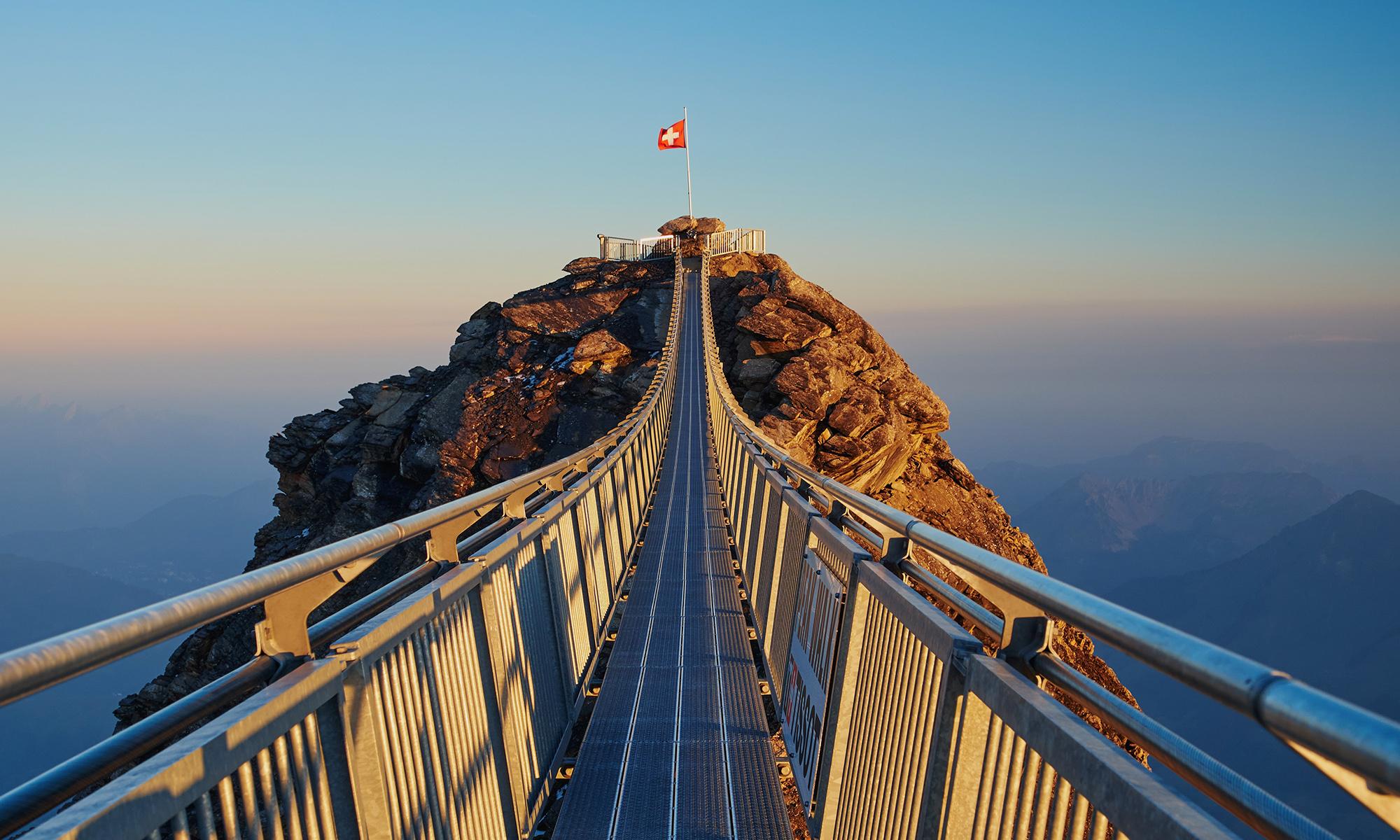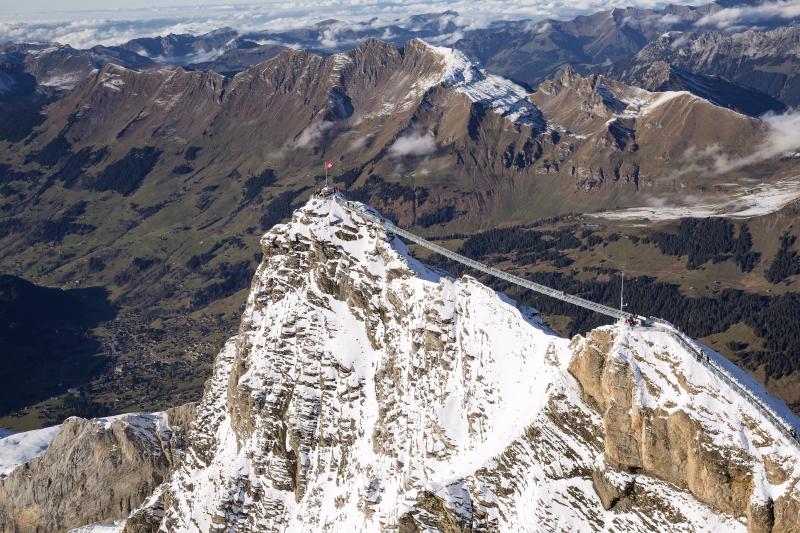 A breath of fresh air on the glacier
Your first step onto the suspension bridge of the Peak Walk at Glacier 3000 is a moment you will remember for a long time.
Greeting the summits at an altitude of more than 3000 m, you almost experience what a bird feels. After regaining your breath on this 107 metre-long bridge, you taste victory when reaching the summit of Scex Rouge.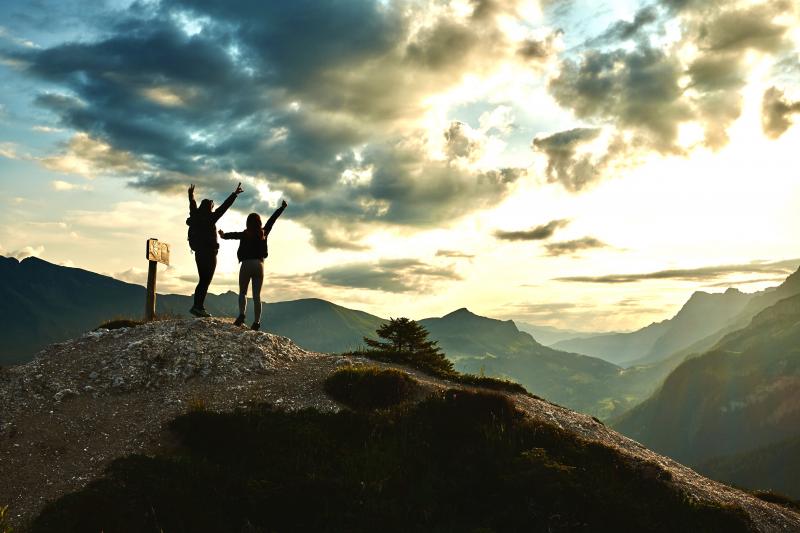 "Evasion" package
Stepping across the void at an altitude of three thousand metres at the Glacier 3000 on the Peak Walk, a unique suspension bridge linking two mountain peaks, relaxing in the warm waters of Bains de Villars or exploring the hidden treasures of the Bex Salt Mines are just some of the activities to do during your getaway in the Alpes vaudoises.
Ambience
Climb onto the cable car from Pillon Pass and arrive at the summit of the Vaud Alps at an altitude of some 3,000 metres. It's a bit chilly, isn't it?

Hike in glacial countryside, and take advantage of areas of water to dip your feet.

Cross the glacier, and arriving close to the Quille du Diable, you can stop for a drink.

Contemplate the view from the Refuge de l'Espace and feel like a tiny dot before the towering summits that extend as far as the eye can see.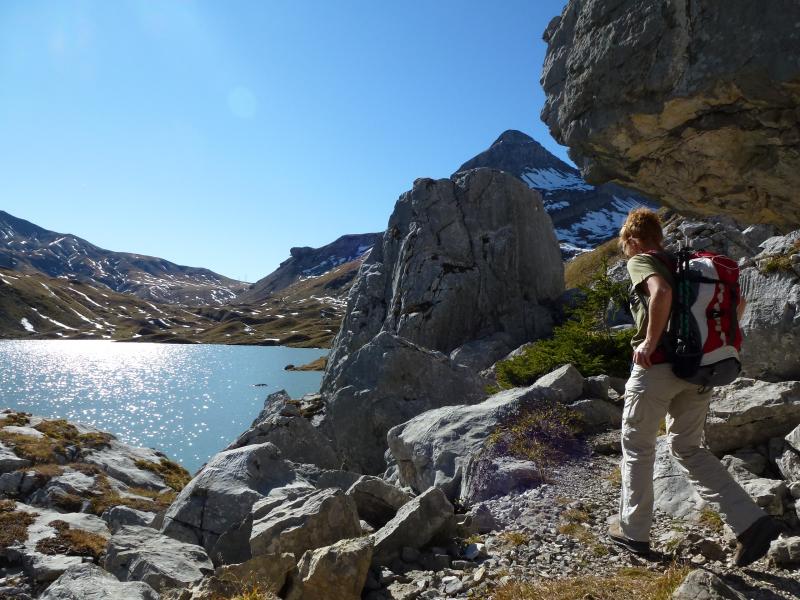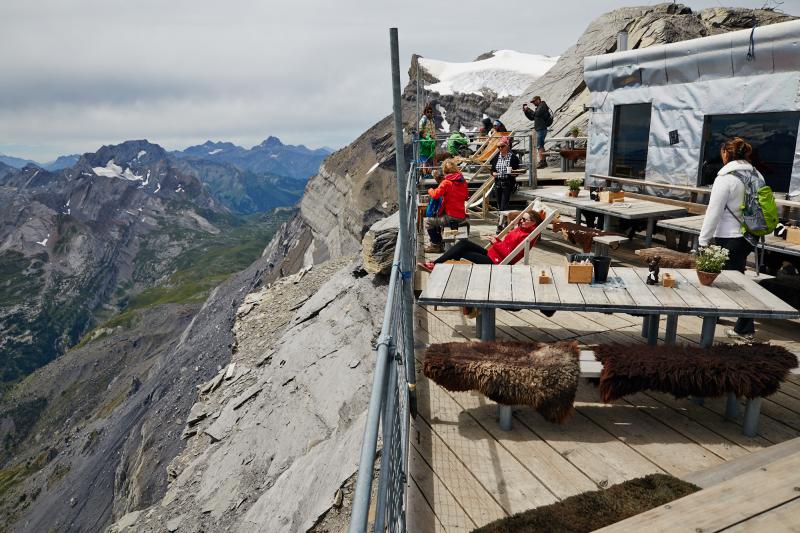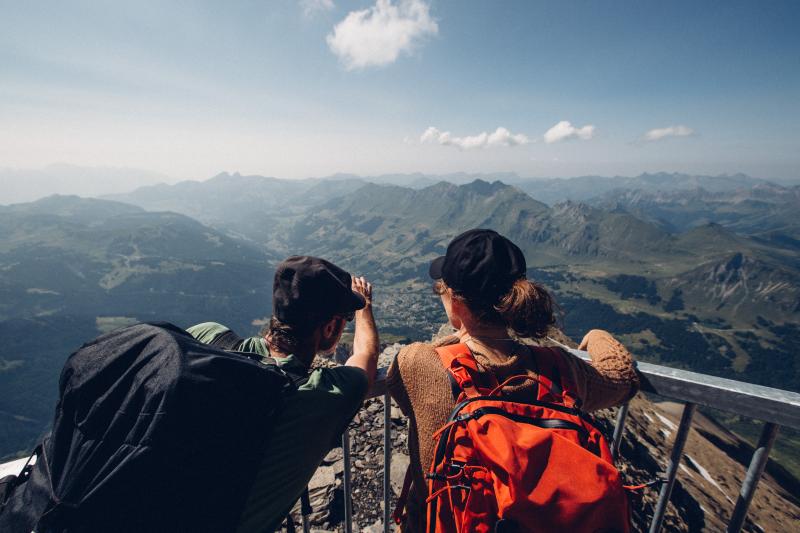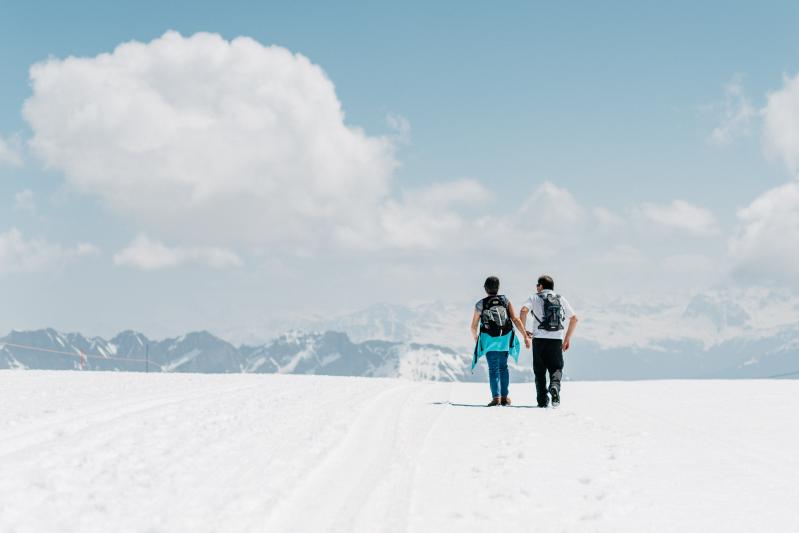 Glacier walk
The coolest walk in the Alpes vaudoises without a doubt! The cable car at Quille du Diable is an hour's walk away, and this is the focal point of this icy hike.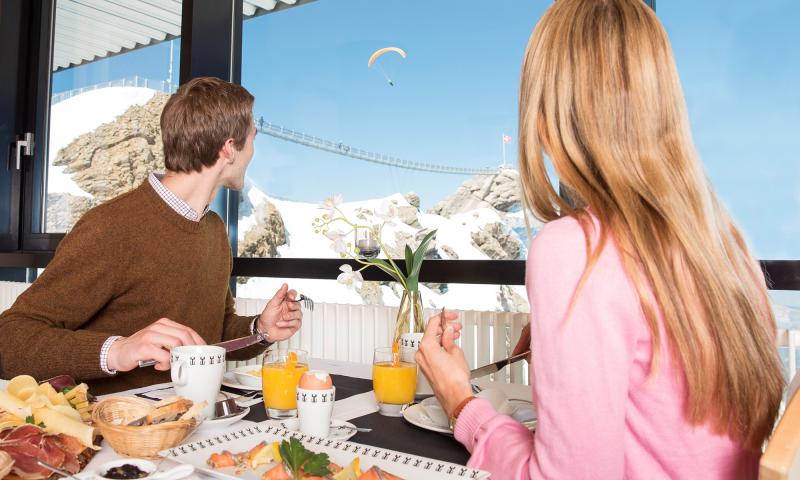 Brunch at an altitude of 3,000 metres
The Botta restaurant, designed by the architect of the same name, and located in the cable car arrival building, welcomes you for refreshments with the most breathtaking view in the region.
Not to be missed by any means: brunch at the Botta restaurant, every day, via advance booking. Enjoy brunch at an altitude of 3,000 metres. This is an experience you need to try at least once!