Swim in the lake
Pure mountain water
The Alpes vaudoises are also well known for their high-altitude lakes. The nuances of colours reflecting on the surface of the water are inspired by the nature surrounding it; from the green of the fir trees to the grey of the rocks or the blue of the sky.

It is always worth taking a detour and removing your trainers to test the coolness of an alpine lake.

Why not go and do some fishing or enjoy a dip in the temperate water?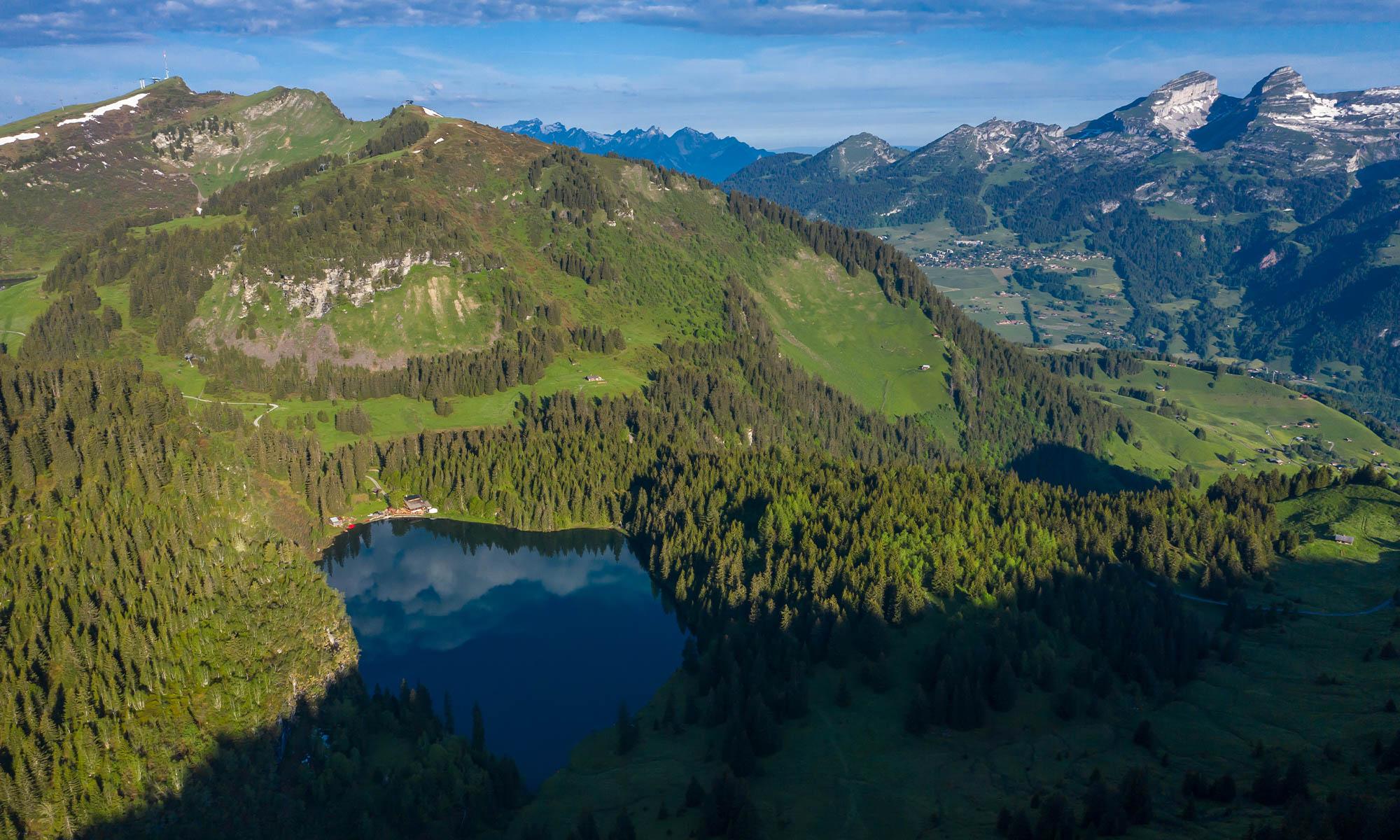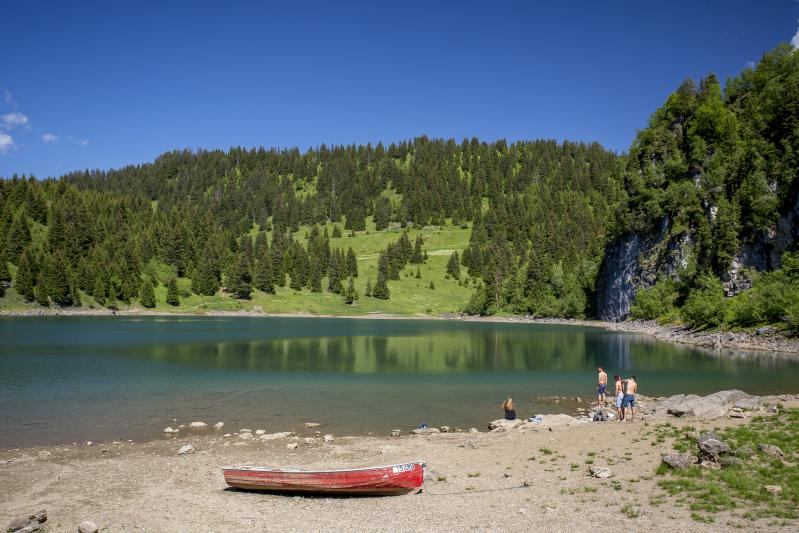 Lakes and legends
Have you ever heard about the dragon of Lake Les Chavonnes who gobbles up bandits and looters?
The legend of Les Chavonnes: In the 17th century, when the people of Valais were threatening an invasion, the shepherds of the high alpine meadows of Les Diablerets went to warn Lady Isabeau that they were about to be looted. Lady Isabeau, daughter of Lord Pontverre, who dwelt in the chateau in the foothills of Pic Chaussy (2 walls still being visible today), decided to flee to avoid the looting, fire and other violations that were commonplace in this barbaric time. She took her prettiest dress, her jewellery box and fled through La Forclaz to take refuge in the forest of Les Chavonnes, on the shores of the lake where she remained. Lady Isabeau hid her jewellery box by throwing it into the middle of the lake.
Ambience
Fishing in the early morning tranquillity as nature awakens, with a gentle breeze rustling the trees and the fish darting back and forth below the peaceful surface of the lake.

Take a break from your hike to cool off by the lake and enjoy the views from this beautiful spot.

Pass through the hamlet of Bretaye and walk around the lake. Listen for the marmots that live around here and use loud whistles to communicate! Have you seen one yet?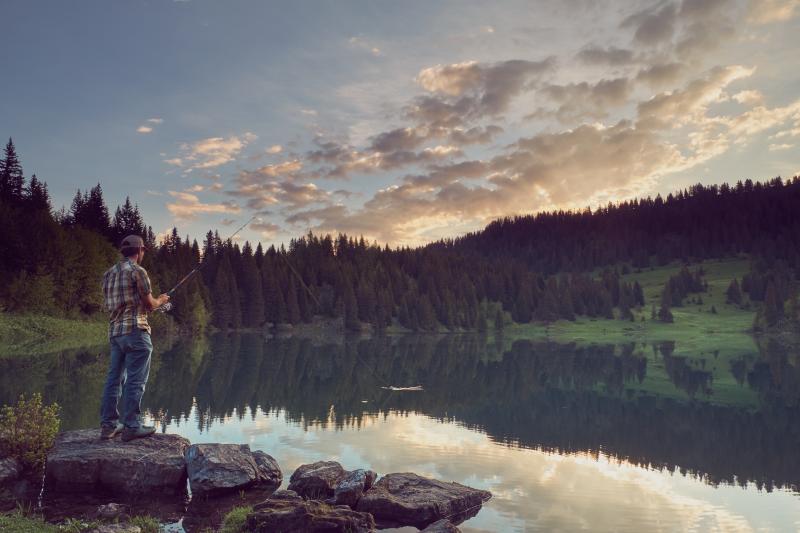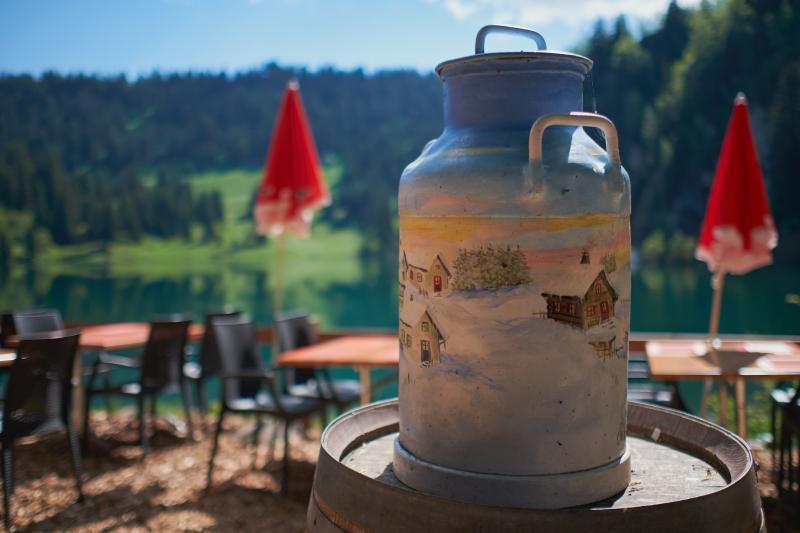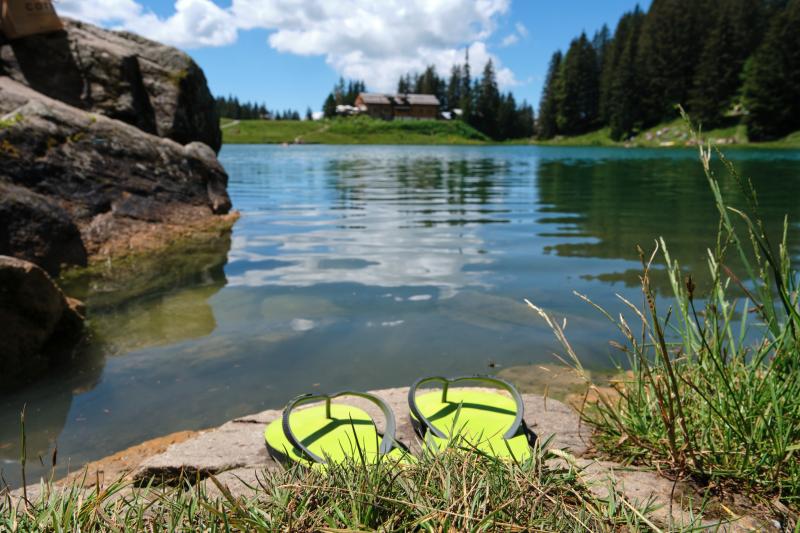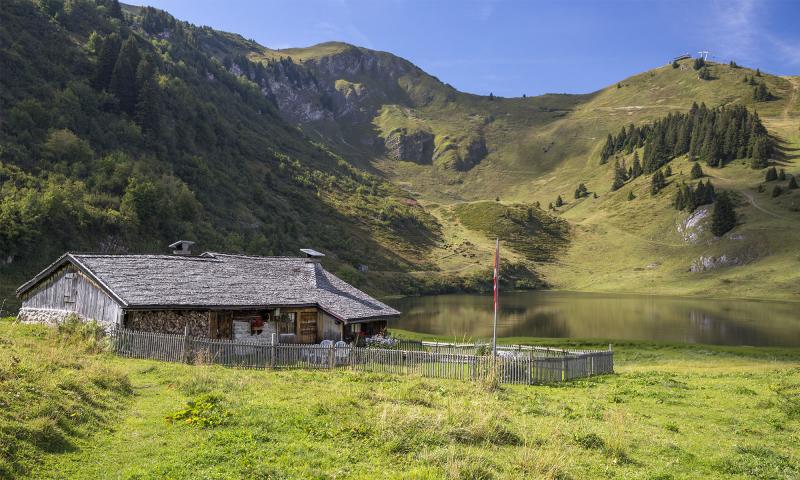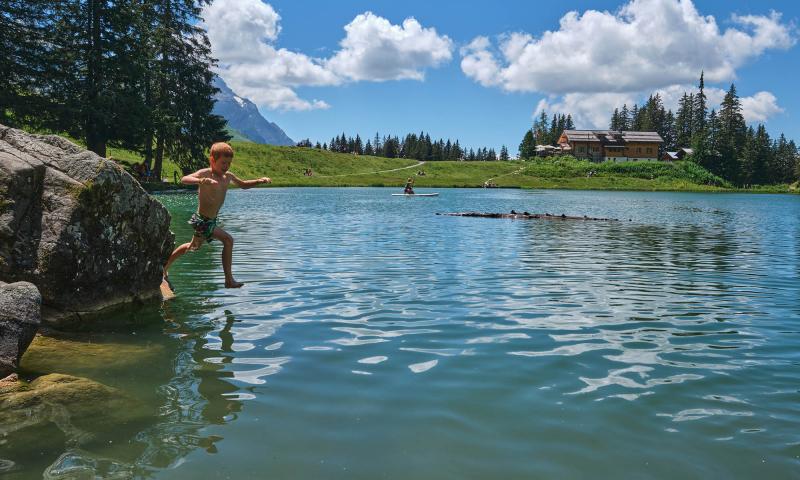 Lac Retaud
Don't forget to bring your bathing suit for a dip in the lake! With a temperature between 17 and 20 degrees Celsius and reflecting the blue sky as well as the surrounding pine trees, Retaud Lake offers magnificent views of the glacier.
Don't miss out on a visit to Restaurant du Lac Retaud, which offers an array of tasty dishes as well as lovely indoor and outdoor seating.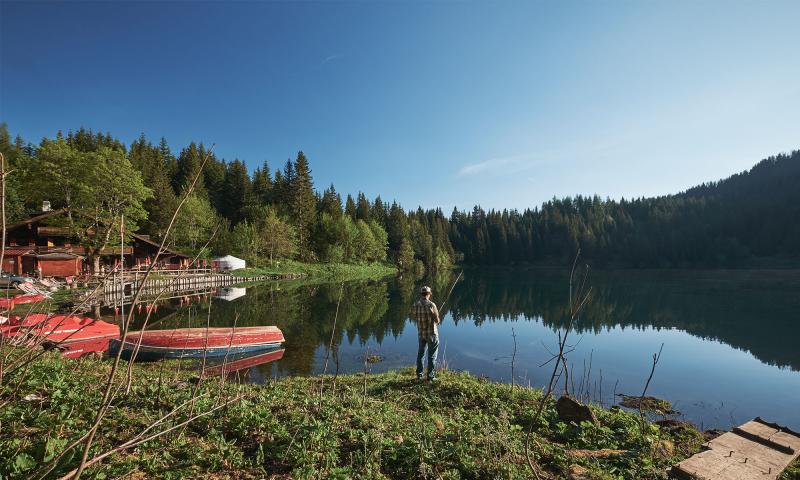 Lac des Chavonnes
Nestled at 1,690 metres above sea level, Lac des Chavonnes awaits you in a pristine, unspoilt setting.
The lake is easily accessible on a 30-minute walk from the Bretaye railway station. It is located on the route of many hikes.
You don't want to miss a stop at Restaurant du Lac des Chavonnes on the lakeshore to sample its refined and traditional cuisine or to quench your thirst.