THE DAR WATERFALL
Foaming pure glacial water
What could be more cooling than a waterfall from an alpine glacier?

Can you already feel the coolness of this crystal water on your feet or hands, after warming up on a hike or a via ferrata climbing route?

The waterfall at Dar, which offers two successive cascades of water, each of 70 metres, will provide you with a welcome spray to offer respite during the heat of a sweltering summer day.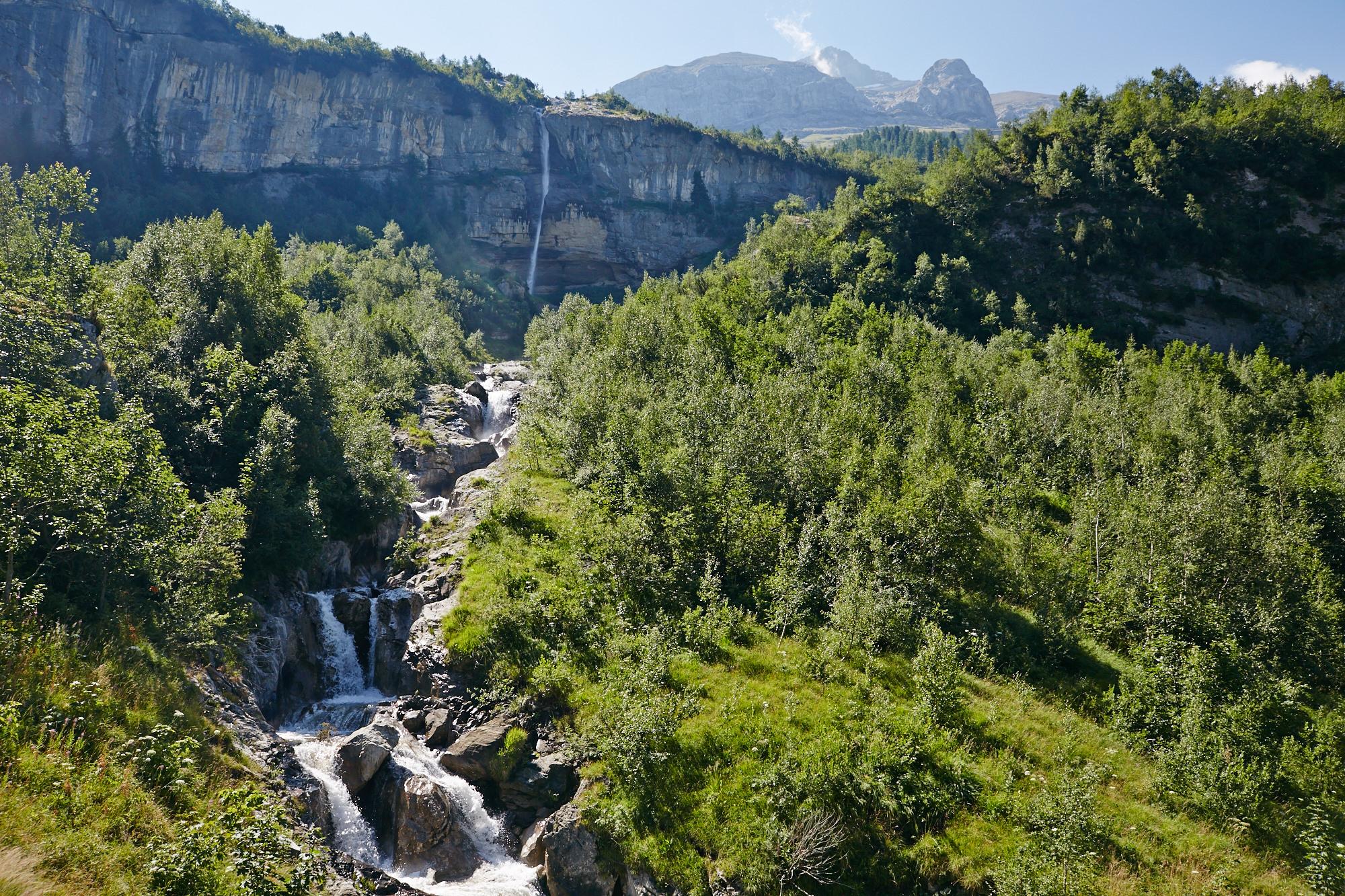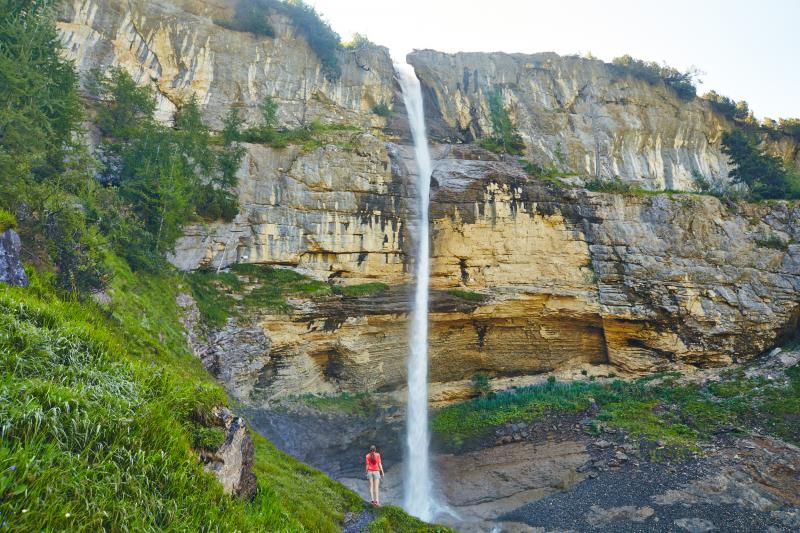 Cascade du Dar
The Dar river originates at the Diablerets Glacier.
From just below the snow line, a thundering waterfall plunges over a 90-metre cliff into the river bed below. The waterfall is already visible from the road to Col du Pillon, but the view is even more impressive at its foot.
Ambience
Adrenaline rush above the void – the "waterfall" via ferrata.

Time for a break to dip your feet in the (very) cold water flowing from the waterfall. What a view over the Ormonts valley… Come on, it's time to put the shoes on again and continue on our hike.

Cross the Léderrey footbridge one step at a time, with the burbling river underneath. Caution: swinging bridge!

With elemental force, the moving water carves deep into the rock.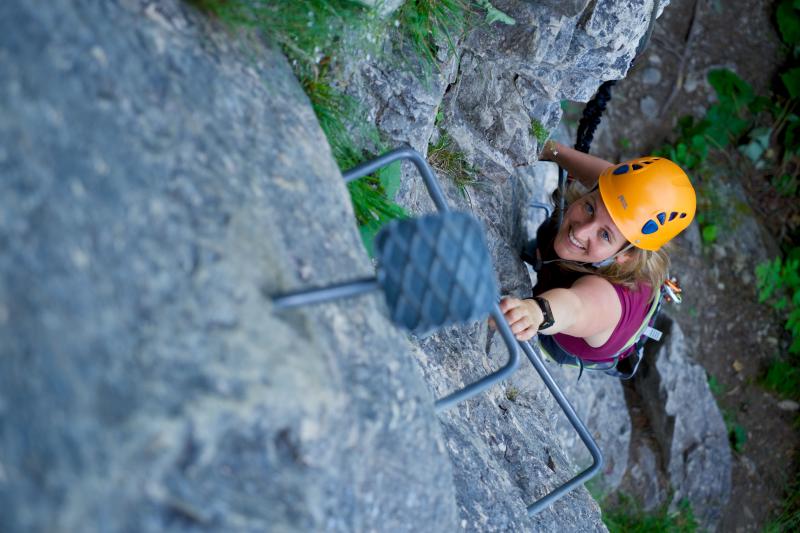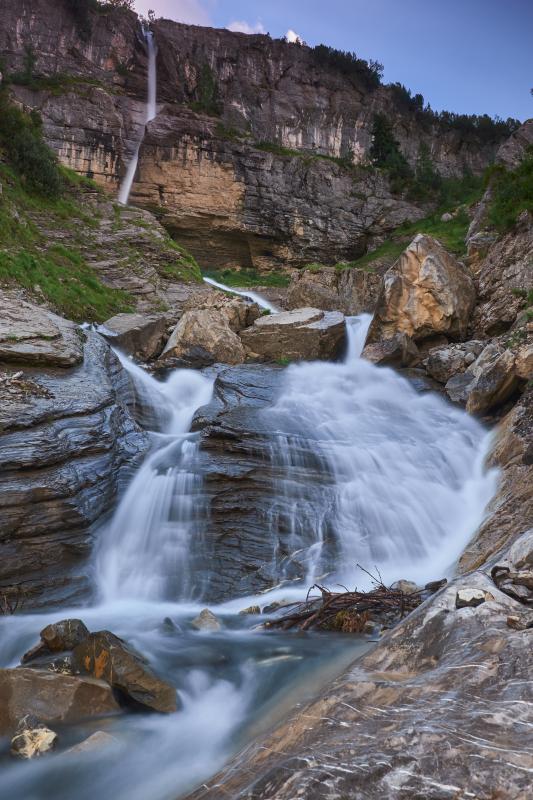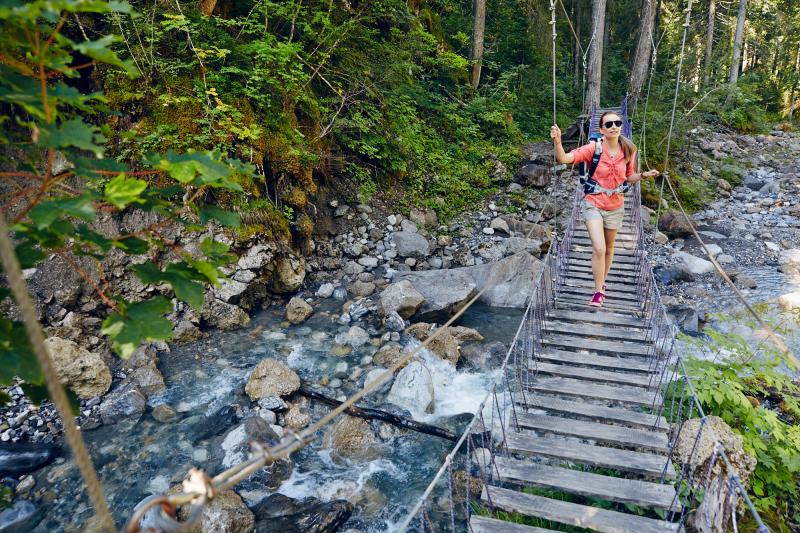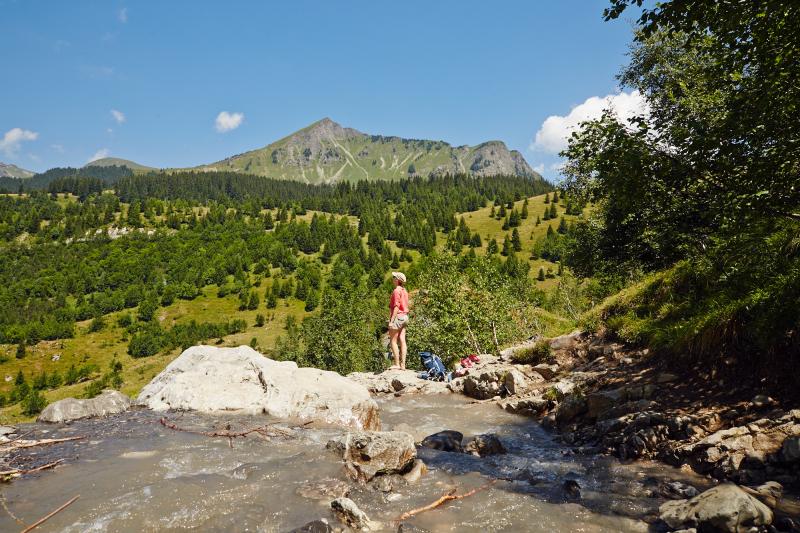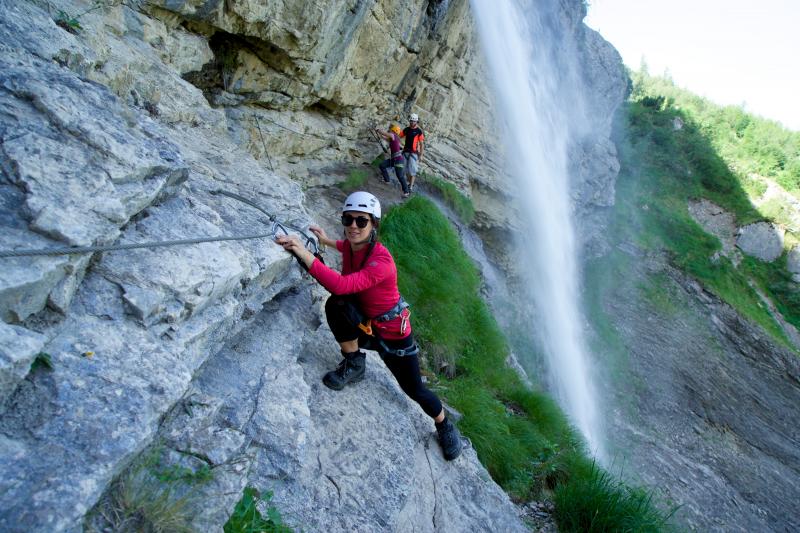 Adventure by the waterfall
Thrill-seekers who wish to get as close as possible to the waterfall can opt for the nearby via ferrata!
Physically demanding, this via ferrata requires strong arms and agility. However, lush Alpine scenery, the traverse beneath the waterfall, and breathtaking views make your effort well worth it.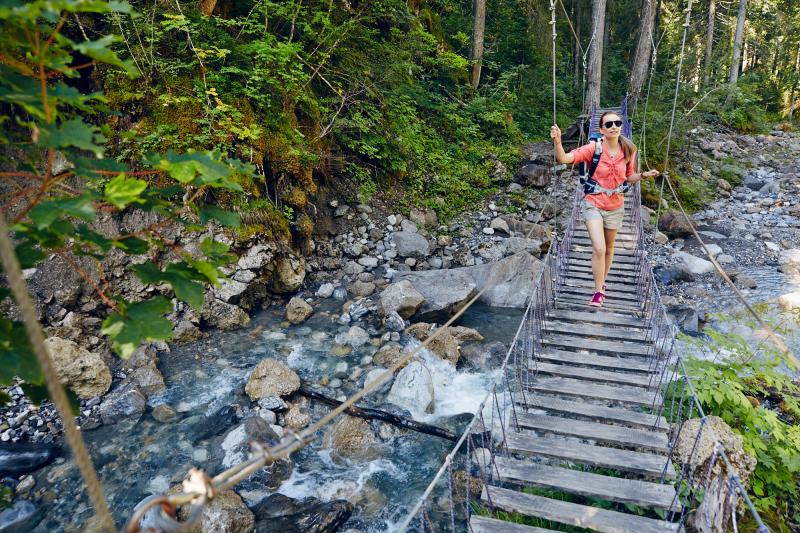 Hike by the waterfall
This hike is a must-do during your stay in Les Diablerets. You can set out either from Col du Pillon or Les Diablerets. Use public transport to get back to your starting point.
This hike is the perfect activity on a hot summer day – leading through the shady forest, along the river and past near the waterfall.