Refuge de Pierredar
Perched high above the Ormonts valley
Perched at an altitude of almost 2,300 metres, the mountain cabin at Pierredar looks down over the Valley of Ormonts. Look up and you will notice the Glacier 3000 Peak Walk.

The mountain cabin at Pierredar is a welcome destination point or stage of a hike.

If you are looking for temperatures a few degrees cooler and an escape from the busier trails, you are in luck. You repeatedly cross several watercourses, an opportunity to cool off and walk with confidence on some snow preserved by the glacier.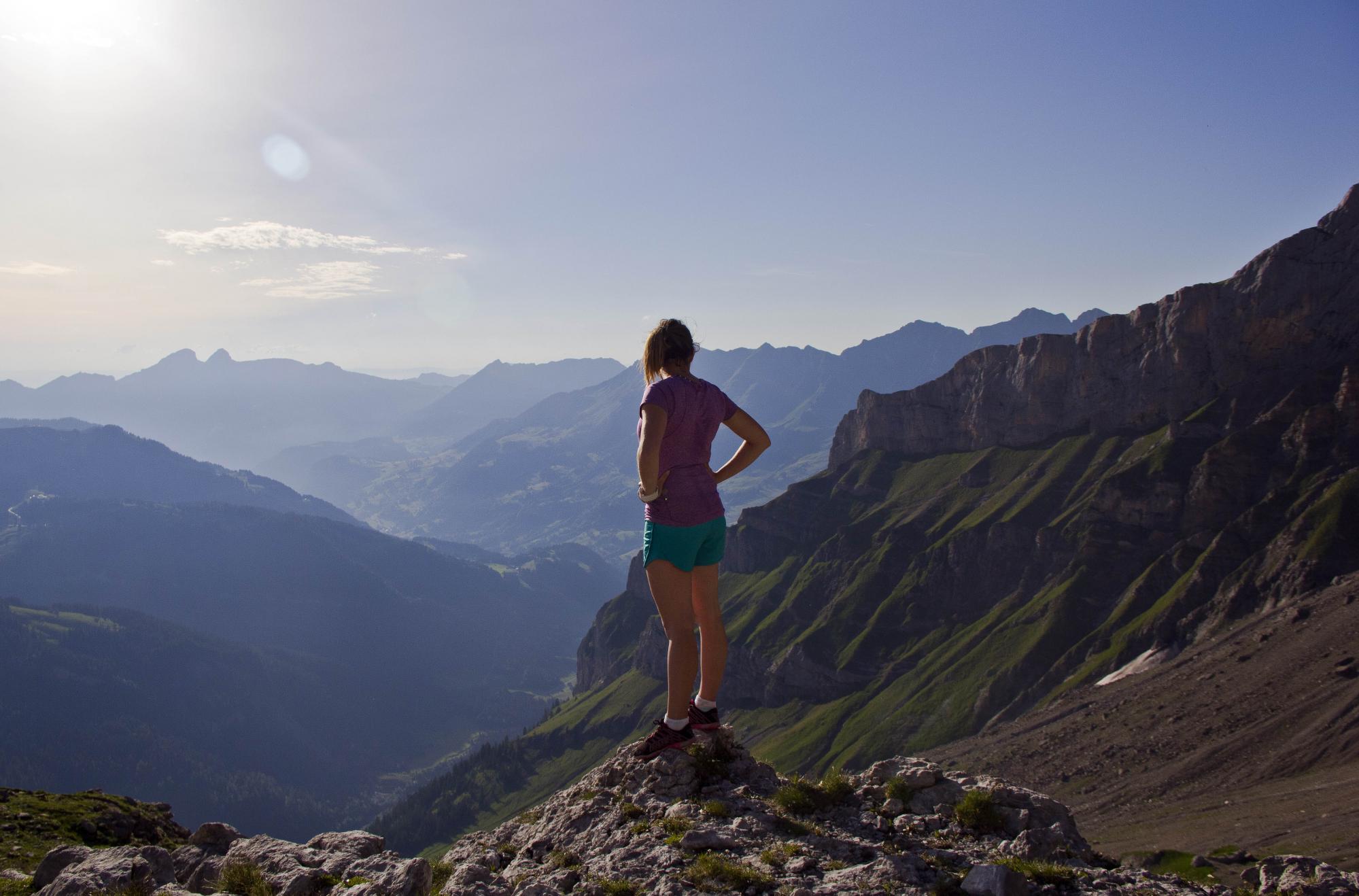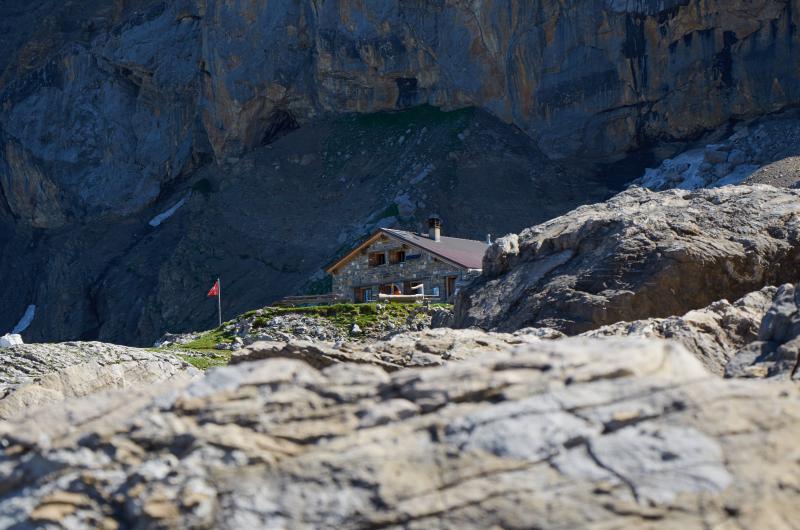 Refuge de Pierredar
The Pierredar hut is situated in the Diablerets massif at 2,300 metres, halfway between the bottom of the Ormonts valley and the Diablerets summit (3,210m).
Accessible by foot only, this peaceful place lies on a plateau with a wide variety of plants.
Volunteers attend the hut from mid-June to mid-September, which is open all year round.
Ambience
After ascending 1,000 metres on a mountain trail from Creux de Champ to the hut, pause for a moment to enjoy the stunning views, the tranquillity of the Creux de Champs nature reserves and its many waterfalls.

After a strenuous ascent, cool your face with crystal clear water from a fountain. Take a deep breath and relax for a moment.

Enjoy the spectacular sunset from the hut, the tranquillity of the moment removed from it all, and the feeling of becoming one with nature. Marvel at the starry sky far away from any urban light pollution.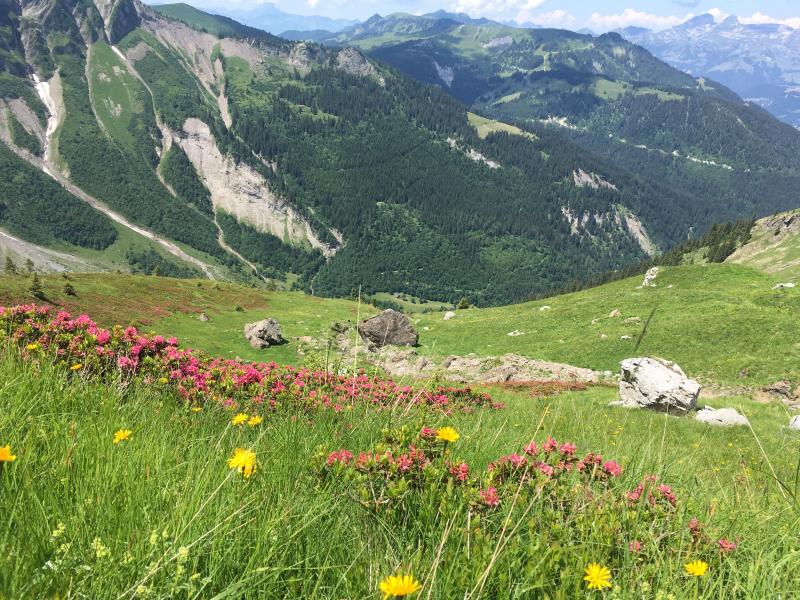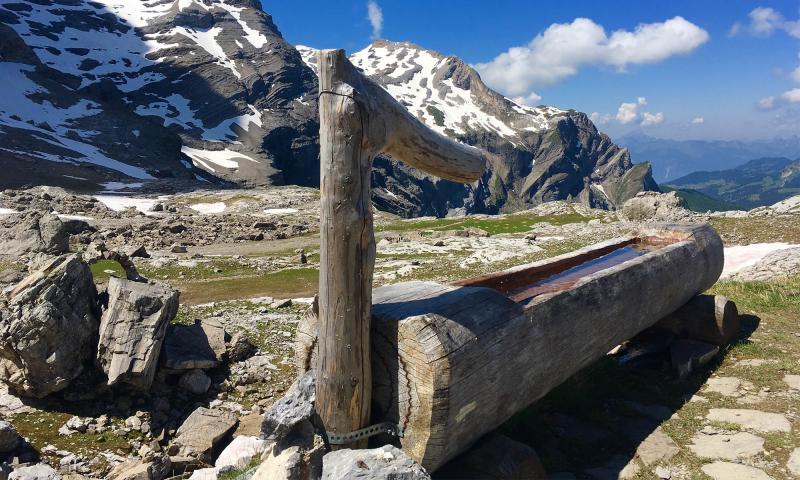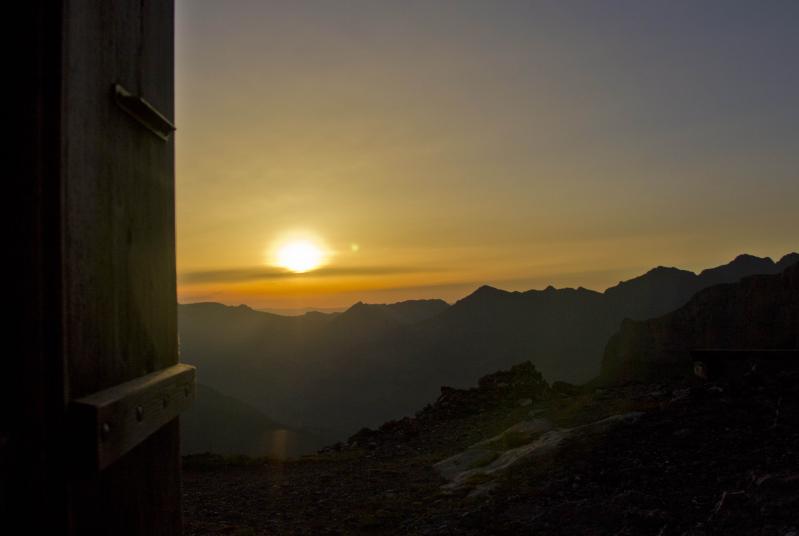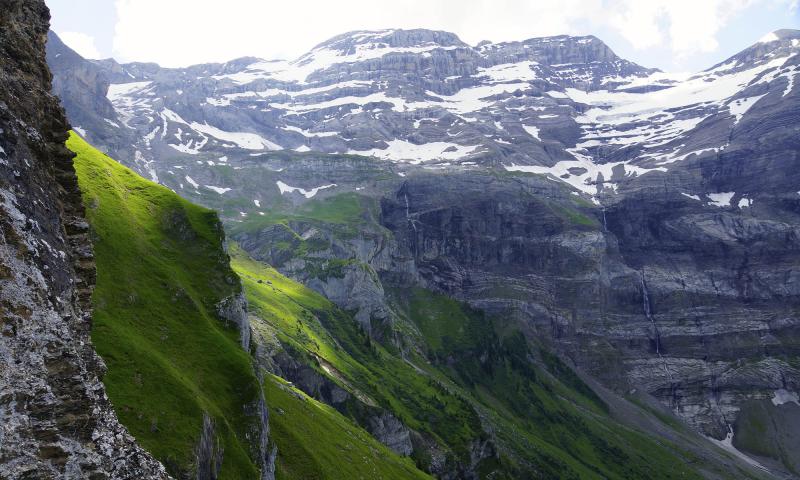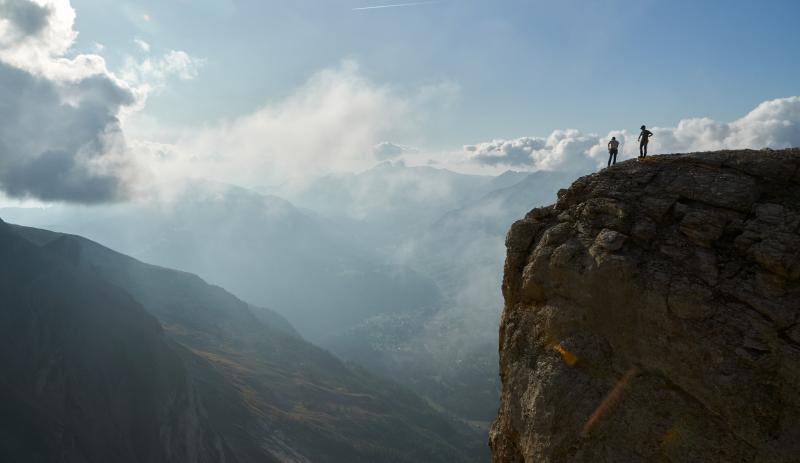 From Pierredar to col du Prapio: "Dames anglaises" via ferrata
With an elevation gain of over 1,000 metres, this high-altitude via ferrata to Scex Rouge is an absolute delight for avid mountaineers.
From the Refuge de Pierredar, it's a 45-minute hike to the start. This via ferrata is not as easy as it may seem and requires sure-footedness.
The views across the Vaud Alps are breathtaking!
To the refuge
Two hiking trails lead back to the Refuge de Pierredar.
A trail suitable for most visitors begins at Creux de Champs. From here, it's about a 3-hour hike back to the hut. After a mainly flat first section around Creux de Champs, the trail gets steeper quickly, ascending between forests, meadows and screes.
There is an alternative for more adventurous hikers. Caution: This white-blue-white marked trail is only suitable for people not afraid heights.