The summits
Breathe in the fresh mountain air
Once you are on the summit, there are numerous viewing points for contemplating the panoramas which are both unique and magnificent. It takes some effort to climb the mountain but the reward makes it worthwhile! Also, the temperature goes down with the increasing altitude. The sweet sensation of coolness that greets you when you arrive there is superb.

This summer, visit the summit of Grand Chamossaire in Villars, the summit of Chaux in Gryon, the summit of La Palette in Diablerets, or the summit of the Argentine in Bex.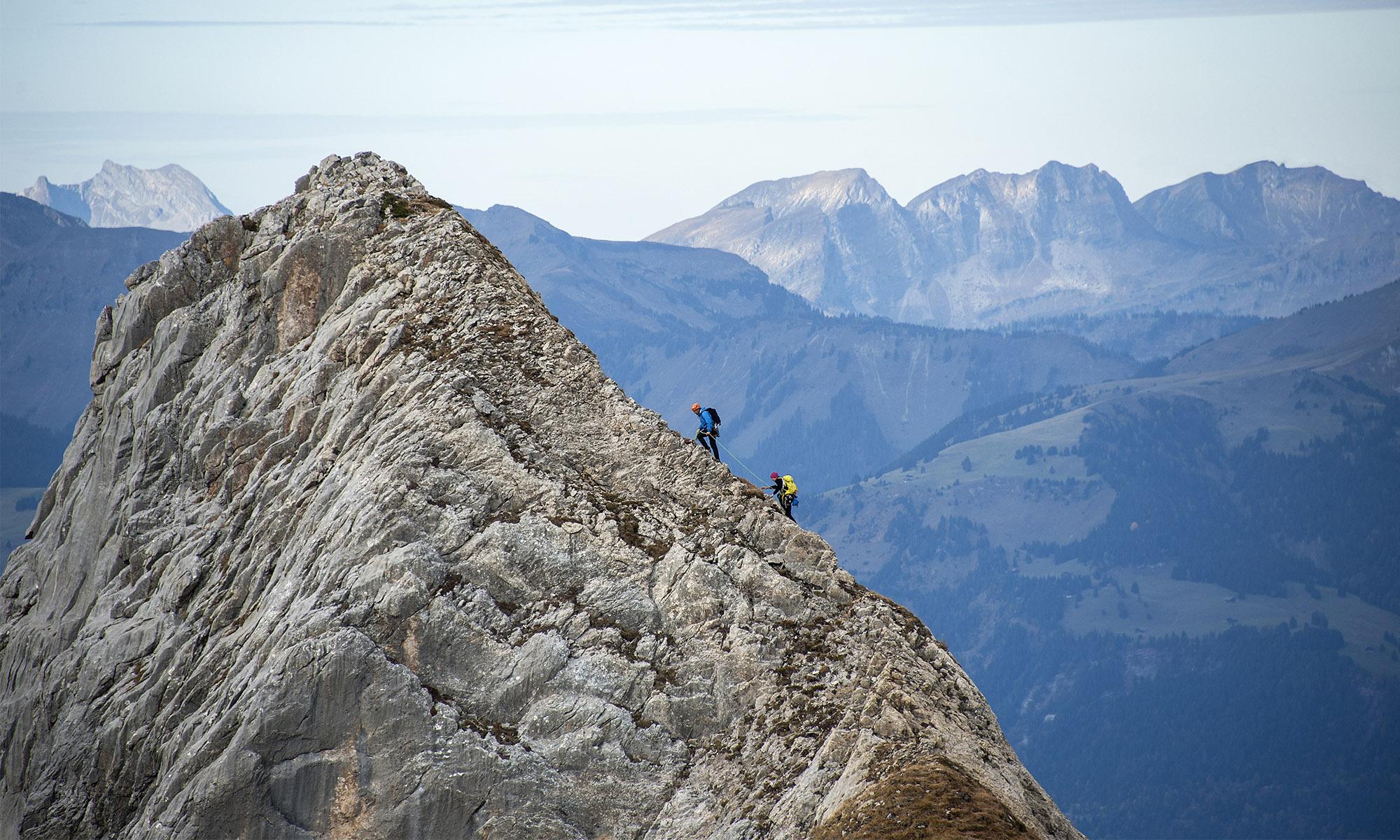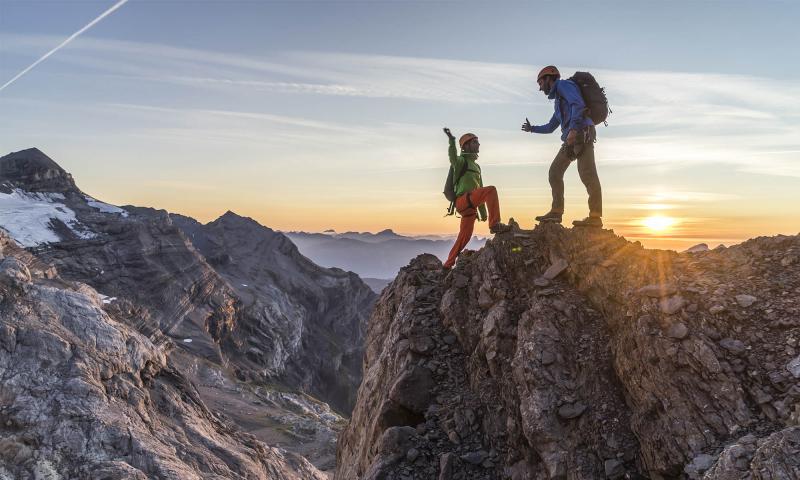 Man and the mountains
People have always been fascinated by their natural environment. Driven by passion and the need to push their boundaries, generations of mountain climbers have risen to the challenge of finding new ways to reach the summits, sometimes in dangerous conditions.

Ambience
Watch the sunset from the summit, surrounded by nature, as time itself seems to stand still.

Seize the moment when we reach the top and see our efforts rewarded.

Live in the present moment, enjoy the views and instant happiness.

Feel small in the face of the immensity of nature that surrounds us.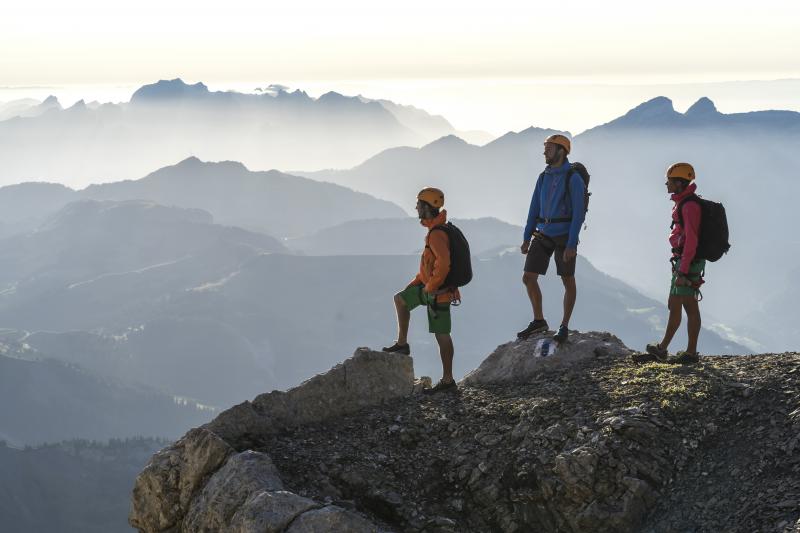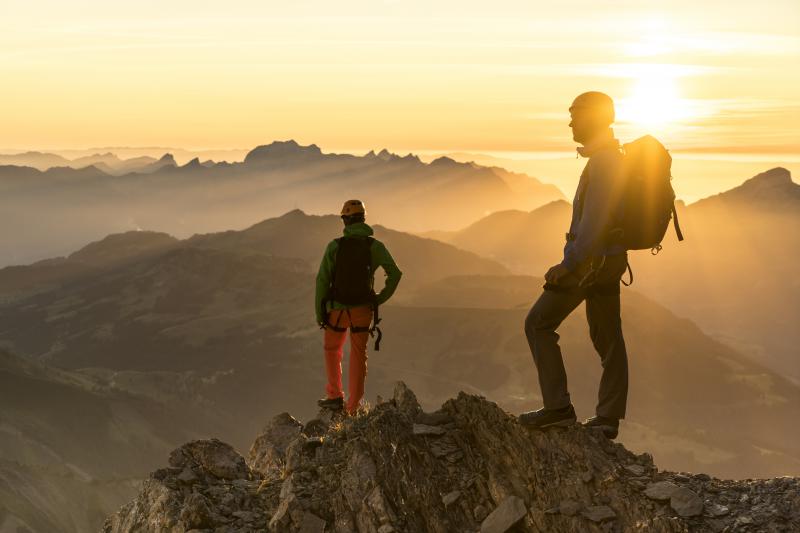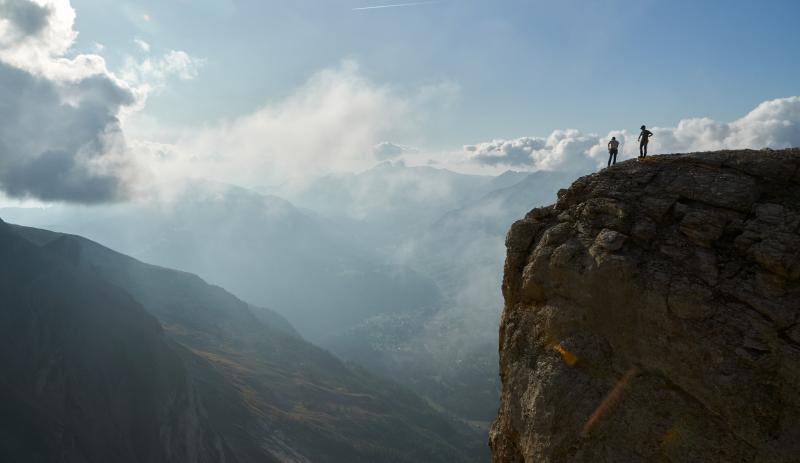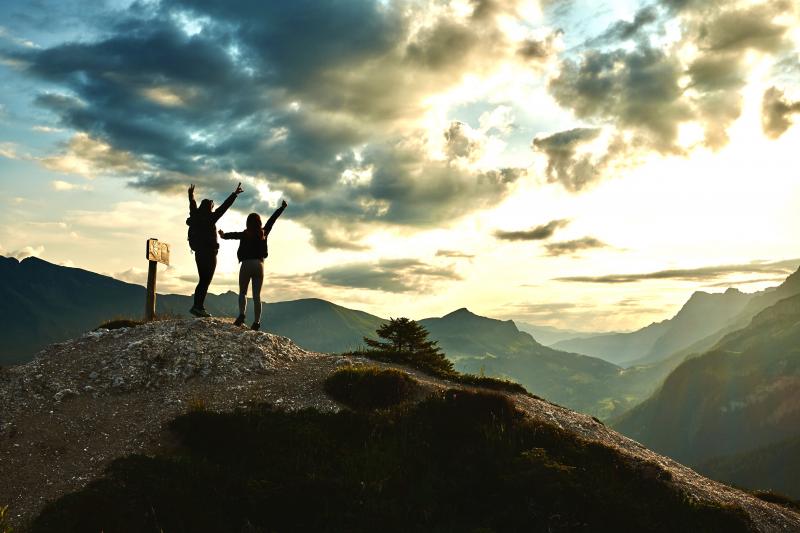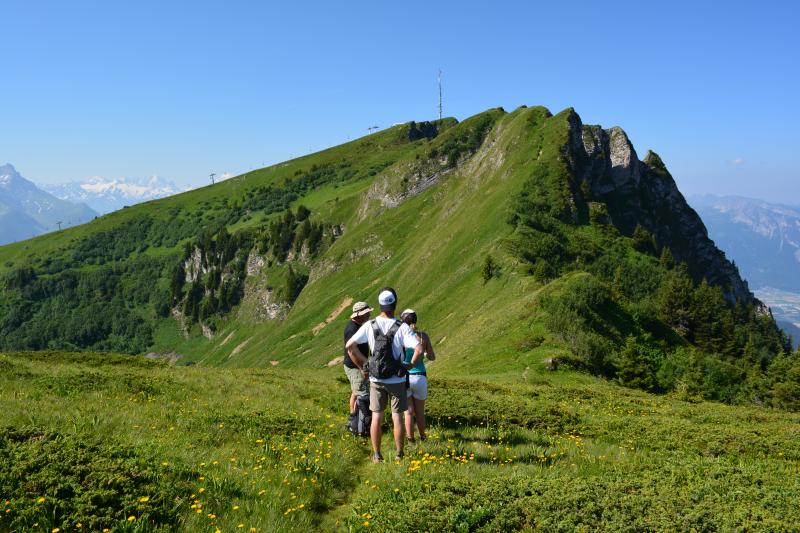 Le Grand chamossaire in Villars
The Grand Chamossaire is the highest elevation in Villars at an altitude of 2,113 metres.
Boasting spectacular views of the Rhone Valley, Mont Blanc, Dents du Midi, Bernese Alps and Lake Geneva – this peak is well worth a detour!
This summer, the Grand Chamossaire is easily accessible in a few minutes by chair lift from Bretaye.
It is the starting point of several mountain bike routes and hiking trails to other destinations in the area.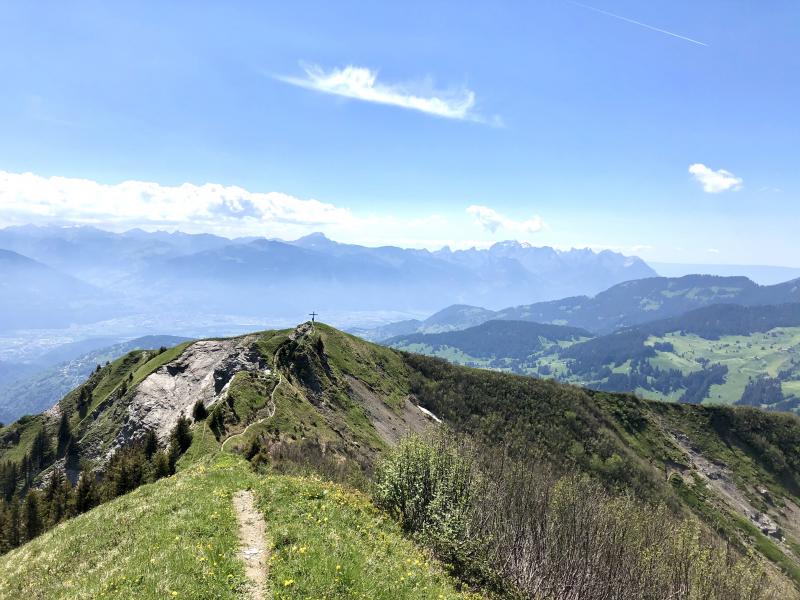 Croix des Chaux in Gryon
Situated at an altitude of 2,200 metres, the summit of Les Chaux high above Gryon offers unparalleled views. To the south, you can see the Dents-du-Midi. To the east, the Dents-de-Morcles and the Muverans stand out.
To the north, the Miroir d'Argentine with its smooth rock face rising above the Alpine hamlet of Solalex dominates the view.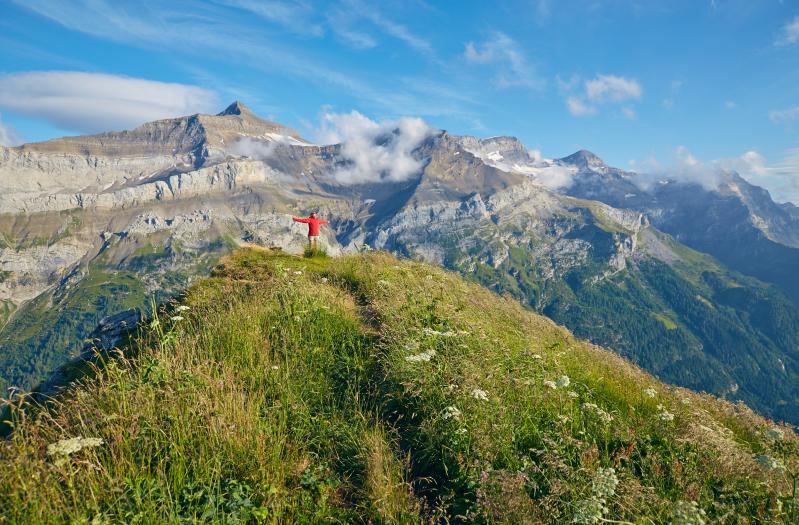 La Palette in Les Diablerets
The summit of La Palette at 2,170 metres offers stunning views of the Diablerets massif and Lake Arnon (Arnensee).
On the way, stop for a break at the Isenau mountain chalet, where you can try a variety of local products, or at the La Marnèche snack bar with its terrace affording spectacular mountain views.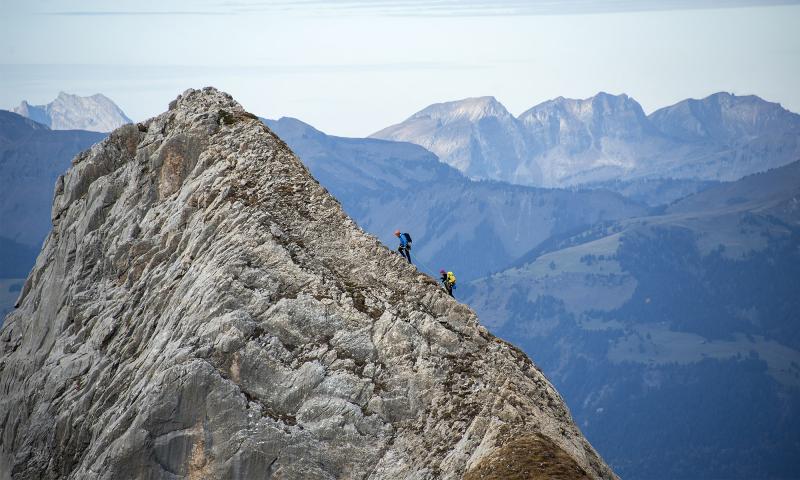 L'Argentine
The Miroir de l'Argentine is a popular rock-climbing destination.
Its impressive vertical wall shining like silver (argentine) makes it a unique site in the Alps.
The highest peak is Arrête de l'Argentine at 2,422 metres above sea level.
The challenging climbing route to the summit is accessible from Solalex via Anzeindaz and the trail leading to Col de la Poreyrette.