Villars Golf Club
On the green facing Mont-Blanc
Play a round of golf at an altitude of 1,600 metres, work on your swing in the fresh mountain air, and enjoy magnificent views of Mont-Blanc.
Boasting the only 18-hole course in the Vaud Alps, the Villars Golf Club draws golf enthusiasts looking for a varied course far away from the heat of the valley.

With almost 65 million players worldwide, golf is one of the most popular individual sports on the planet. Playing golf is also a physical activity suitable for all ages and fitness levels.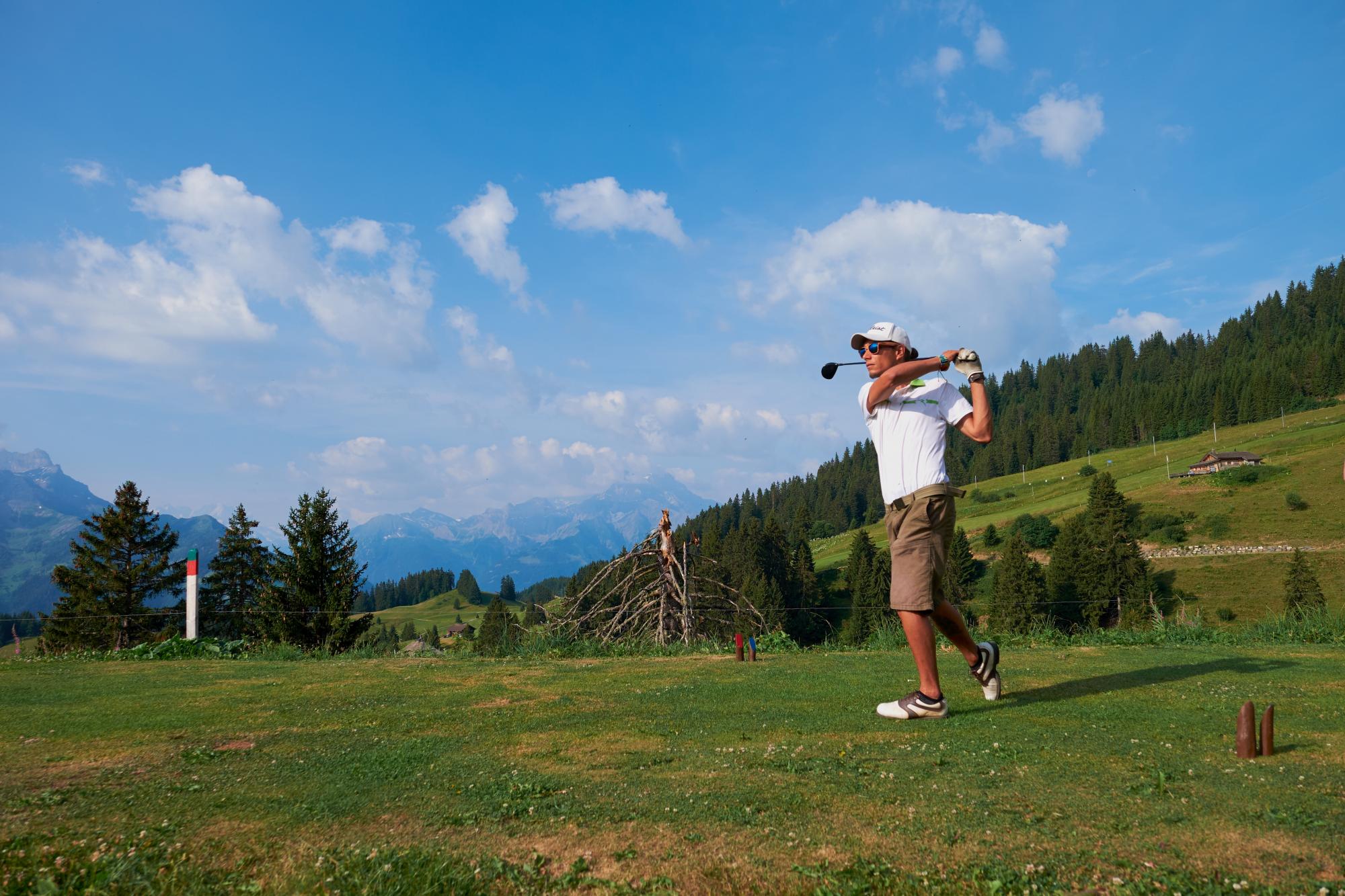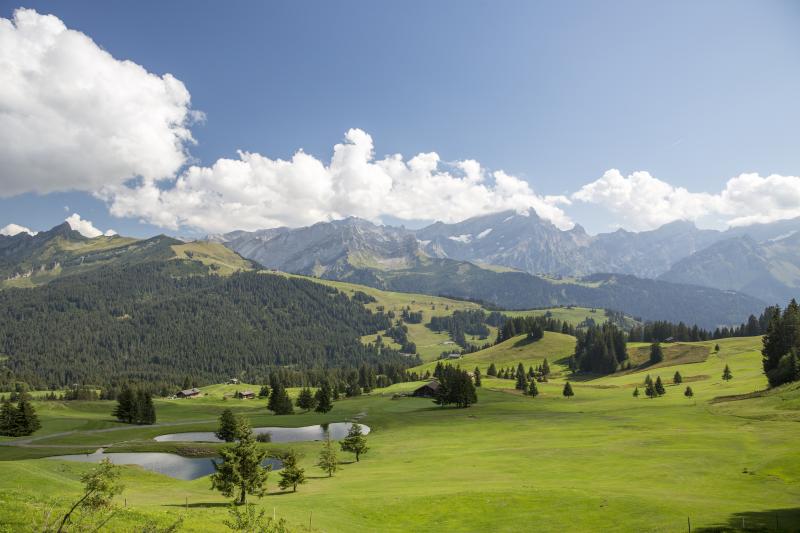 Almost 100 years of golf in villars
The history of golf in Villars goes back almost one hundred years. In 1922, the first golf club was established in the centre of town, on the premises of the Villars Palace (9-hole course). In 1967, the property with the golf course was sold for development.
1973 saw a new golf course created at Plan du Four, overlooking Villars, which is still the site of the Villars Golf Club today. Over time, the facility grew from 3 to 6 and eventually to 9 holes. In 1980, the course was expanded again to include 18 holes.
The following years saw construction and expansion of the Club House as well as improvements to the 18-hole course, driving range and other facilities.
Today, the Villars Golf Club welcomes you to its 18-hole, par-69 course.


Ambience
Drive your cart to hole no. 2 and practice your drive!

Take your first steps as a golfer, accompanied by a pro.

Seize your moment on the green to make sure the ball finds the hole.

Eagle, birdie, albatross and other bird names commonly heard on the green will soon become familiar to you.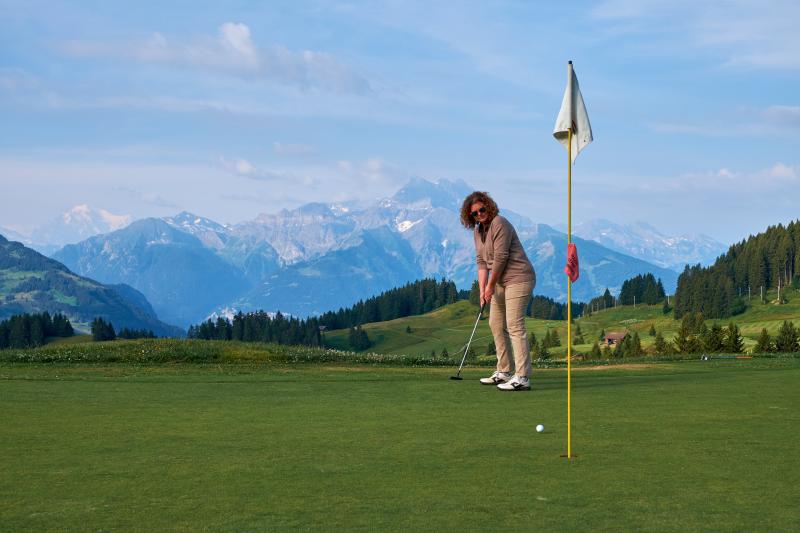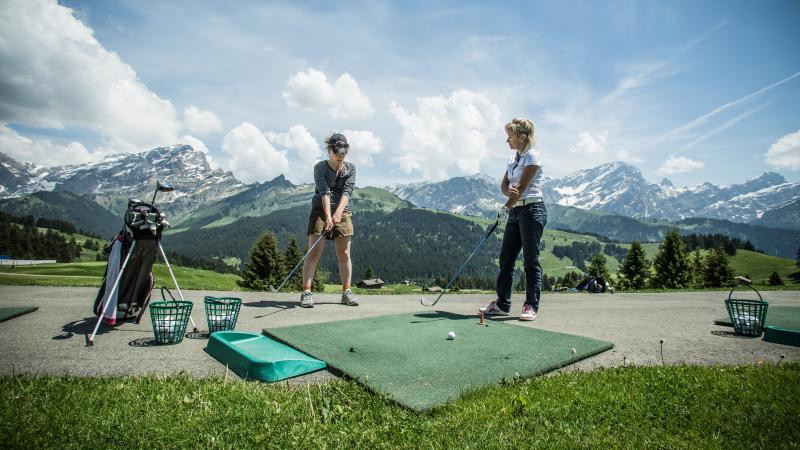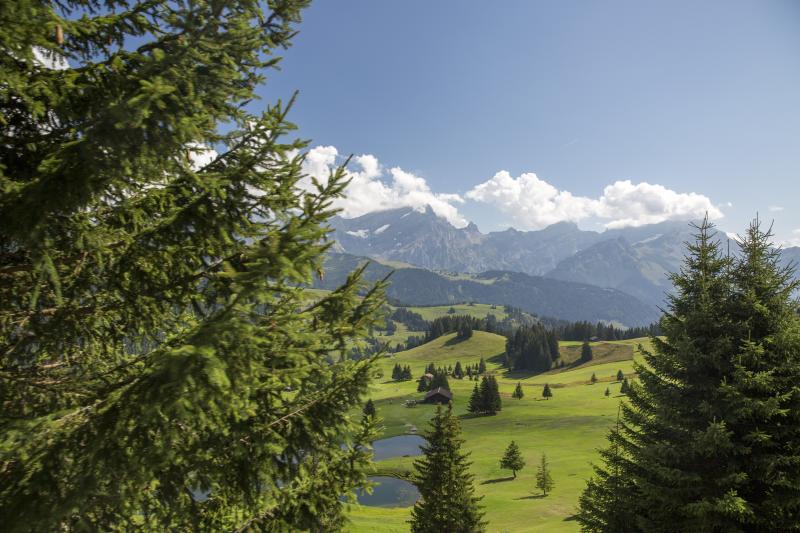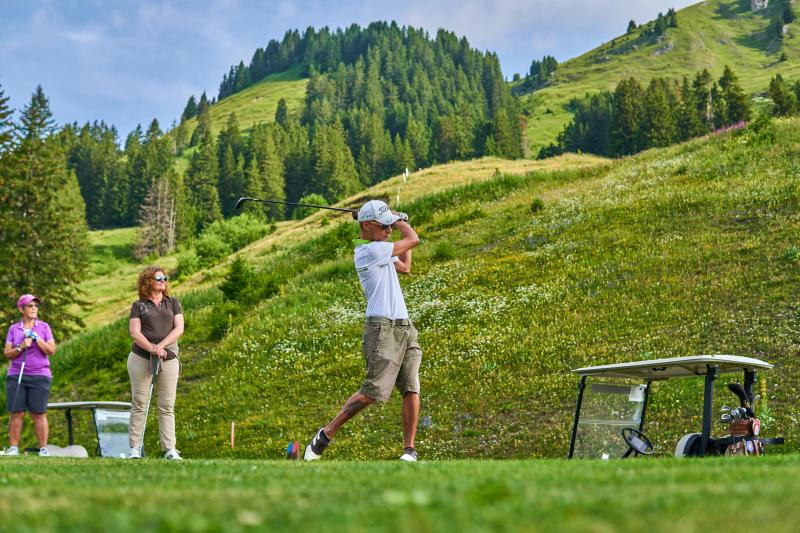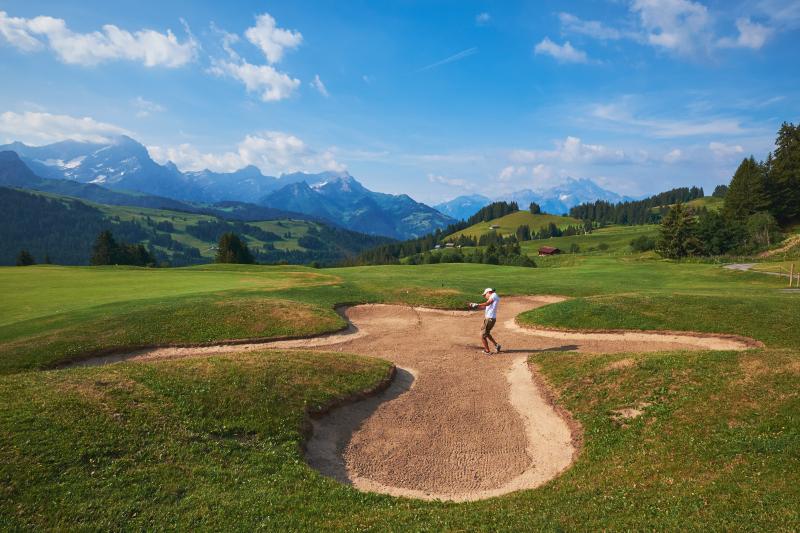 18-hole course
Surrounded by unspoilt countryside, the Villars Golf Club and its 18-hole course are a delight for golfers who appreciate a variety of terrains.
Walk or ride in a cart over more than 5 kilometres to play the different holes which hold their share of surprises. Finishing the course will require all your skills.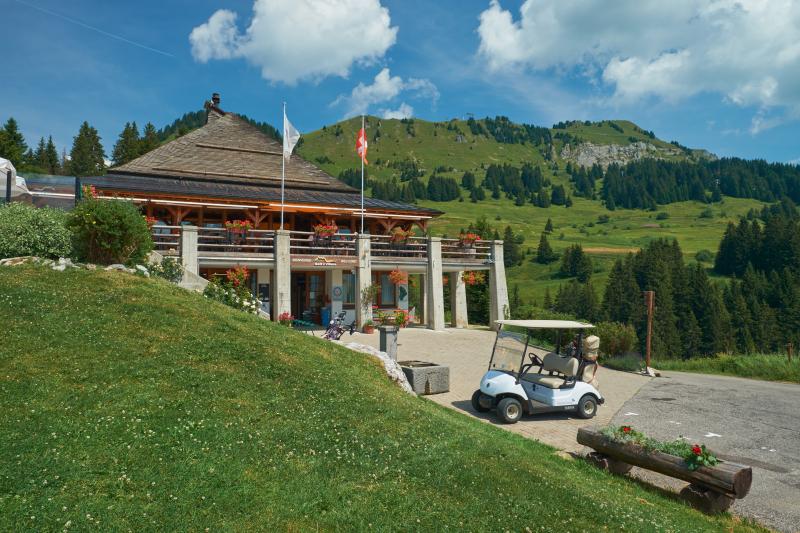 Golf restaurant with panoramic terrace
Whether you're playing a round of golf or hiking the nearby trails, stop at the Golf Restaurant for a relaxing break. A quiet and peaceful setting in leafy surroundings and stunning views of the Dent-du-Midi and Mont-Blanc await you.