The fountains of ollon
Refreshing spring water
The picturesque village of Ollon is located at the foot of the mountain, and it enjoys a superb climate with a gentle lifestyle that almost feels Southern European.

Take a delightful stroll and look at the historical buildings that are clustered around its traditional bell tower. Vineyards line the sunny slopes all around the village. The water from springs that flow as far as Ollon fills 13 fountains and this spring water will refresh you on your way.

The impressive buildings to be discovered when walking around include the town hall, the building of the old communal offices, which now accommodates the Caveau des Vignerons, the administrative building dating back to 1885, the temple and its parish, and La Roche Castle, the origins of which go back to the start of the 13th century.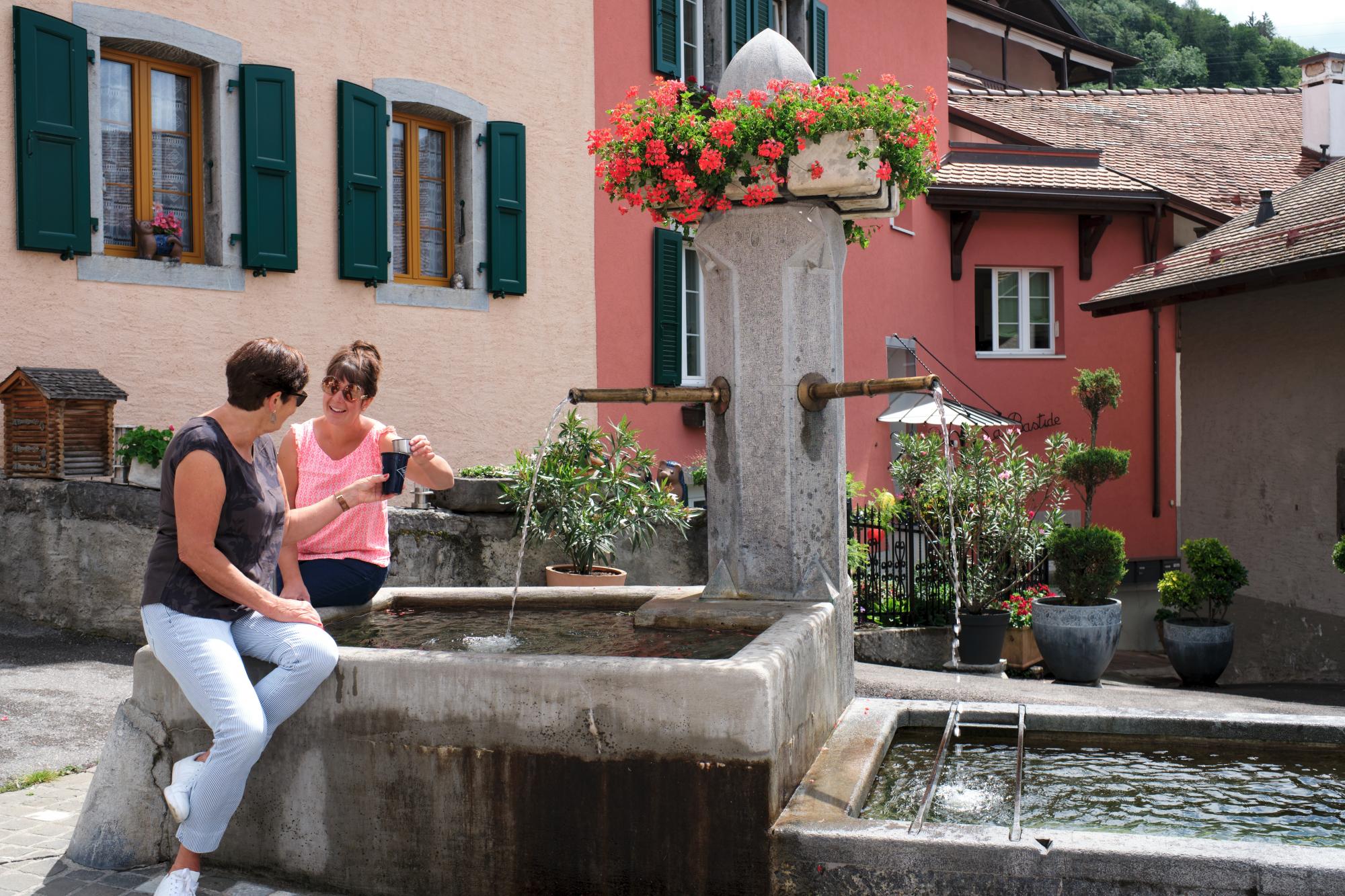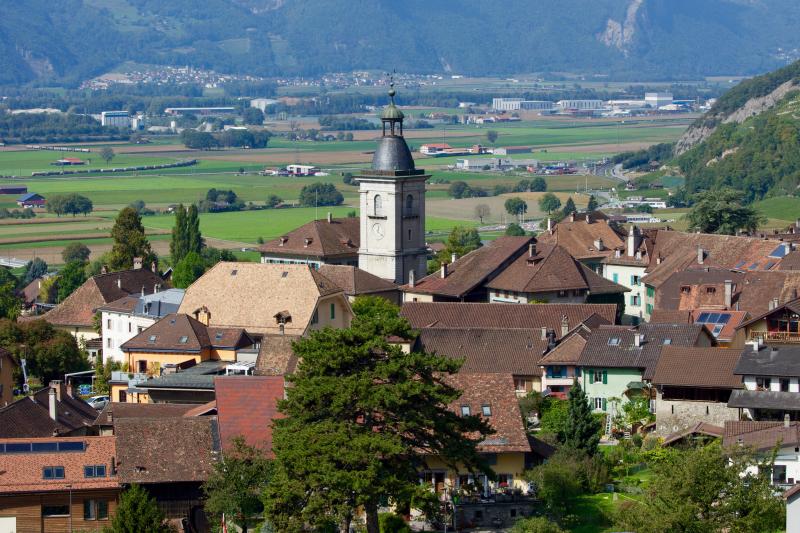 The story of Ollon's heritage
The fountains of Ollon are part of the village's rich heritage. Along with the accompanying improvements (paved squares, retaining walls, wash surfaces), the fountains are testimony to the expertise of the artisans who carved the basins into the rock mined from the St-Triphon quarry.

The fountains were considered vital at a time when not all houses had access to running water. These water supply points were gathering places and as such an essential part of social life in the community of Ollon.

These fountains have probably played an important role in the development of the village since the 13th century, with one fountain built for each neighbourhood.
Ambience
Stroll around and discover the historical buildings around the bell tower.

Cool down at the municipal fountain on a hot summer day.

Sit on the terrace of the Café de la Fontaine or at the municipal lodge, and take in the ambience of the village.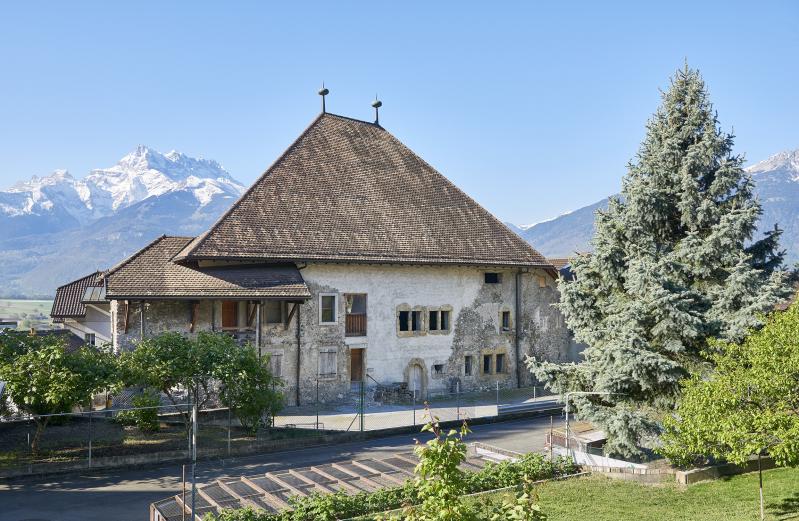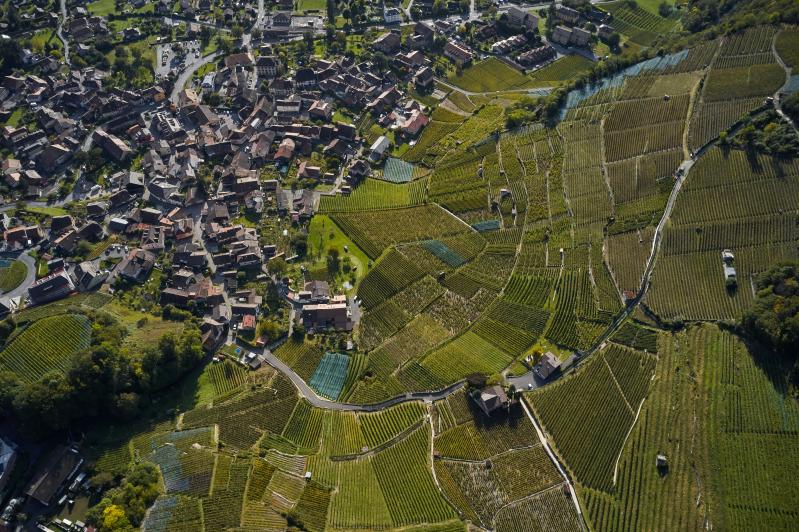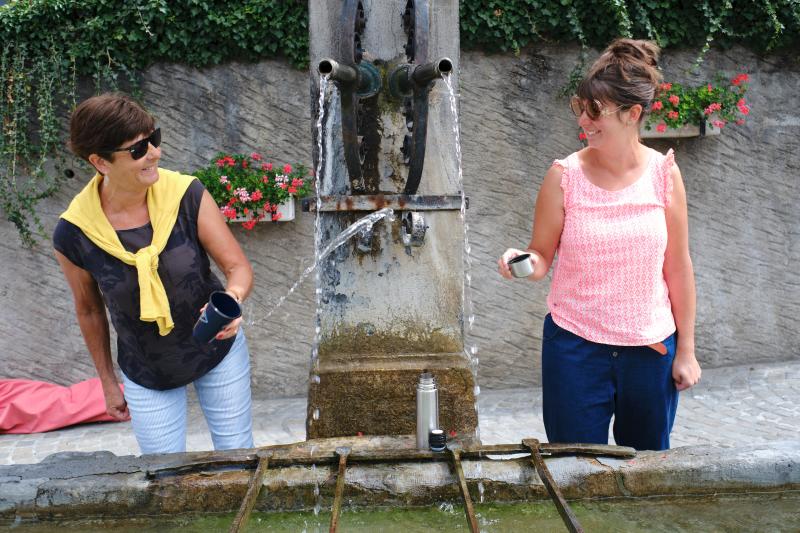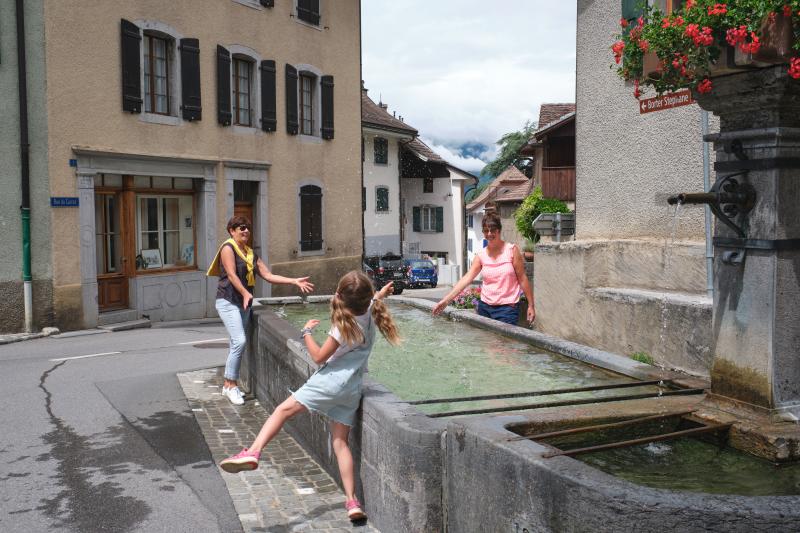 Noteworthy fountains
The
Communaux Fountain
, situated at the corner of Grande-Rue and rue Demesse, features an over 9-metre-long basin. The fountain's considerable size may be due to its location: Since the early 18th century, it has supplied the market and trade-fair square and also served as a source for livestock watering, although initially only accessible from one side.
Other noteworthy fountains:
The Cotterd Fountain, located in the eponymous square, the Bornel Dessus Fountain at the intersection of rue du Trécord and rue du Bornel Dessus, and the Cramoisine Fountain at the intersection of rue Beudart and rue Demesse.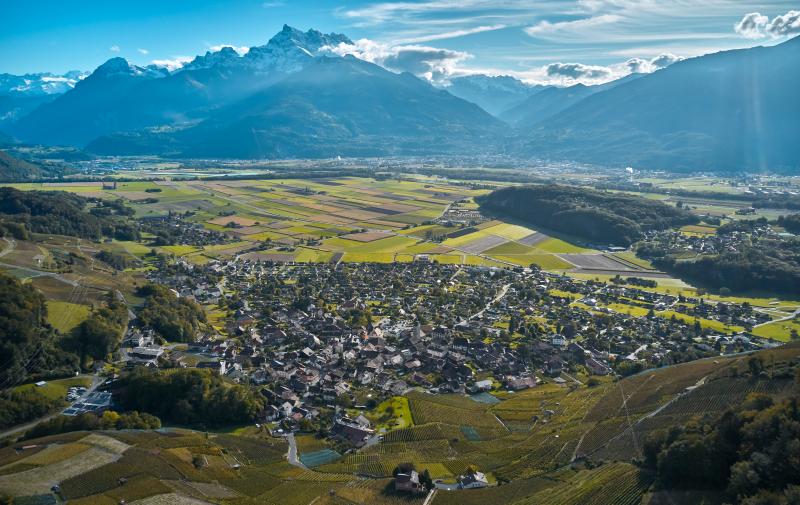 Walk on the Sentier de Provence
Breathe in the fresh mountain air during a walk on the Sentier de Provence (Provence Trail), which leads through the vineyards and forest around Ollon. This scenic trail offers magnificent views of the countryside between the vineyards and the Rhone Valley, with Ollon in the foreground. And why not visit a winemaker on the way?
As you pass through the village on the way back to your starting point, you will undoubtedly find yourself near one of the village's fountains for a refreshing stop.