Family time in the Alpes vaudoises
Make your children smile this winter
Winter holds many simple pleasures in store:
feel the snowflakes falling on your face,
cuddle by the fireplace after a cold day,
cut the first tracks into fresh powder,
enjoy a delicious fondue after a day on the slopes.
This winter, help your children (re-)discover the many joys of the mountains.
At Villars-Gryon-Les Diablerets, families find a wide range of activities to introduce their little ones to fun things to do in the snow.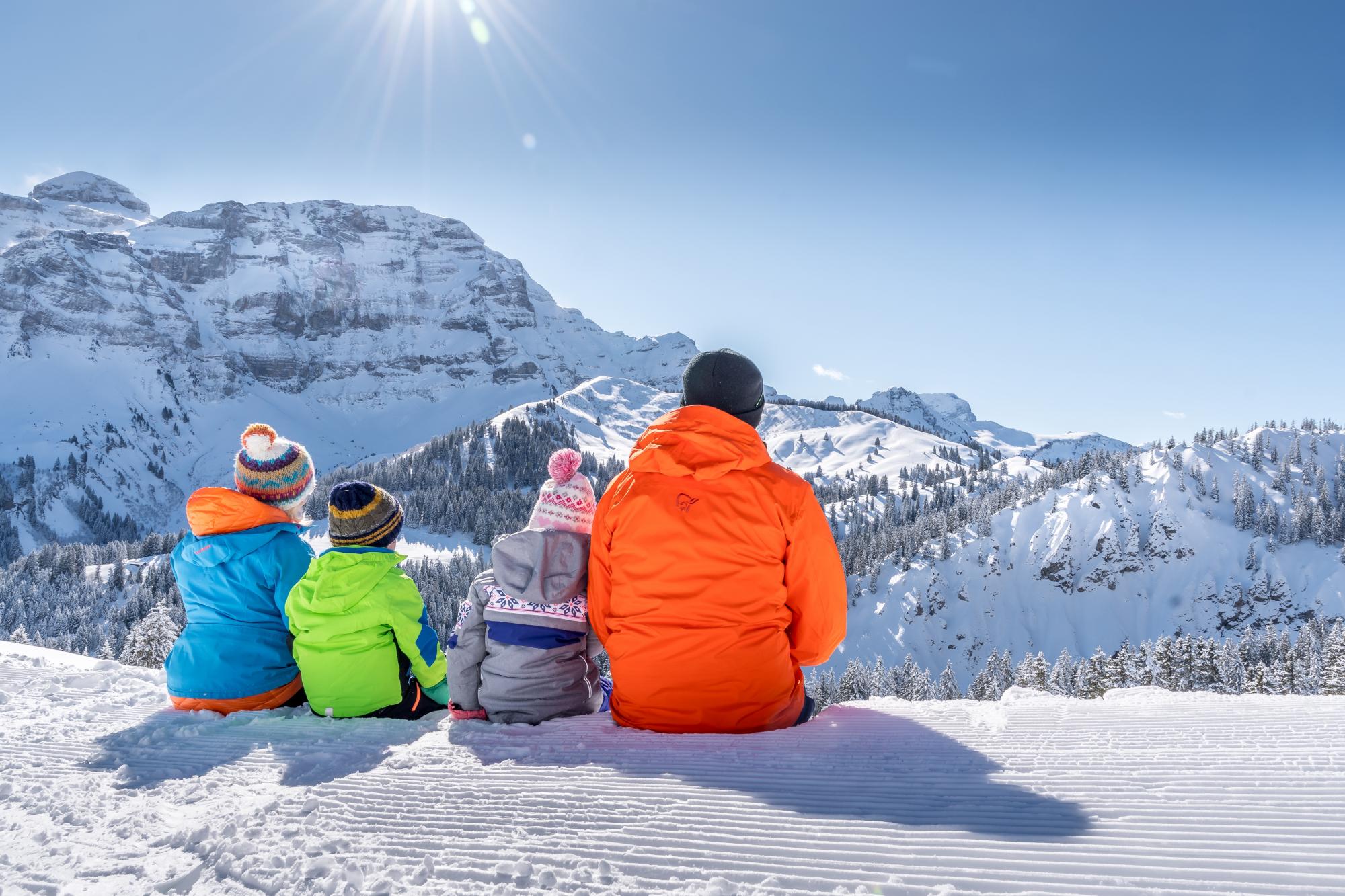 IN THE SNOW VILLAGE
© Packed Again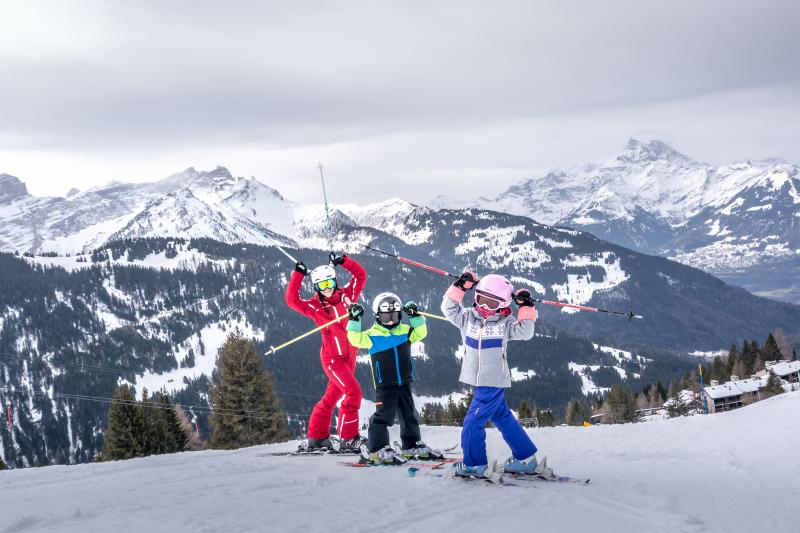 CAN YOU ALREADY SEE THEIR SHINING EYES?
Learning how to ski requires perseverance and determination. Your little angels may be tired after a day on the slopes, but they certainly will be delighted and filled with wonderful memories. The medal ceremony after a week of classes will undoubtedly be among their holiday's highlights and make for a great reward.
Ideally located in the ski area, our various snow villages enable children to learn the basics of skiing and tomorrow's champions to hone their skills. Certified instructors will provide guidance and support their development every step of the way.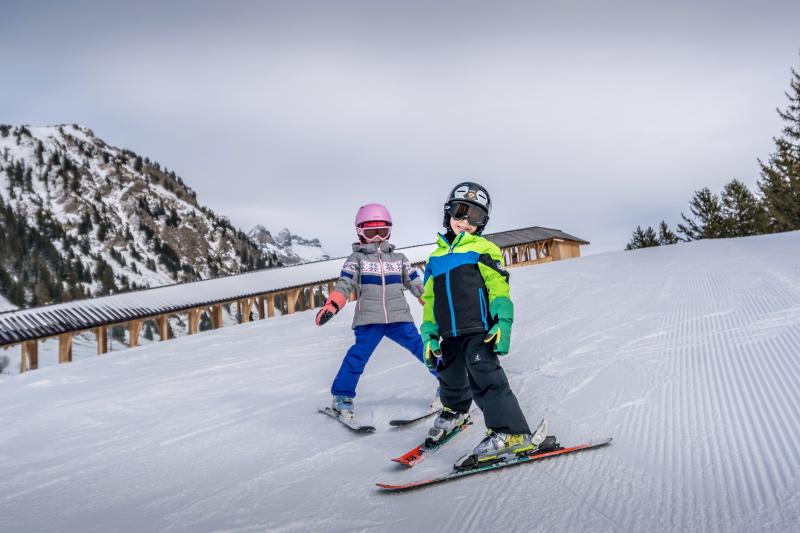 FREE SKI RUNS FOR BEGINNERS
Several beginner's areas are accessible free of charge.
The Piste Palace in Villars is open every day to help you take up skiing or snowboarding on a gentle slope. Situated in the village centre, this learning space will inspire parents and children alike.
At Gryon, the recreational area of Frience is also accessible free of charge all winter. An ideal place to learn how to ski on an easy slope. The cherry on top: Once you have skied enough, there are three sledge runs awaiting you nearby – fun for the entire family.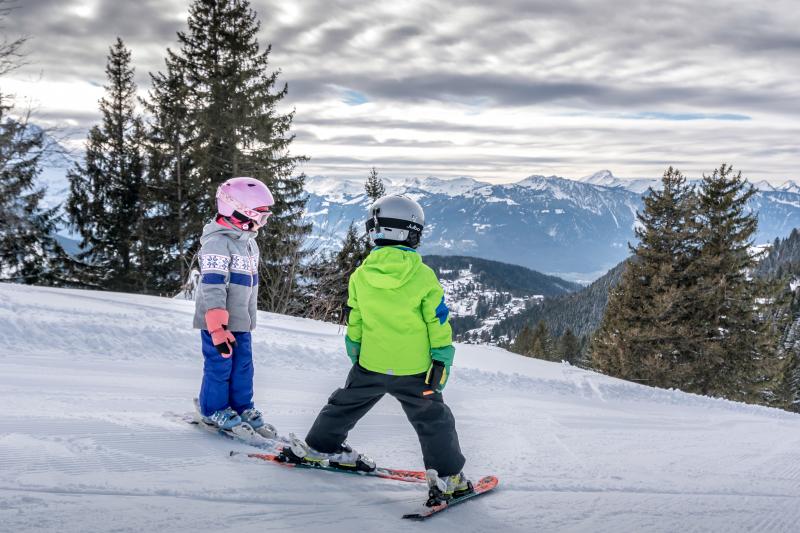 SKI PASSES
To use the entire ski area of Villars-Gryon-Les Diablerets, children 6 years and older must hold a valid ski pass.
For those skiing all season long, the Magic Pass remains the best deal in town – a ski pass that can be used in more than 30 ski resorts across Switzerland. Due to its dynamic pricing and to get the best rate, we recommend that you purchase it in the springtime, as soon as it becomes available. It will be valid for the entire summer and the following winter season.
Holidaymakers and occasional skiers can purchase their ski passes for a single day or several consecutive days. Plan your purchase to get the best rates for passes valid for 2 or more days.
ON THE SLEDGE RUNS
© Packed Again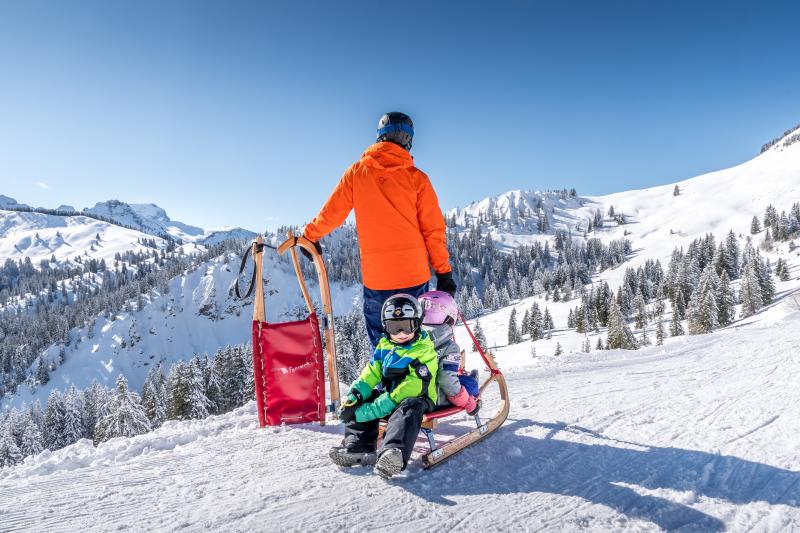 BURSTS OF LAUGHTER
Several sledge runs offer plenty of fun for the entire family. In your quest for speed and thrills, you can hit the snowy slopes in bright daylight or at night.
Bursts of laughter can be heard as the sledges whiz by at dizzying speeds – fun times guaranteed!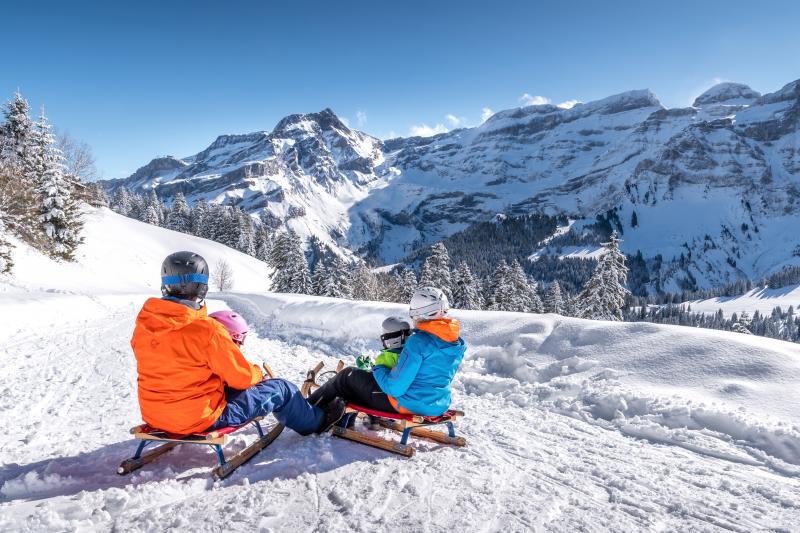 A MORE THAN 7-KM-LONG DESCENT AT LES DIABLERETS
On the 7.2km sledge run at Les Diablerets you're guaranteed to have the biggest laughs of your holidays!
Test the Les Diablerets sledge run in 3 steps:
- rent a sledge at the bottom of the Diablerets Express or in one of the sports shops in the village
- take the Diablerets Express up to the terminal (ticket for one ride, ski pass or Magic Pass).
- find the start of the run and off you go!
This sledge run is accessible for children 3 years and older who share the sledge with an adult and for children 8 years and older without company.
Don't miss it
: Every Wednesday, Friday and Saturday you can go sledging at night! Your perfect evening? Enjoy a delicious fondue at the Restaurant Les Mazots, followed by a sledge run using a headlamp.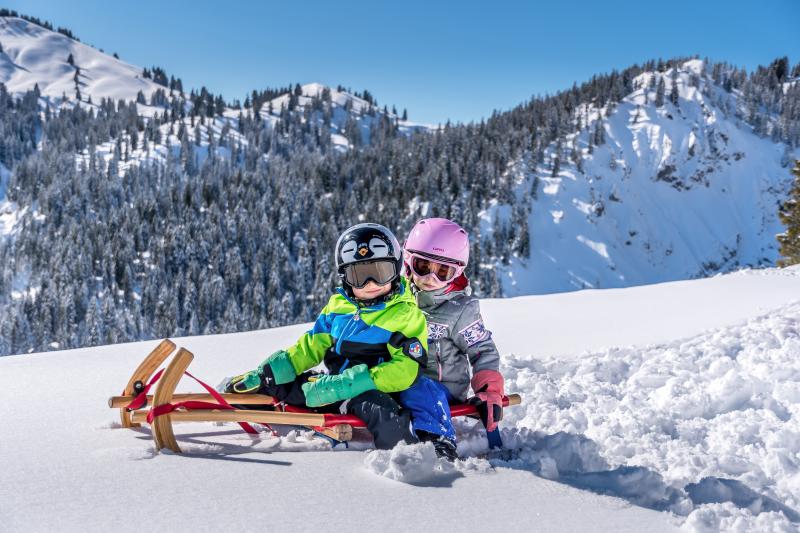 RACY SLEDGES FOR ULTIMATE FUN IN THE SNOW
When it comes to sledding at Les Diablerets, not all sleds are created equal!

At Morerod carpenters and roofers, the finest hand-made sleds are crafted according to old family tradition!

What makes sleds made by Morerod stand out? Exceptional materials from Switzerland and products that can be custom-made according to your personal specifications. The runners are even finished with a ski coating to ensure excellent gliding qualities.

On your marks, get set, go!
Ski joëring
© Packed Again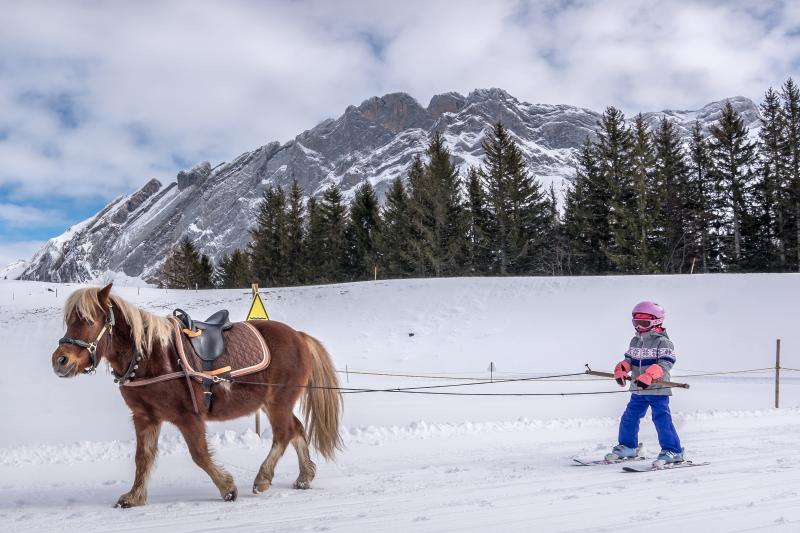 WITH BENJY, THE MISCHIEVOUS PONY
A unique activity available in Gryon – ski joëring. An experience for young and old seeking new adventures!
The principle is simple: Equipped with a pair of skis, your child holds on to a bar that's connected to a pony. All it takes to get going is to stay on their feet and hold on to the bar!
On an easy ski hill, your little one embarks on a leisurely ride in the fresh air. Skijoring will undoubtedly provide your children with an unforgettable experience accompanied by Benjy, the mischievous pony.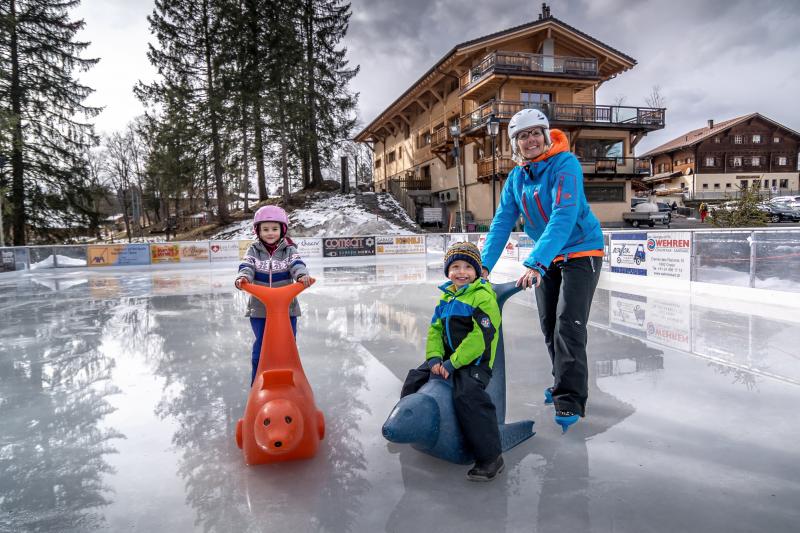 ON THE ICE
Do your kids still have some energy left? Head over to the ice rink where they can have some fun on the ice! For extra safety, the youngest ones can hold on to cuddly animals.
NEED MORE INSPIRATION?
Discover the Packed Again article about a family who spent several days at Villars-Gryon-Les Diablerets in March 2020.