A PEACEFUL WINTER
IN VILLARS-GRYON-LES DIABLERETS
In Villars-Gryon-Les Diablerets-Bex, we look forward to welcoming you !
We know that you need to reconnect with the mountains more than ever, and enjoy the pleasure of hitting the slopes.
All the partners at the resort are fully committed so that you can experience the best possible conditions.
In order to spend a winter in all serenity, we wish to share on this page a non-exhaustive list of the sanitary measures in force. It will be updated regularly as the situation evolves and according to the directives of the Federal Office of Public Health.
Last update : 19th March 2021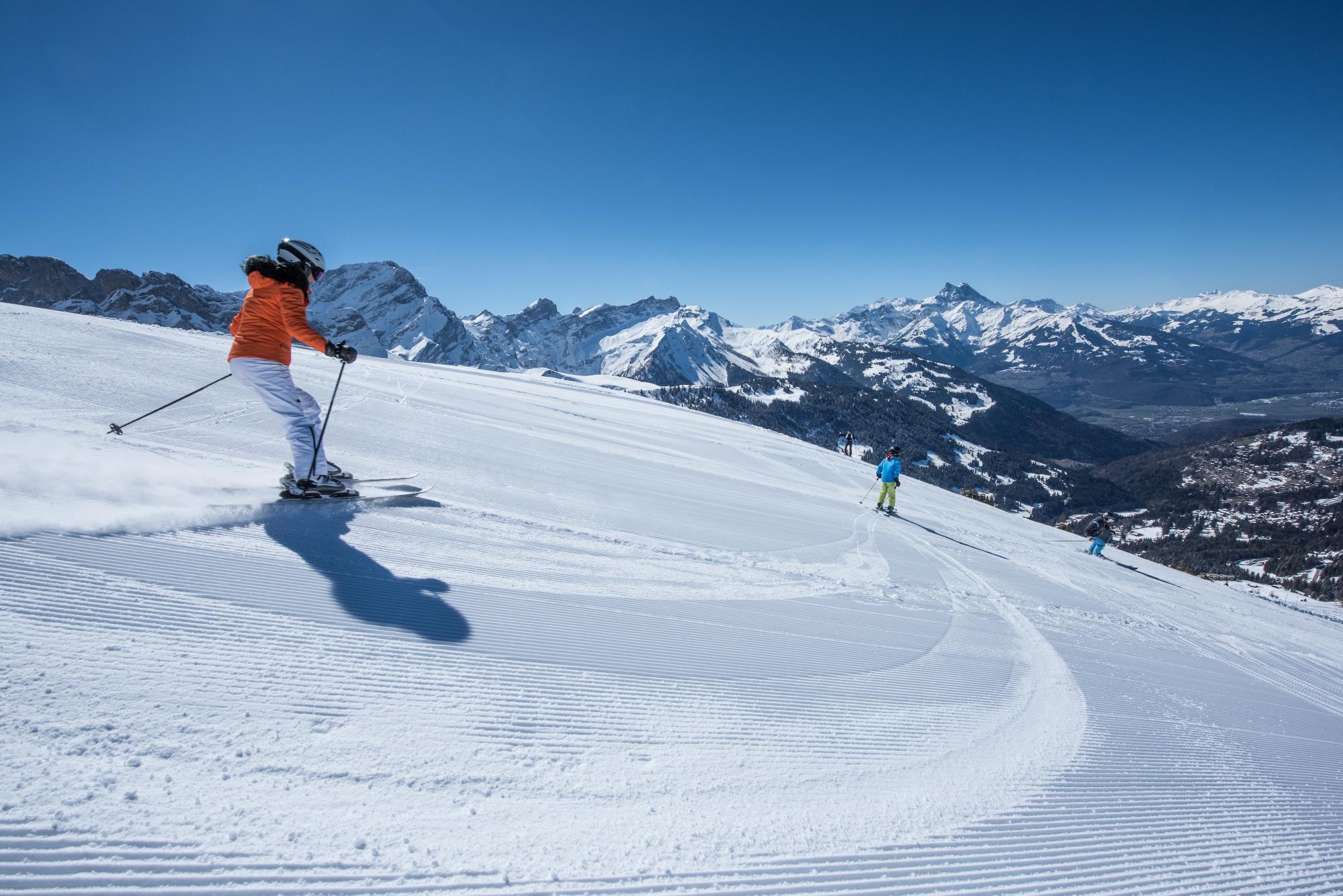 SKI AREA AND LIFTS
Wearing a certified mask is mandatory in the entire ski area from the parking lots, in the queues, at the cash desks and on all the lifts.
On busy days,, measures are applied to limit the number of people on the ski slopes. More information.
We encourage you to buy your skipass on the Internet in order to avoid queues at the cash desk or to use contactless payment for your purchases at the ticket office.
The number of people per gondola lift is reduced, please follow the instructions.
The picnic rooms on the ski area are closed.
Restaurants on the slopes are closed. Possibility to buy drinks and take-away food in most of the restaurants.
Sport ans rental shops are open as usual.
Hydro-alcoholic gel is available at the cash desks and at the boarding of the lifts.
Information about the Swiss ski lifts by clicking here.
HIGH TRAFFIC AREAS
Some municipalities have identified areas of high traffic (outdoor space) where the mask must be worn during the day.
Commune of Les DiableretsCommune of Gryon Commune of Ollon-Villars
SKIPASS
SKIPASS FROM 1 TO 7 DAYS
By buying your skipass for our ski area, you benefit from a "pandemic guarantee" which applies according to the following terms:

1. Should the ski area be closed because of the Covid-19, your ski pass purchases (1 to 7 days) will be fully refunded in case of non-use or refunded on a pro rata basis in case of partial use.

2. In case of impossibility to travel this winter because of the Covid-19, the amount of your purchases of ski passes (1 to 7 days) would be postponed to a later date (until April 16, 2022) on simple request (proof of impossibility will have to be provided)".


MAGIC PASS

With the Magic Pass, in the exceptional case of a pandemic which implies a total closure of all the partner's installations and lifts (see the list on the Magic Pass website) and excluding weather or snow conditions, Magic Mountains Cooperation will offer a personal and non-transferable credit for each customer valid on the purchase of the next Magic Pass.
SKI SCHOOLS
The ski schools welcome you in respect of the barrier gestures and rules communicated by the Federal Office of Health. You will be reminded of the measures to be applied when you make your reservation.
- Wearing a certified mask is mandatory at gatherings from 12 years old and in the ski school offices.
- the application of the measures announced by the ski lifts
- Group classes (from 16 years old) are limited to 4 students and children's classes to 10 students.
For your information, the Swiss Ski Schools (ESS) implement the following measures decreed by the Swiss Snowsports organization. For more information, please
click here
.
Special cancellation conditions under COVID
. The different ski schools adapt to the health situation and offer you more flexible cancellation conditions (implementation of "Flex" rates, relaxation of the cancellation conditions in case of Covid on presentation of proof, cancellation insurance).
We advise you to contact directly the ski schools to have more information about their reception, booking and cancellation conditions.
ACCOMMODATION
HOtels
Wearing a mask is compulsory from the age of 12 in the common areas.
Hydroalcoholic solution available
Organization of customer flows and presence in collective areas to ensure physical distancing according to the configuration of the premises.
Collection of people's contact information via SocialPass (secure contact tracing)
CHALETS AND APARTMENTS FOR RENT
Wearing a mask is compulsory from the age of 12 in the common areas.
Enhanced cleaning and disinfection protocols
Reception protocol adapted to barrier gestures.
Collection of people's contact information via SocialPass (secure contact tracing)
CANCELLATION CONDITIONS FOR AGENCIES, PRIVATE ACCOMMODATION PROVIDERS, HOTELS, OTHER LIVE ACCOMMODATIONS
Many hosting providers have special cancellation conditions in place.
We strongly advise you to contact your accommodation provider to find out about their cleaning and security protocol, reservation and cancellation conditions.
RESTAURANTS
Restaurants and bars are closed.
Hotel dining areas are open for guests.
Take-away option in many establishments
Shops
As of March 1, 2021, all stores will be open at their regular hours. Capacity may be reduced. Please respect the indications set up by each store.
PUBLIC TRANSPORTS
Wearing a mask is mandatory for everyone (from 12 years old) in all public transport (train, bus, shuttle ...).
It is recommended that you purchase your ticket online or pay for your purchase using a contactless payment method.
Sports Centers and ACTIVITIES
VILLARS SPORTS CENTER
The Bains de Villars (wellness and swimming pool) are closed until further notice.
The fitness room and the tennis/badminton courts of the VILLARS SPORTS CENTER are closed.
The Villars ice skating rink is closed until April 30th 2021 (annual closure).
TOURIST OFFICES
Wearing a mask is mandatory, hydro-alcoholic gel is available.
Signage, display of barrier gestures and prevention devices, marking and organized and signposted customer itinerary if necessary.
Reinforced protocol for cleaning, disinfection and ventilation of the premises
Respected distance and management of flows and crossings in the reception area of the Tourist Office.
Privileged contactless payment
No tablet, computer or printer available to the public
Gathering
Public events are prohibited
Private events in the family circle and among friends are allowed up to 10 persons (except for larger families, i.e. persons of the same family living in whole or in part under the same roof).
Recommendation: 2 households maximum
Public gathering (outdoor) are limited to 15 persons
COVID TEST
All the information you need to find a covid-19 test center: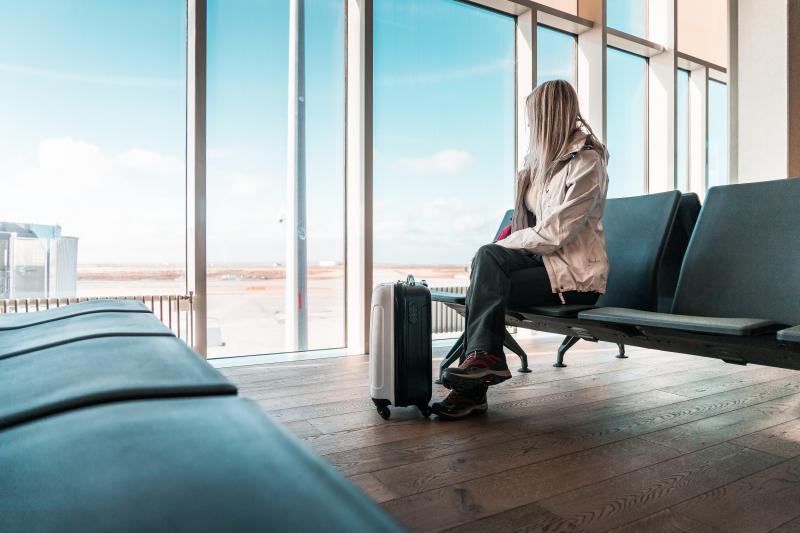 REGULATIONS FOR ENTRY INTO SWITZERLAND
Check with the competent official authorities in your country of departure. Travellers coming from at-risk areas will have to be quarantined for ten days.
Current measures and regulations for entry into Switzerland
Hotline of the Federal Office of Public Health: +41 (0)58 463 00 00
Hotline for the Canton of Vaud: 0800 316 800