Climbing, via ferrata, paragliding
Feel a real adrenaline rush
There is a common denominator between rock climbing, via ferrata or paragliding – they all provide a strong rush of adrenaline.

Whether this is your first experience of one of these sports, or you practise them regularly, you can always look to surpass yourself by:
- overcoming your fear of heights
- launching into the air on a paraglider
- concentrating your energies to ascend 300 metres of cliffs

Don't give up, keep going, improve your performance, and ultimately tell yourself, "that's it, I've done it", "I've succeeded"!

Whichever activity you have chosen, one thing is sure, it is something that will thrill you!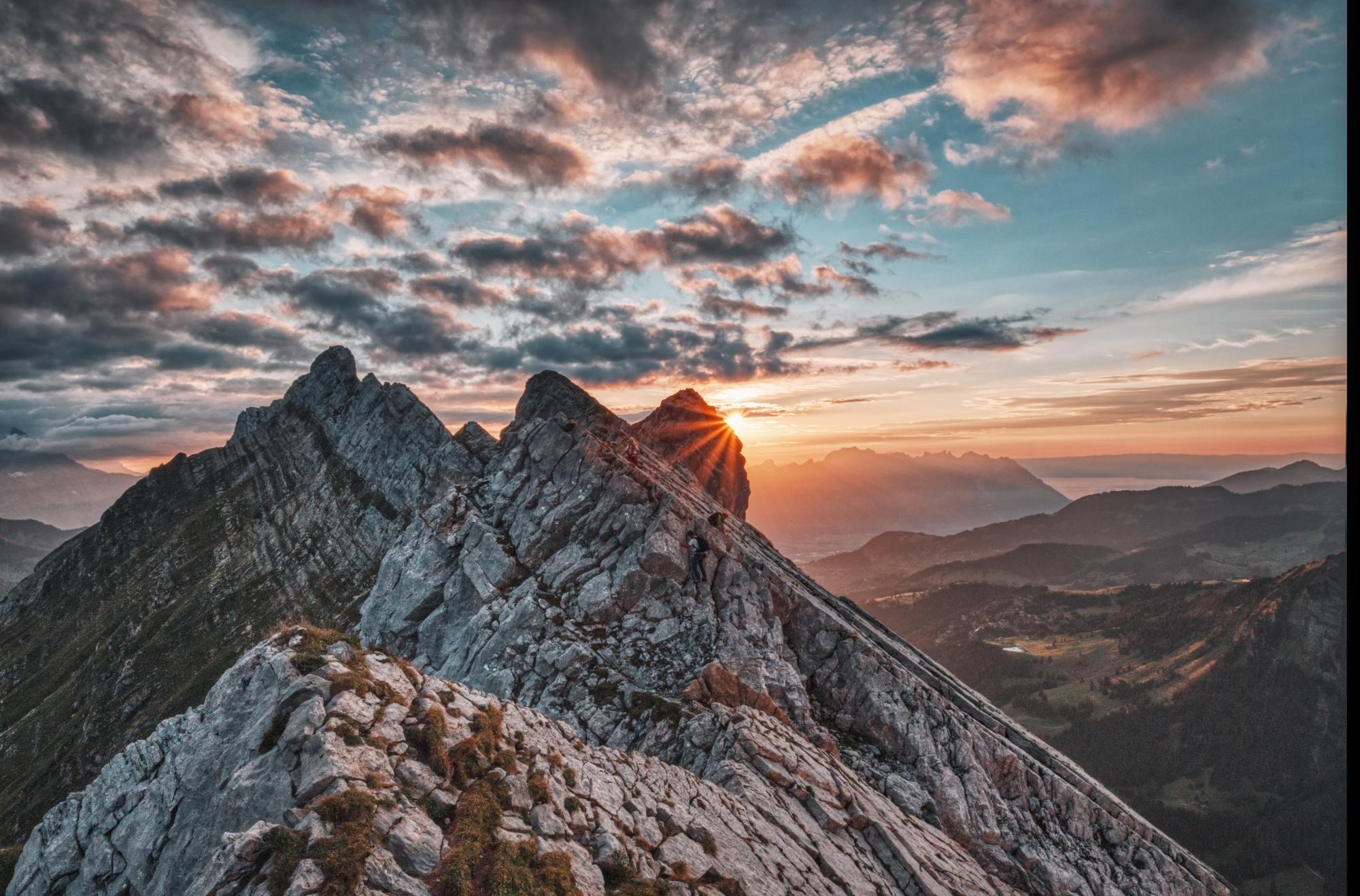 Come and climb the many and varied rockfaces surrounded by impressive nature.

One of the best-known sites in the region is without a doubt the Miroir d'Argentine, located in the commune of Bex. This offers around fifteen climbing routes equipped with metal spits (anchoring system) and the rockfaces span an elevation of 400 m.

Other climbing sites of varied levels welcome you to practise climbing alone or with an instructor.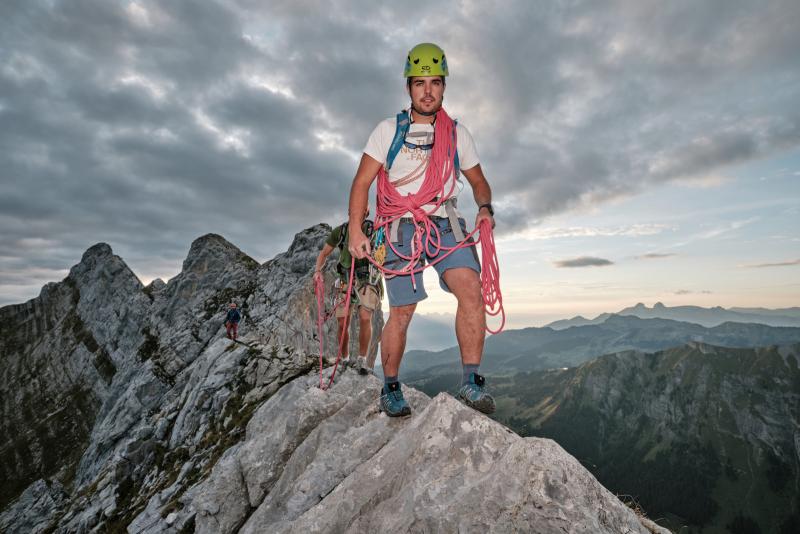 Let go
Climbing is a discipline that is very rigorous and teaches you to let go, boosting your self-confidence. The sensations are heightened when practising this activity outdoors on natural rockfaces. Depending on your level, many of the routes can be climbed in the summer season, with or without a guide, and these bring you into direct contact with nature and the mountains and their environment.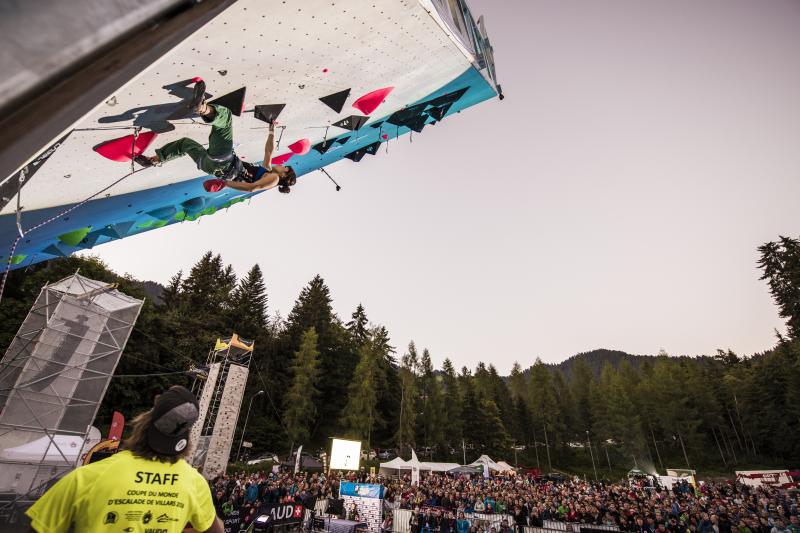 THE CLIMBING WORLD CUP IN VILLARS
The best climbers in the world meet in Villars every year for a round of the Climbing World Cup that is focused on speed and difficulty.
From 1 to 3 July 2021 in Villars.
Via ferrata
© Roman Tyulyakov
Via ferrata is an activity halfway between hiking on foot and climbing. When setting off on a via ferrata, you are sure to enjoy challenges and exploration at the heart of nature. Via ferrata in the region takes you up high, offering sensational aerial viewing points all the way along the course.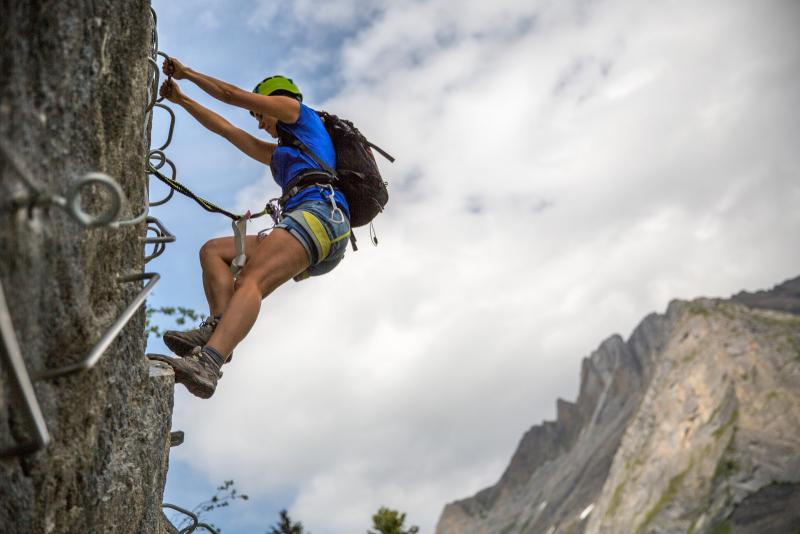 Selfcontrol
On a secure course, you progress on ladders fixed to rockfaces, pass through walkways, and now and then you encounter a zipline. However, this fun activity requires you to feel the void under your feet, and it is an excellent means of getting to know yourself better and pushing your boundaries.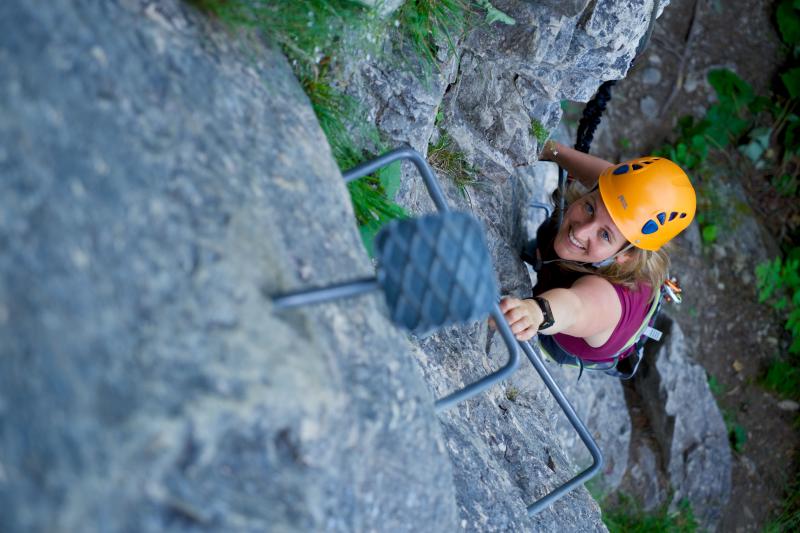 COURSE AND ADVICE
Depending on the course you select and your level, via ferrata can be undertaken alone or accompanied by a guide. It is an open-air sport, and it is strongly recommended that you seek information to familiarise yourself with the conditions of the course before setting off (technique level, weather conditions and suitable equipment).
You can hire equipment (helmet and harness in some sport shops).
Would you like to take to the heights, touch the clouds with the tips of your fingers and discover the breathtaking panorama of the Alpes vaudoises from the sky? Set off on an adventure and glide away to enjoy this change of perspective.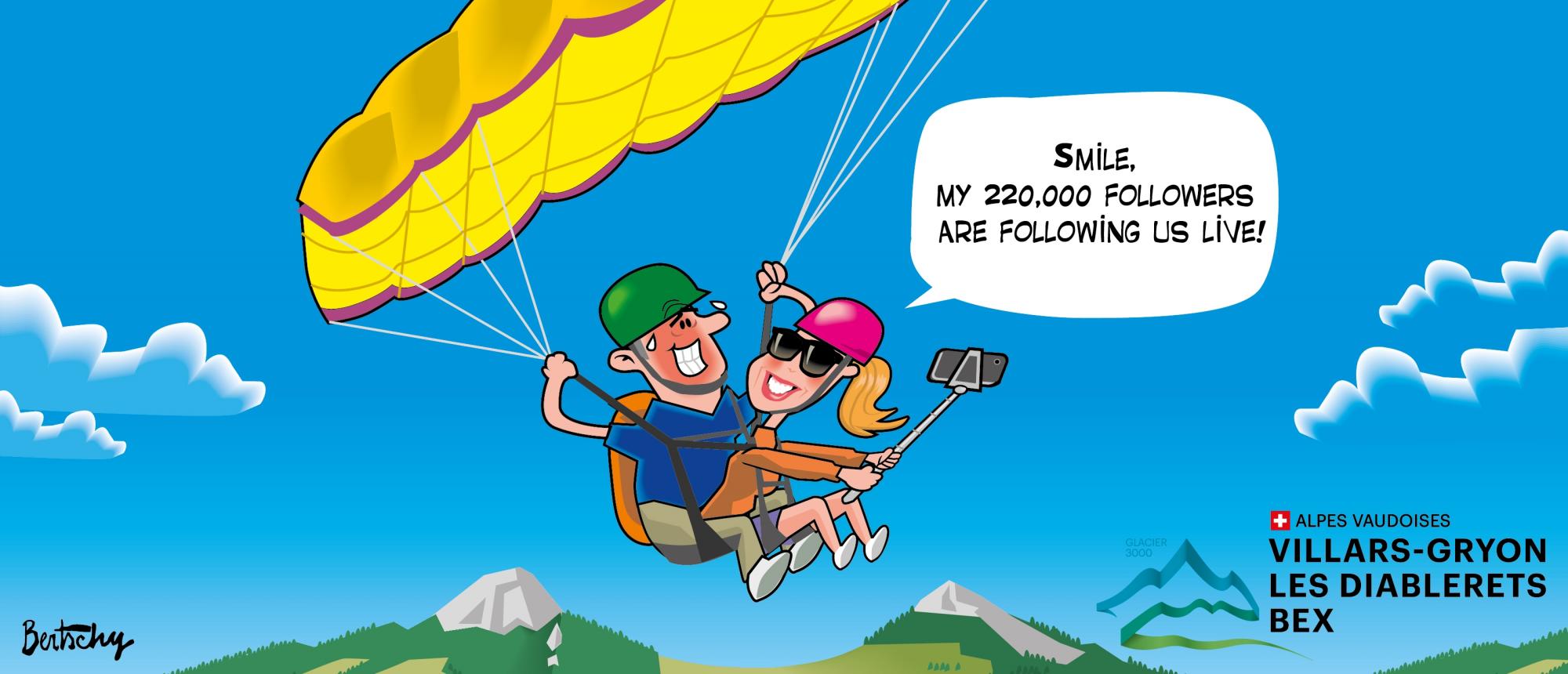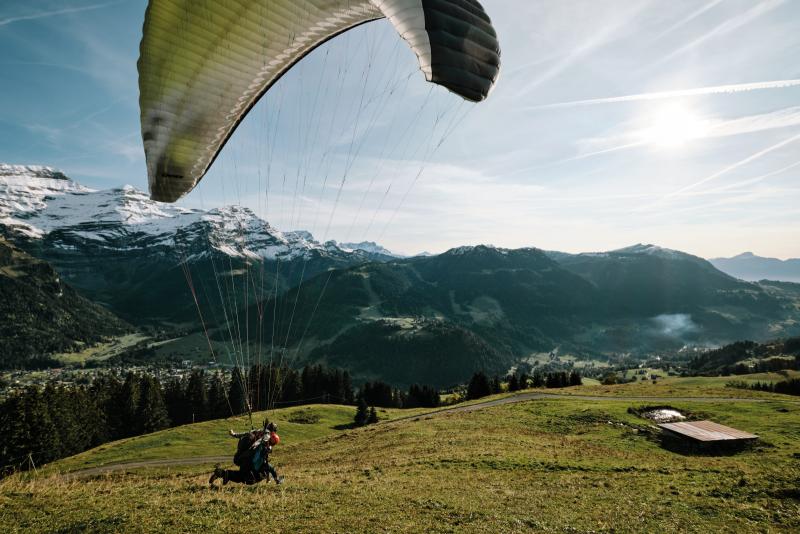 SOAR INTO THE AIR
The two-seater paraglider offers a whole range of sensations. Your instructor knows how to instil confidence in you to experience moments of oneness with nature, which will remain engraved in your memory.
As soon as your feet leave the ground, the paragliding sail ascends to allow you to soar with the help of the air currents and the savoir-faire of the pilot. Then, you are no longer dreaming but flying. And what a sensation to view the world from on high, and swirl above the alpine pastures, summits and forests of the region.
Over 30 free activities and transport during your stay
From 5 June to 31 October, when you stay in Villars, Gryon or Les Diablerets, you can benefit from the Free Access Card, your key to more than 30 free activities and transport such as the Villars-Bretaye train, the Villars, Gryon and Les Diablerets gondolas, access to the Villars and Les Diablerets swimming pools, the Parc des Diables (treetop circuits), the hire of off-road scooter and many other advantages.