mountain cart and off-road scootering
Feel a real adrenaline rush
When you try mountain carting or off-road scootering on the slopes of Villars, you could well become hooked, as this downhill experience is full of thrilling sensations.
There is no need to be a downhill world champion to hurtle along on one of these machines which is equipped for running on all types of trail. You need:
- Plenty of courage to release the brakes (a bit)
- Good balance for standing on your off-road scooter
- For the not so reckless, a real wish to overcome your fears
Come on, off we go! Put on your helmet and I'll see you down below!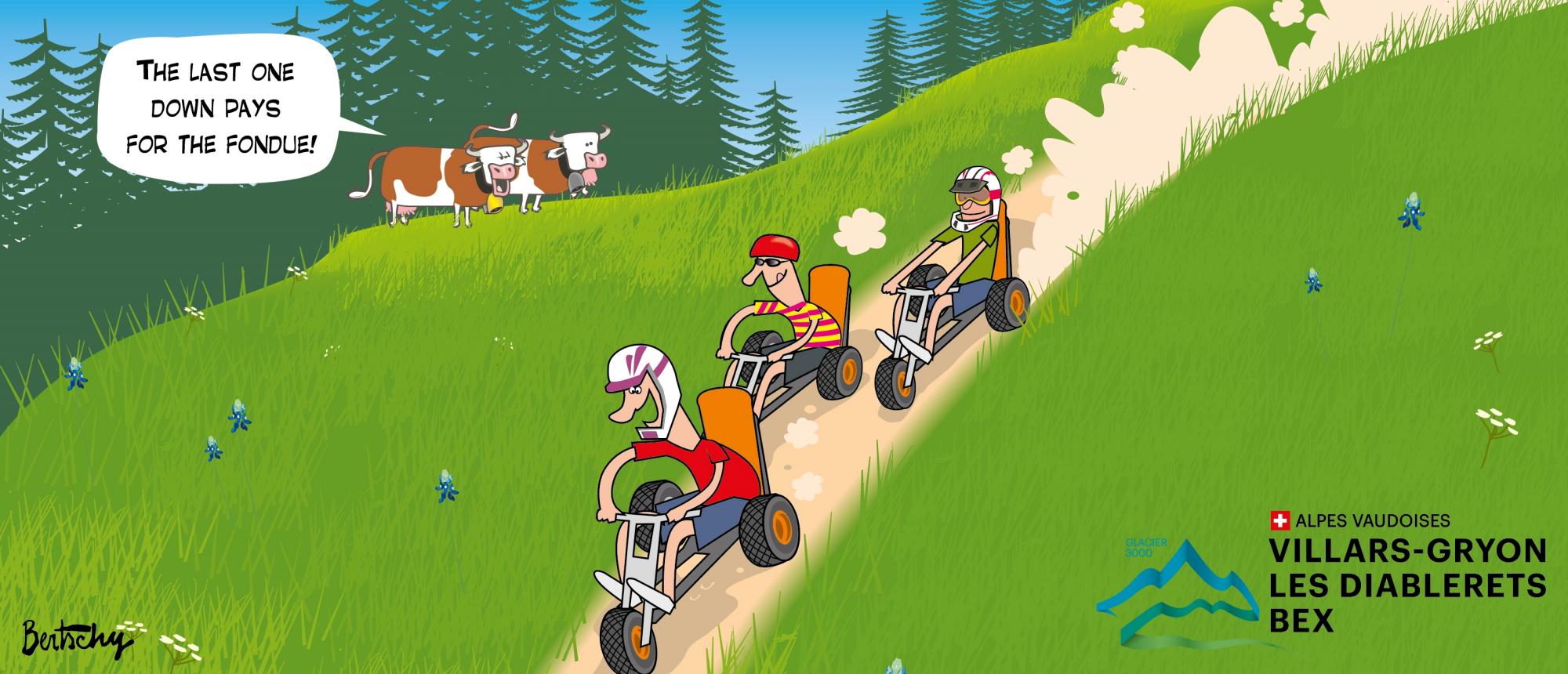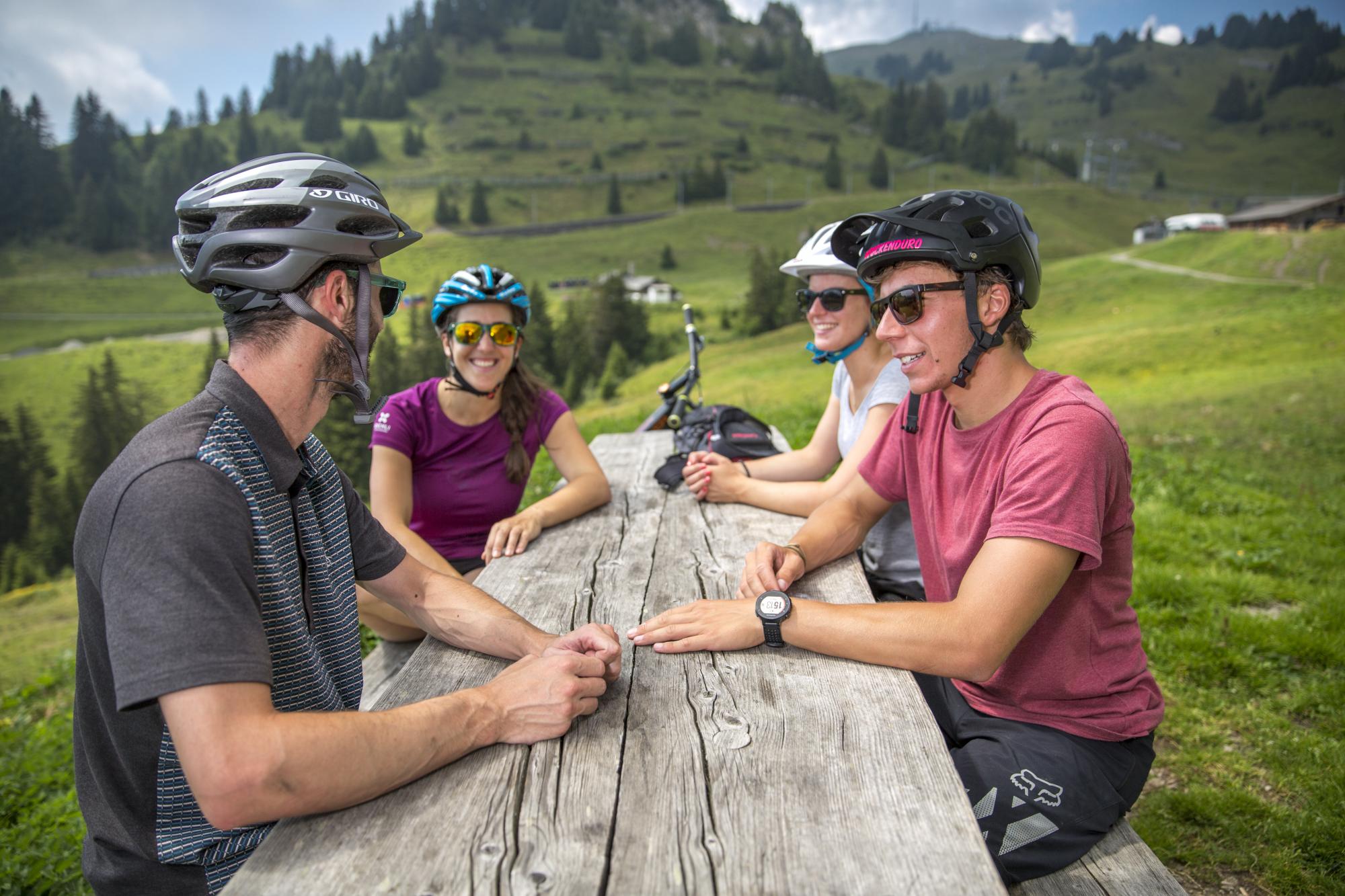 Mountain cart
© Visualps.ch
The mountain cart is halfway between the go-kart and the bike. It adapts to all terrains in a practical way and allows you to descend the slopes safely and comfortably.

You can hurtle down the trails from the mountain station of the Roc d'Orsay cable car (at an altitude of 2,000 m) to Villars, with a distance of 5 km and a positive altitude difference of 700 m.

This activity is open to those from 11 years of age (or 140 cm in height). Children under 16 years must be accompanied by an adult.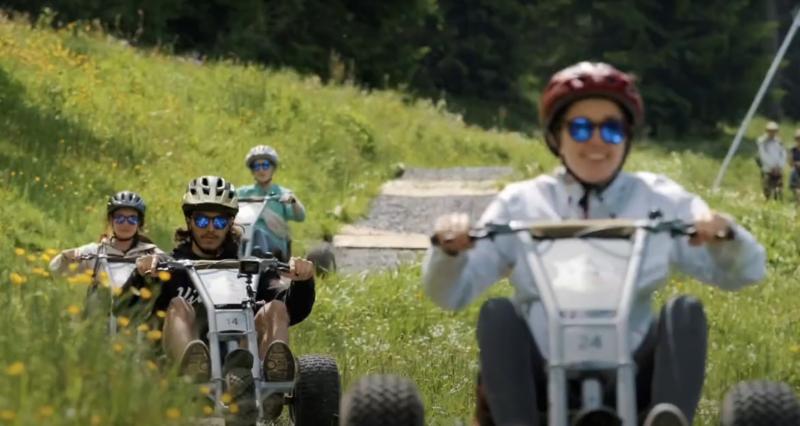 How it works?
1 – I book my mountain cart and my cable car ascent online
Several departures are available during the day: 9 a.m., 10.30 a.m., 12 p.m., 1.30 p.m., 3 p.m. and 4.30 p.m.
2- On the day of my booking, I pick up my mountain cart at the Roc d'Orsay cable car valley station, at least 15 minutes prior to my departure time.
3- I take the cable car up to the Roc d'Orsay summit with my mountain cart.
4- Superb downhill ride on 5 km of marked trails!
GOOD NEWS
: if you hold a Free Access Card or Magic Pass, the cable car ascent is already included in your pass.
Off-road scooter
© www.olivierfatzer.ch
Everyone knows the scooter, and there has even been an electronic version around for some time.

At Villars-Gryon, you can practise the all-terrain version: off-road scootering.

If you do not enjoy pedalling but have good balance and prefer going out on the slopes, this fun, outdoor activity is made for you!

It is also possible for children to try off-road scootering. Find out about renting off-road scooters adapted to their size at the sports shops.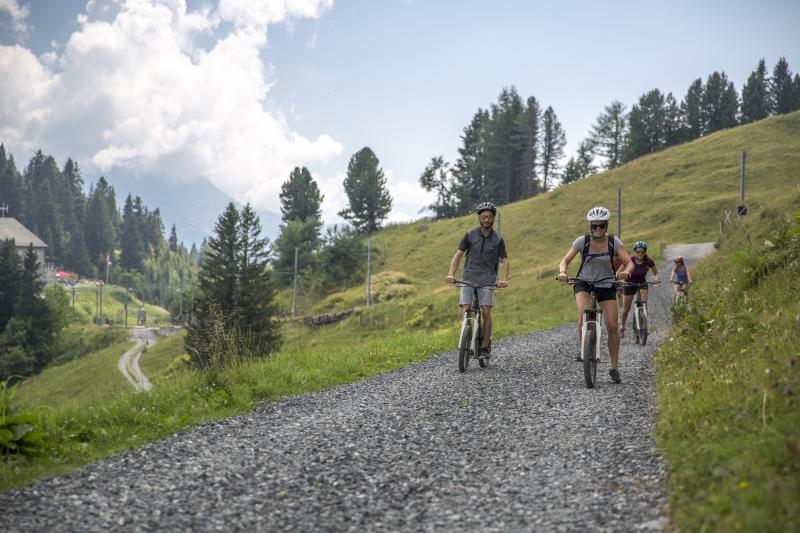 How it works?
1 – I book my off-road scooter at a sports shop for a half day.
2 – I wear a pair of good trainers and clothing suitable for practising outdoor sports.
The shop provides a helmet.
3- I take a cable car up to the summit of Roc d'Orsay or a train to Bretaye.
If this is your first experience or you have children with you, we advise taking the train, as this itinerary is easier.
4- Go off on an adventure by taking different signposted courses which are adapted to all levels.
​​​​
GOOD NEWS
: if you have a Free Access Card, the hire of the off-road scooter and the ascent are free of charge.
Over 30 free activities and transport during your stay
From 5 June to 31 October, when you stay in Villars, Gryon or Les Diablerets, you can benefit from the Free Access Card, your key to more than 30 free activities and transport such as the Villars-Bretaye train, the Villars, Gryon and Les Diablerets gondolas, access to the Villars and Les Diablerets swimming pools, the Parc des Diables (treetop circuits), the hire of off-road scooter and many other advantages.