Compulsory covid certificate at the Sports Centres
Compulsory covid certificate at the Sports Centres
Renovation work at the Villars swimming pool - 2021-22
As part of the modernisation of the Villars sports facilities, a new fitness centre and the renovation of the reception building with a restaurant, two multi-purpose rooms and an accommodation area will be created.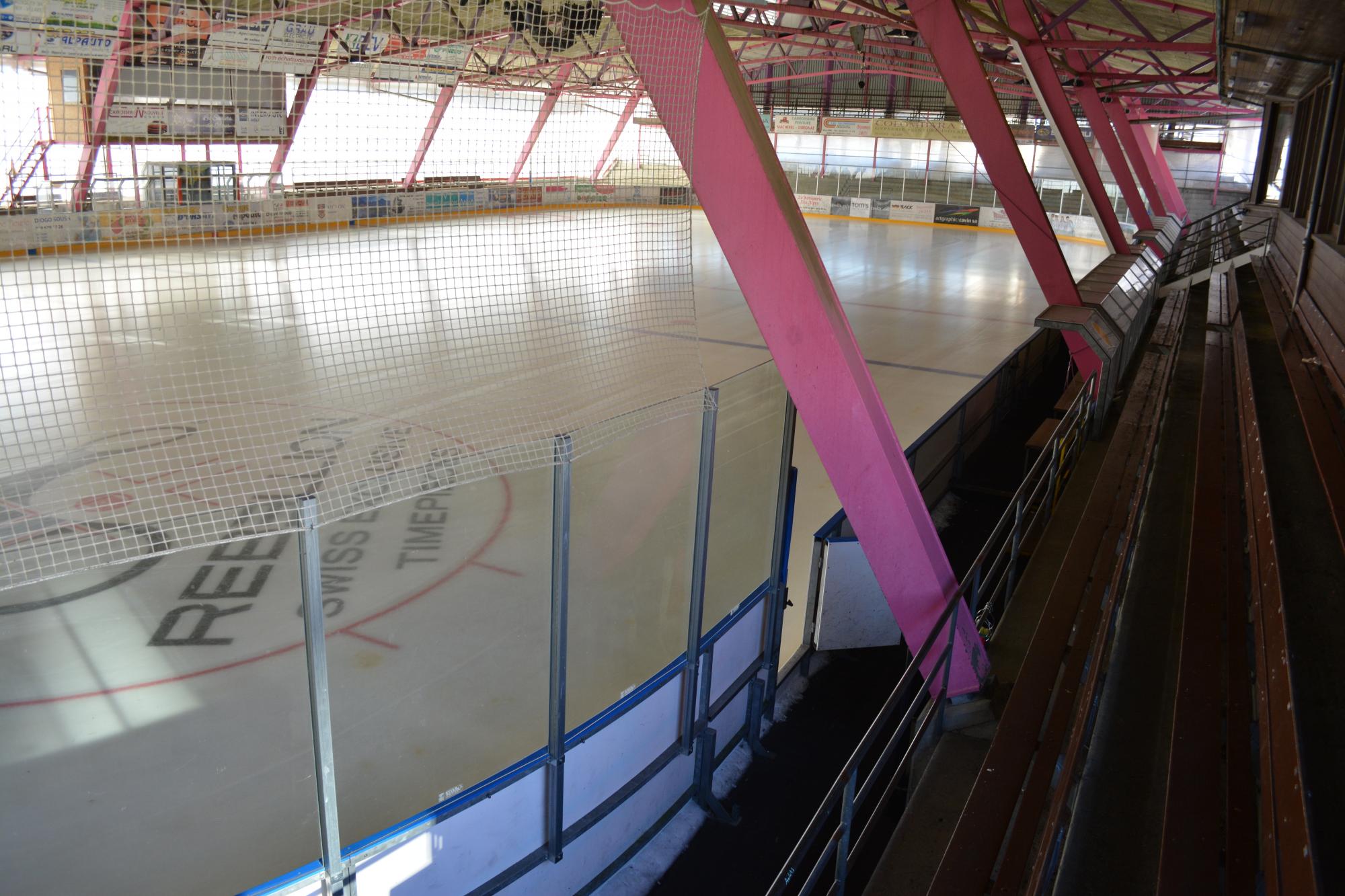 Get your skates on and head onto the ice at the Villars skating rink which has played host to many figure skating and ice hockey championships. Open from July to April, the rink is perfect for a relaxing skate or a game of ice hockey and entry is free with the Free Access Card in summer and the Liberty-Pass in winter.
Located in the centre of the resort, the Villars Skating Rink is open from July to April, the ideal place for a fun activity with family or friends.
All the equipment you need for skating or ice hockey can be hired at the rink and while your kids have fun on the ice.

Throughout the winter, various activities like curling, ice karting or a disco on ice are organised. A great all-weather activity.
Practical information
For weekend schedules, check with the ice rink ticket offices.
Contact
Centre des Sports de Villars SA- Piscine et Patinoire
Route du Village 8
CP 173
1884 Villars-sur-Ollon

Opening hours
From Oct 18, 2021 to Oct 24, 2021
Monday - Wednesday

09:30 - 11:45
14:15 - 18:30
Thursday

10:00 - 11:45
14:15 - 18:30
Friday

09:30 - 11:45
14:15 - 18:30
Saturday - Sunday

09:30 - 11:45
14:15 - 17:30
From Oct 25, 2021 to Oct 31, 2021
Monday

14:00 - 18:00
Tuesday

14:00 - 18:30
Wednesday - Thursday

14:00 - 18:00
Friday

14:00 - 16:45
Saturday - Sunday

09:30 - 11:45
14:15 - 17:30
Prices
Free Access Card

Free
Icerink rental
1 hour

CHF 190.-
from 11 hours, rate per hour

CHF 180.50
from 21 hours, rate per hour

CHF 171.-
from 31 hours, rate per hour

CHF 152.-
Ice skate rental
Adult and children

CHF 4.-
Ticket
Adult (from 16 years old)

CHF 9.-
Children (from 6 to 15 years old)

CHF 6.-
Student/Trainee/Senior

CHF 6.-
Inhabitant/City tax

CHF 5.-
Liberty Pass

Free