Viewpoints to take your breath away
Our top 10
The region abounds with spectacular sights that make this area so unique and inspire your most memorable moments – the ultimate reward after a hike, a bike ride or a ski tour.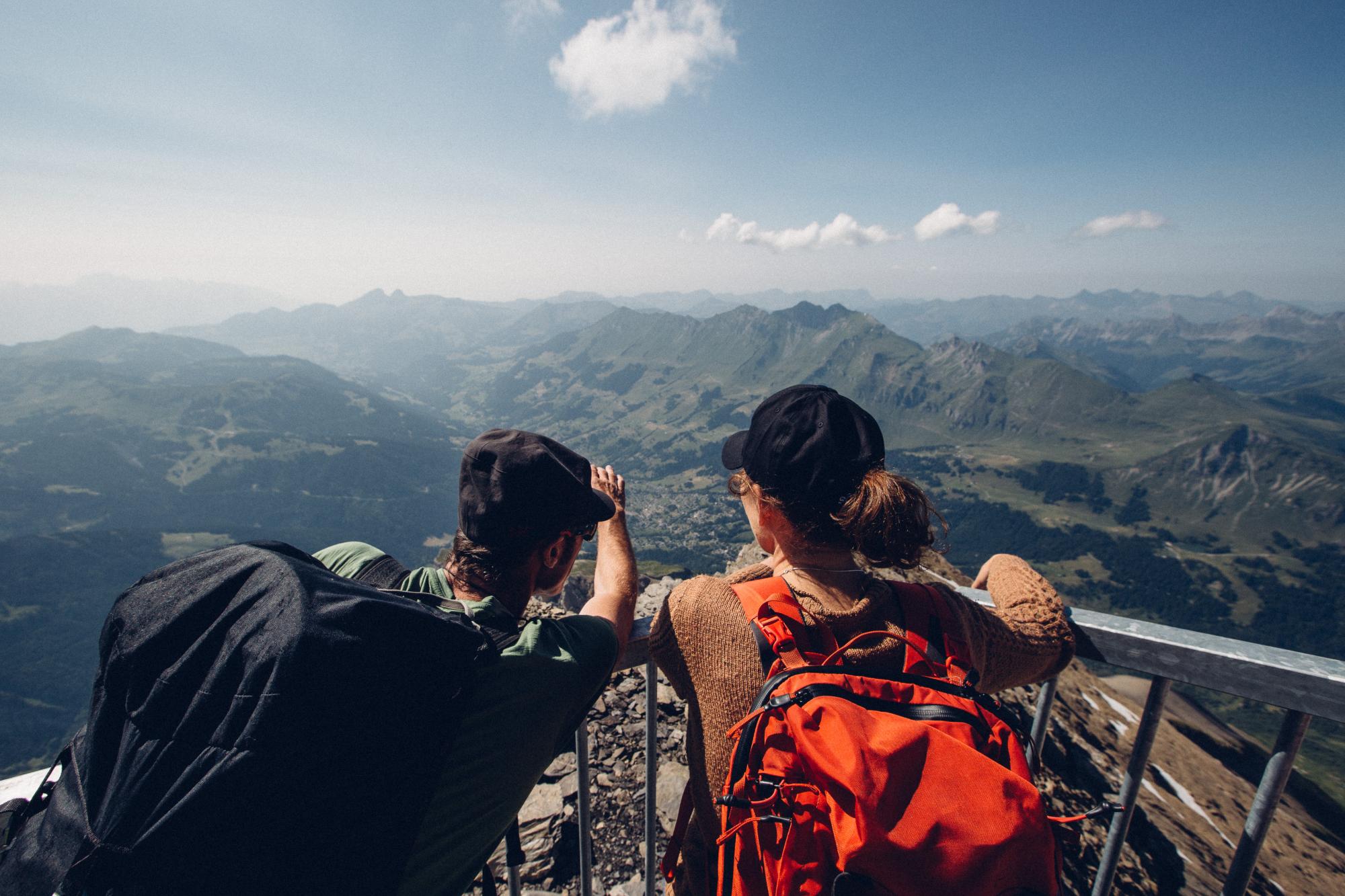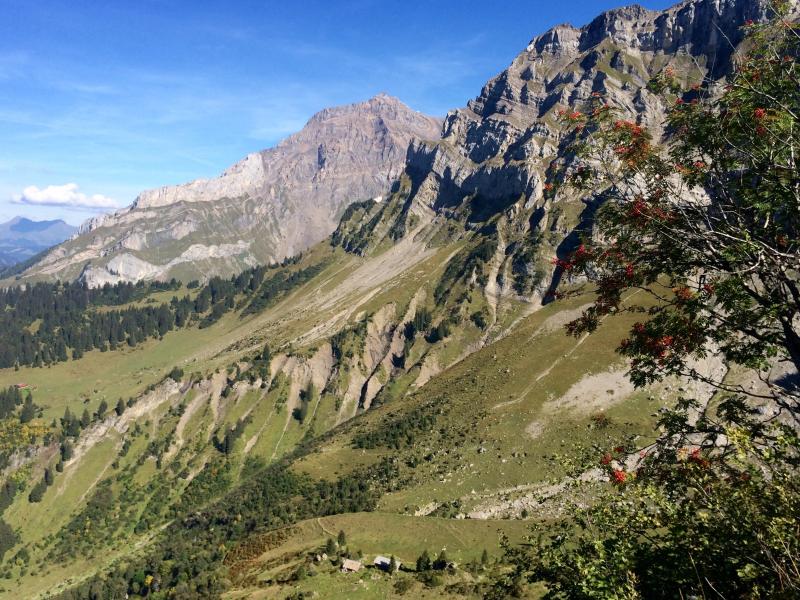 Pointe d'arpille
Pointe d'Arpille is located near Col de la Croix at an altitude of 1,982 metres. This hike offers breath-taking panoramic views over the entire Vaudois Alps. On the one hand, you will see the massif of Les Diablerets with its glacier and Taveyanne, Ensex and the Dents du Midi on the other.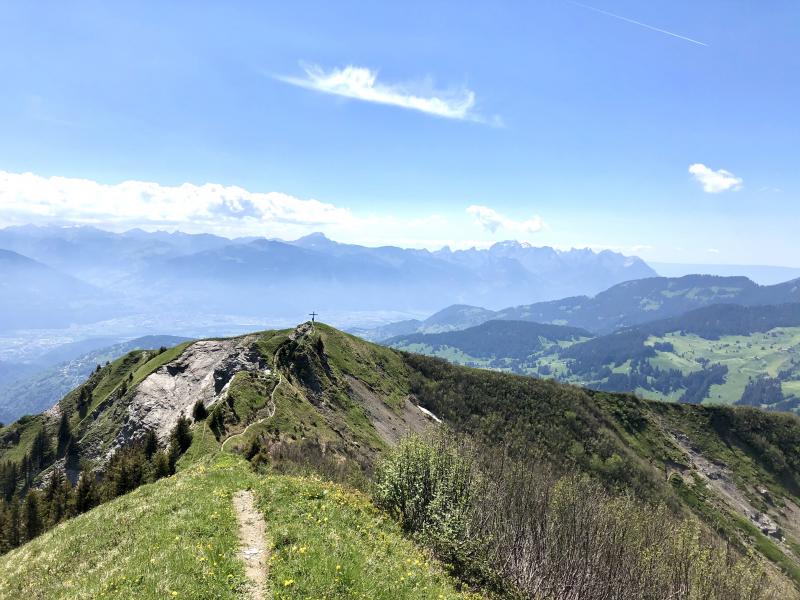 Croix des Chaux
After a short but steep ascent, you reach the top of Les Chaux, marked with a cross at 2,020 metres.
In the south, you can see the imposing peaks of the Dents-du-Midi. To the east, the view extends to the Dents-de-Morcles and the Muverans.
In the north, the Miroir d'Argentine with its smooth rock face overlooks the Alpine meadows of Solalex.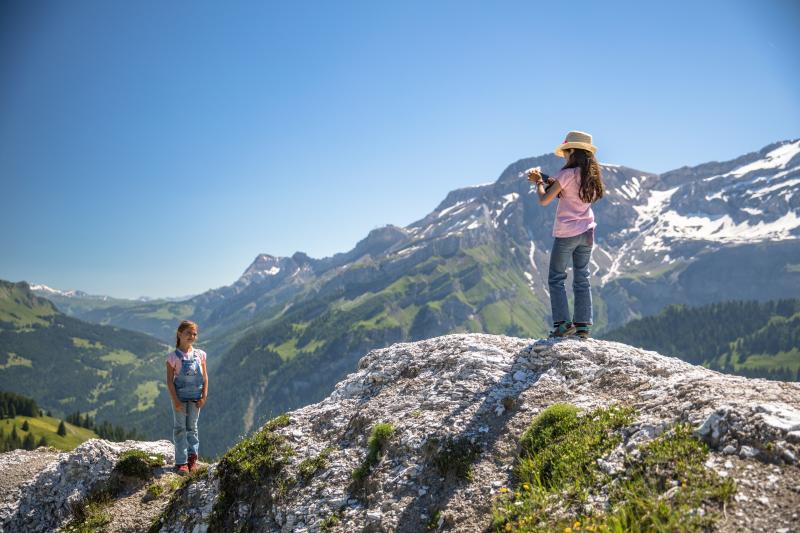 Col de la Croix
The Col de la Croix pass is the highest point of the road linking Villars to Les Diablerets and is 1,778 metres above sea level.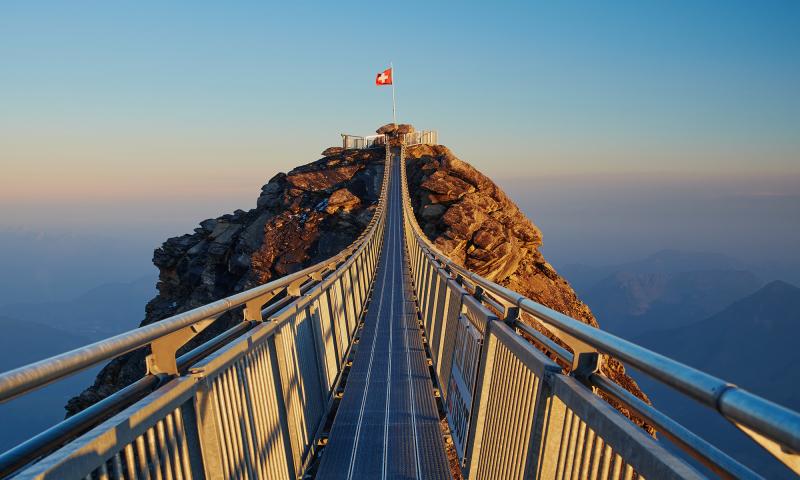 Peak Walk - Glacier 3000
Being suspended over a precipice at an altitude of 3,000 m is a unique experience offered by the Peak Walk by Tissot on the Glacier 3000. Overlooking the glacier of Les Diablerets and revealing a panoramic view of the highest mountains, the Peak Walk is the world's only suspension bridge connecting two summits.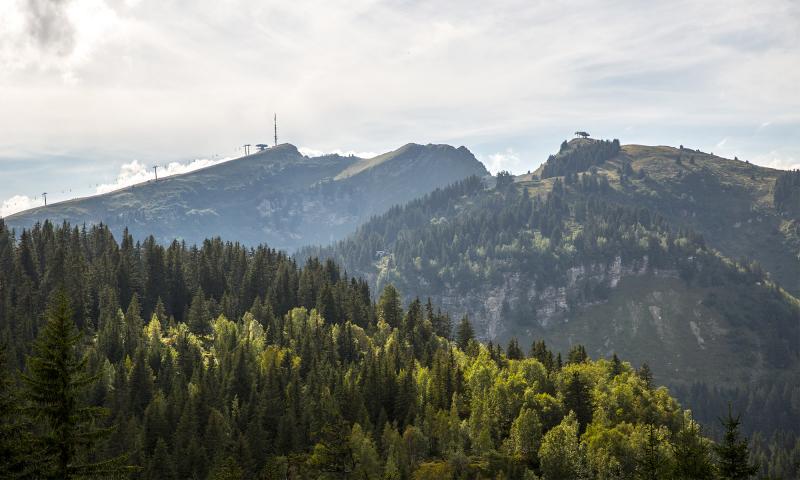 Grand Chamossaire
At an altitude of 2,112 metres, the highest peak in Villars offers stunning 360-degree views.
Rhone Valley, Lake Geneva, Mont Blanc and Dents du Midi... this mountain is well worth the effort in summer and winter!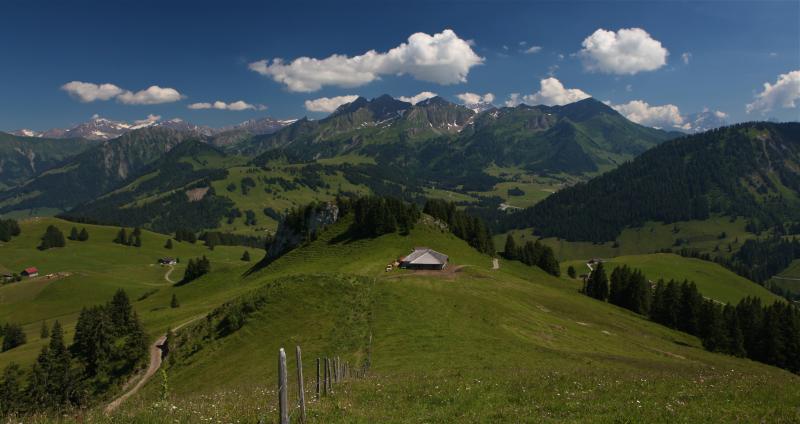 Sommet de la Para
At 2,540 metres above sea level, the summit of La Para offers spectacular views of the entire massif of Les Diablerets and even Mont Blanc. On the ascent to the summit, it is not unusual to come across some ibexes or marmots.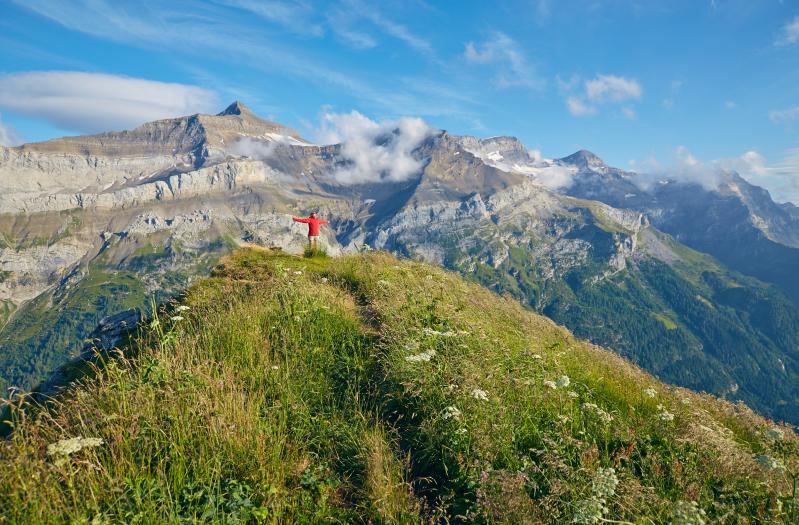 La palette
The Palette summit (2170 m.) offers stunning views of the Diablerets mountains and Lake Arnon (Arnensee)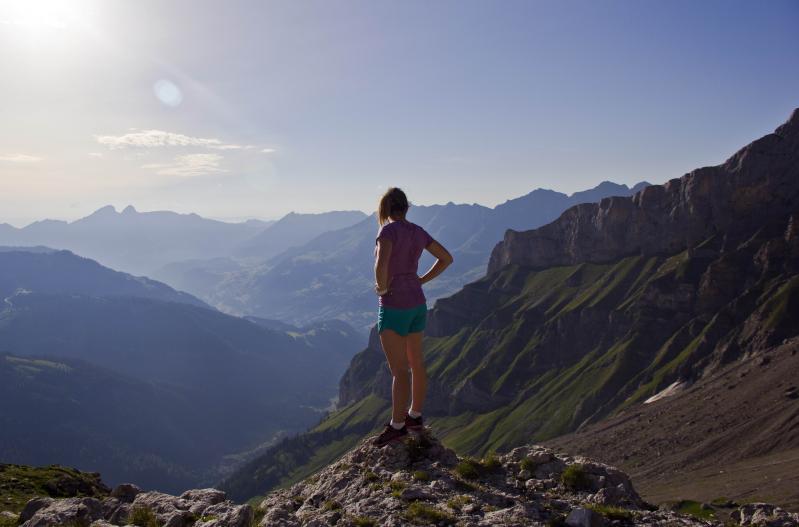 Refuge de Pierredar
This mountain hut is situated in the Les Diablerets mountains at an altitude of 2,298m. Nestled on a verdant plateau halfway between the bottom of the Vallée des Ormonts and the summit of Les Diablerets (3,210 m), it's only accessible on foot, from mid-June to mid-September.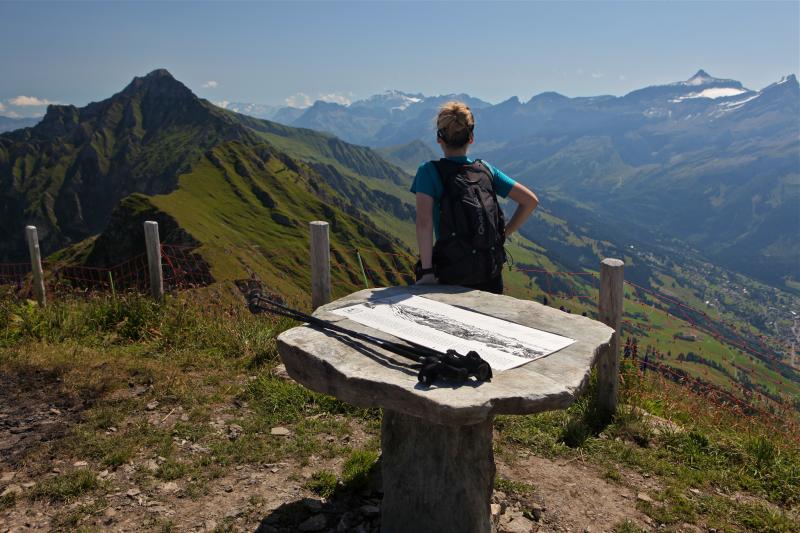 Pic Chaussy
Pic Chaussy at 2,351 metres above sea level can be reached from the villages of Les Mosses and Les Diablerets.
From its summit, take in the views of the glacier of Les Diablerets, Lac Lioson and other small lakes as well as the village of Les Mosses.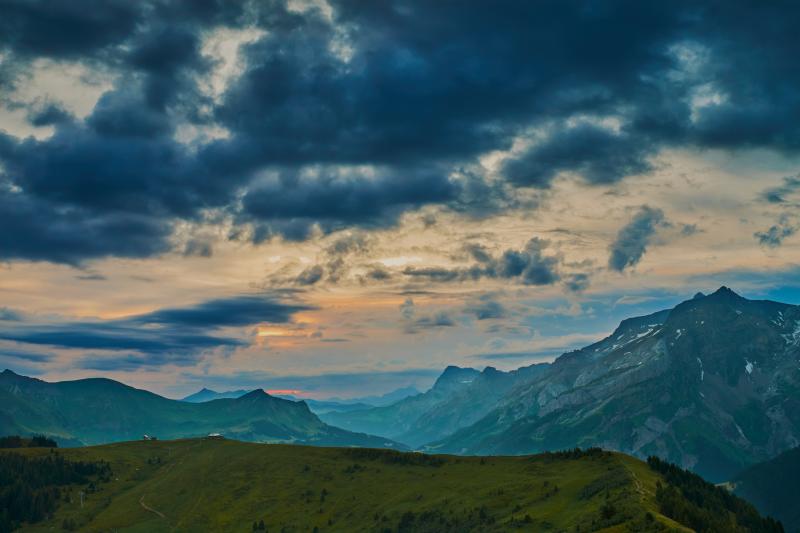 Meilleret
Meilleret is found in the mountainous region of Diablerets overlooking the Glacier 3000. It offers unique views of the area in both summer and winter.